Asset Management
Thinking About Sustainable Investing?
Perspectives on making meaningful investments
You have values that you want reflected in your Investments
You may think to yourself, 'I live life through my values, so why not invest with them too?' Sustainable investing is a way to invest with care and make differences not only in your stock portfolio, but also in the world.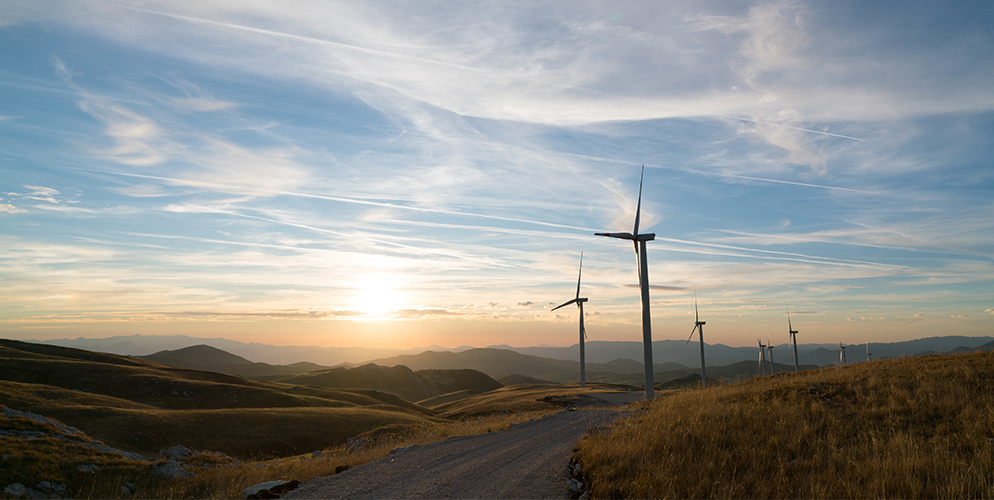 Today, companies and corporations are becoming increasingly concerned with their footprint on the world and are aligning strategies that meet environmental, social, and governance (ESG) goals. These firms' changes have driven sustainable investments to become popular as well as mainstream. As companies shift their strategies to incorporate ESG initiatives, investors are putting their money where their values are by seeking out companies and stocks that have goals such as reducing plastic waste, conserving water, lowering energy use, adhering to labor standards, advancing sustainable farming, and encouraging ethical sourcing, and other ESG goals. Sustainable investing doesn't just look at its timeline in quarters, but rather over time and in providing stability for future generations.
The Bottom Line of Sustainability in Your Portfolio
As companies put ESG practices into operations, their outcomes and effects may have positive influences on stock performance.
The value of investments can be greater than just its numeric value. Sustainable investing may provide the opportunity to make meaningful investments for social impact while still providing the possibility of financial gain.
If you want to find out more about investing based on your values, contact your Oppenheimer Financial Advisor to learn more about how you can incorporate sustainable investing into your portfolio. Sustainable investments are still investments, so it is important to determine if they are right for your financial profile and goals. Our Financial Advisors act with your best interests and values in mind when helping you make financial and investment decisions.
Disclosuers
This report is issued and approved for distribution by Oppenheimer & Co. Inc. Oppenheimer & Co. Inc. transacts business on all principal exchanges and is a member of SIPC. This report is provided, for informational purposes only, to institutional and retail investor clients of Oppenheimer & Co. Inc. and does not constitute an offer or solicitation to buy or sell any securities discussed herein in any jurisdiction where such offer or solicitation would be prohibited. The securities mentioned in this report may not be suitable for all types of investors. This report does not take into account the investment objectives, financial situation or specific needs of any particular client of Oppenheimer & Co. Inc. Recipients should consider this report as only a single factor in making an investment decision and should not rely solely on investment recommendations contained herein, if any, as a substitution for the exercise of independent judgment of the merits and risks of investments. The analyst writing the report is not a person or company with actual, implied or apparent authority to act on behalf of any issuer mentioned in the report. Before making an investment decision with respect to any security recommended in this report, the recipient should consider whether such recommendation is appropriate given the recipient's particular investment needs, objectives and financial circumstances. We recommend that investors independently evaluate particular investments and strategies, and encourage investors to seek the advice of a financial advisor. Oppenheimer & Co. Inc. will not treat non-client recipients as its clients solely by virtue of their receiving this report. Past performance is not a guarantee of future results, and no representation or warranty, express or implied, is made regarding future performance of any security mentioned in this report. The price of the securities mentioned in this report and the income they produce may fluctuate and/or be adversely affected by exchange rates, and investors may realize losses on investments in such securities, including the loss of investment principal. Oppenheimer & Co. Inc. accepts no liability for any loss arising from the use of information contained in this report, except to the extent that liability may arise under specific statutes or regulations applicable to Oppenheimer & Co. Inc. All information, opinions and statistical data contained in this report were obtained or derived from public sources believed to be reliable, but Oppenheimer & Co. Inc. does not represent that any such information, opinion or statistical data is accurate or complete (with the exception of information contained in the Important Disclosures section of this report provided by Oppenheimer & Co. Inc. or individual research analysts), and they should not be relied upon as such. All estimates, opinions and recommendations expressed herein constitute judgments as of the date of this report and are subject to change without notice. Nothing in this report constitutes legal, accounting or tax advice. Since the levels and bases of taxation can change, any reference in this report to the impact of taxation should not be construed as offering tax advice on the tax consequences of investments. As with any investment having potential tax implications, clients should consult with their own independent tax adviser. This report may provide addresses of, or contain hyperlinks to, Internet web sites. Oppenheimer & Co. Inc. has not reviewed the linked Internet web site of any third party and takes no responsibility for the contents thereof. Each such address or hyperlink is provided solely for the recipient's convenience and information, and the content of linked third party web sites is not in any way incorporated into this document. Recipients who choose to access such third-party web sites or follow such hyperlinks do so at their own risk.
This research is distributed in the UK and elsewhere throughout Europe, as third party research by Oppenheimer Europe Ltd, which is authorized and regulated by the Financial Conduct Authority (FCA). This research is for information purposes only and is not to be construed as a solicitation or an offer to purchase or sell investments or related financial instruments. This research is for distribution only to persons who are eligible counterparties or professional clients. It is not intended to be distributed or passed on, directly or indirectly, to any other class of persons. In particular, this material is not for distribution to, and should not be relied upon by, retail clients, as defined under the rules of the FCA. Neither the FCA's protection rules nor compensation scheme may be applied. https://opco2.bluematrix.com/sellside/MAR.action
Distribution in Hong Kong: This report is prepared for professional investors and is being distributed in Hong Kong by Oppenheimer Investments Asia Limited (OIAL) to persons whose business involves the acquisition, disposal or holding of securities, whether as principal or agent. OIAL, an affiliate of Oppenheimer & Co. Inc., is regulated by the Securities and Futures Commission for the conduct of dealing in securities and advising on securities. For professional investors in Hong Kong, please contact researchasia@opco.com for all matters and queries relating to this report. This report or any portion hereof may not be reprinted, sold, or redistributed without the written consent of Oppenheimer & Co. Inc. This report or any portion hereof may not be reprinted, sold, or redistributed without the written consent of Oppenheimer & Co. Inc. Copyright © Oppenheimer & Co. Inc. 2018.