Asset Management
Market Strategy 10/7/2019
Keep the Faith Baby
Recession fears gripped the market last week only to suddenly recede as positive data offset negatives
We right size our expectations ahead of this week's trade negotiations between the US and China in Washington.
A new round of trade negotiations at the end of this week along with the minutes of the Fed's last FOMC meeting and a brace of economic data will provide traders and investors plenty to ponder.
Last week's drama brought about by a weaker ISM manufacturing index was favorably offset by the non-farm payroll gain and the lowest read on unemployment since 1969.
S&P 500 valuation is now back at its five-year average suggesting equities are attractively valued versus fixed income.
This week is poised to provide traders and investors with plenty to focus on with high level trade negotiations between the US and China scheduled for the latter part of the week and the mid-week release of September's FOMC Fed minutes providing details of the Fed's decision last month.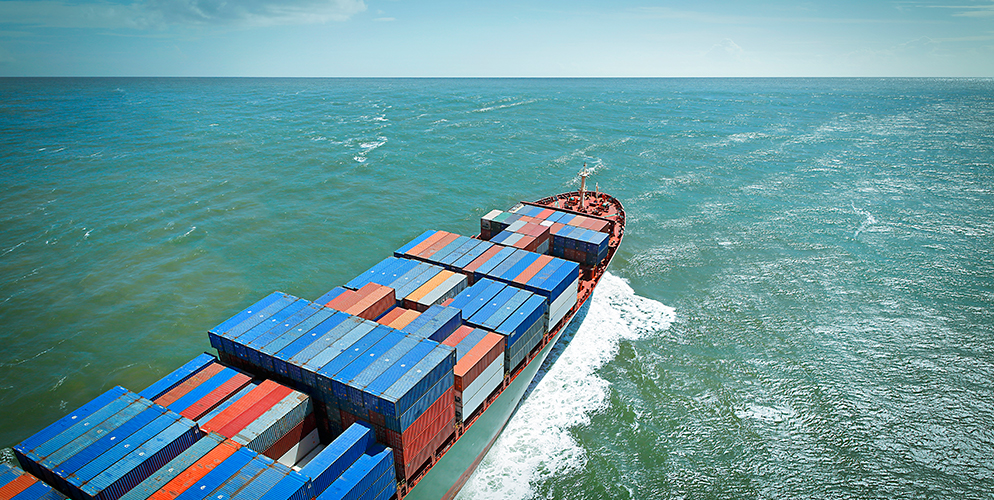 Add to that a diverse palette of economic data that's scheduled to cross the transom over the course of the week that should proffer some opportunity for market participants to gain further insights into the health of the economy including those tied to producer and consumer gauges of inflation (PPI and CPI), job openings (the JOLTS index), real hourly earnings, wholesale inventories, export and import prices and at week's end a key measure of consumer sentiment.
This Sunday night as we prepared to go to press news crossed the Bloomberg tape that China might prove reluctant to agree to the type of broad deal the US is looking for and instead be more amenable to a partial agreement. Stock futures naturally showed some weakness on the news item and Treasury prices edged higher.
We'd be reluctant to arrive at foregone conclusions as to how this week's negotiations will proceed. Our efforts have been to right size our expectations ahead of these meetings considering the results of prior trade meetings between both countries. In consideration of what came to pass in those earlier meetings we will at best look for progress not perfection.
The complexity of a deal that could make a substantive and positive difference in trade between the two countries dictates a longer rather than a short process to reach such a deal. A progress not perfection outcome for this week and next week's negotiations would look to us to include a truce instead of further escalation (and subsequent retaliatory actions) with an outline of an agenda and time line projecting a more comprehensive agreement that would include eventual withdrawal of tariff regimes by both sides.
Quotation from Aenean Pretium
We can't help but think that some 18 months into the trade war negotiators on both sides should be feeling pressure from their respective constituencies to get the tariff war behind them before it does further damage to their respective and the world's economies.
Hopefully both sides can avoid drawing lines in the sand and walking away from the negotiating table this time around. The United States and China as well as the rest of the world could benefit substantially if the negotiations can avoid a stalemate that leads to geopolitical grand standing.
Cuts in global trade forecasts by the World Trade Organization in the past week signal the risk to the world economy if the US and China fail to avoid a protracted trade war. Ironically so far it has been the trading partners of the two combatants that have suffered the most damage economically. However, year two of the trade fracas points to the pain spreading further should the impracticality of the trade war and the reasons for it to have taken place continue to go unrealized.
Last week's market volatility stateside centered around a worse than expected drop in the ISM Manufacturing Index to its lowest level in ten years along with a weaker than expected read on the ISM Non-Manufacturing Index (see page 4 of this report for details). The markets' reaction to the manufacturing gauge read was what we'd describe as "of the knee jerk variety" and lacked consideration of the fact that the fall-off in manufacturing signaled in the highly qualitative gauge should not have come as such a surprise in light of the existence of a still unresolved trade war.
We can't help but think that some 18 months into the trade war negotiators on both sides should be feeling pressure from their respective constituencies to get the tariff war behind them before it does further damage to their respective and the world's economies. A Presidential election stateside in 2020, a need for greater focus for all sides towards fiscal stimulus to combat cyclical and secular sluggish growth as well as corporate diversification of supply chains away from China should be more than enough to induce some progress. Time will tell soon enough.
Meanwhile US Economy Chugging Along
Last week's non-farm payroll gain for September and the upward revision to August's hiring and a drop in headline unemployment to a level not seen since 1969 provided enough positive offset to the negatives in the ISM manufacturing number to rally stocks on Friday stateside and in Europe reminding us once again that the fundamentals likely remain strong enough (if not robust) to provide stocks with enough reason to consider climbing further up the proverbial wall of worry for now not withstanding occasional detours.
We continue to overweight US equities while maintaining meaningful exposure to both developed and emerging market equities. We persist in favoring cyclical sectors over defensive sectors based on relative valuations, interest rates and prospects for a trade resolution.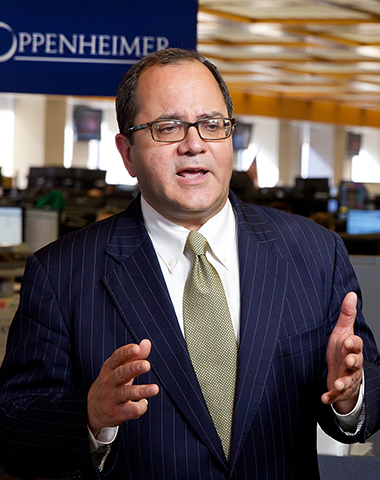 Name:
John Stoltzfus
Title:
Chief Investment Strategist, Oppenheimer Asset Management Inc.
John is one of the most popular faces around Oppenheimer: our clients have come to rely on his market recaps for timely analysis and a confident viewpoint on the road forward. He frequently lends his expertise to CNBC, Bloomberg, Fox Business, and other notable networks.
Learn More
Other Disclosures
This report is issued and approved by Oppenheimer & Co. Inc., a member of all Principal Exchanges, and SIPC. This report is distributed by Oppenheimer & Co. Inc., for informational purposes only, to its institutional and retail investor clients. This report does not constitute an offer or solicitation to buy or sell any securities discussed herein in any jurisdiction where such offer or solicitation would be prohibited. The securities mentioned in this report may not be suitable for all types of investors. This report does not take into account the investment objectives, financial situation or specific needs of any particular client of Oppenheimer & Co. Inc. Recipients should consider this report as only a single factor in making an investment decision and should not rely solely on investment recommendations contained herein, if any, as a substitution for the exercise of independent judgment of the merits and risks of investments. The strategist writing this report is not a person or company with actual, implied or apparent authority to act on behalf of any issuer mentioned in the report. Before making an investment decision with respect to any security discussed in this report, the recipient should consider whether such investment is appropriate given the recipient's particular investment needs, objectives and financial circumstances. We recommend that investors independently evaluate particular investments and strategies, and encourage investors to seek the advice of a financial advisor. Oppenheimer & Co. Inc. will not treat non-client recipients as its clients solely by virtue of their receiving this report. Past performance is not a guarantee of future results, and no representation or warranty, express or implied, is made regarding future performance of any security mentioned in this report. The price of the securities mentioned in this report and the income they produce may fluctuate and/or be adversely affected by exchange rates, and investors may realize losses on investments in such securities, including the loss of investment principal.


Oppenheimer & Co. Inc. accepts no liability for any loss arising from the use of information contained in this report. All information, opinions and statistical data contained in this report were obtained or derived from public sources believed to be reliable, but Oppenheimer & Co. Inc. does not represent that any such information, opinion or statistical data is accurate or complete and they should not be relied upon as such. All estimates and opinions expressed herein constitute judgments as of the date of this report and are subject to change without notice. Nothing in this report constitutes legal, accounting or tax advice. Since the levels and bases of taxation can change, any reference in this report to the impact of taxation.
Investment Strategy should not be construed as offering tax advice on the tax consequences of investments. As with any investment having potential tax implications, clients should consult with their own independent tax adviser.


This report may provide addresses of, or contain hyperlinks to, Internet web sites. Oppenheimer & Co. Inc. has not reviewed the linked Internet web site of any third party and takes no responsibility for the contents thereof. Each such address or hyperlink is provided solely for the recipient's convenience and information, and the content of linked third party web sites is not in any way incorporated into this document. Recipients who choose to access such third-party web sites or follow such hyperlinks do so at their own risk. The S&P 500 Index is an unmanaged value-weighted index of 500 common stocks that is generally considered representative of the U.S. stock market. The S&P 500 index figures do not reflect any fees, expenses or taxes. This research is distributed in the UK and elsewhere throughout Europe, as third party research by Oppenheimer Europe Ltd, which is authorized and regulated by the Financial Conduct Authority (FCA). This research is for information purposes only and is not to be construed as a solicitation or an offer to purchase or sell investments or related financial instruments. This report is for distribution only to persons who are eligible counterparties or professional clients and is exempt from the general restrictions in section 21 of the Financial Services and Markets Act 2000 on the communication of invitations or inducements to engage in investment activity on the grounds that it is being distributed in the UK only to persons of a kind described in Article 19(5) (Investment Professionals) and 49(2) High Net Worth companies, unincorporated associations etc.) of the Financial Services and Markets Act 2000 (Financial Promotion) Order 2005 (as amended). It is not intended to be distributed or passed on, directly or indirectly, to any other class of persons. In particular, this material is not for distribution to, and should not be relied upon by, retail clients, as defined under the rules of the FCA. Neither the FCA's protection rules nor compensation scheme may be applied. This report or any portion hereof may not be reprinted, sold, or redistributed without the written consent of Oppenheimer & Co. Inc. Copyright © Oppenheimer & Co. Inc. 2015.