Asset Management
Market Strategy 5/13/2019
Ain't No Stopping Us Now
Developments on the U.S.–China Trade War
Investors likely to focus this week on any positive news on the trade negotiations.
Last week's pullback reset the S&P 500's valuation from 16.9 times forward earnings to the five-year average of 16.6 times.
Earnings season to wind down as 90% of companies have reported with earnings growth so far totaling 1.7% YoY on 4.8% growth in revenues.
Both the headline and core inflation rates in the CPI data kicked a tenth in April as a downward trend in apparel prices was offset by upward price pressure in services.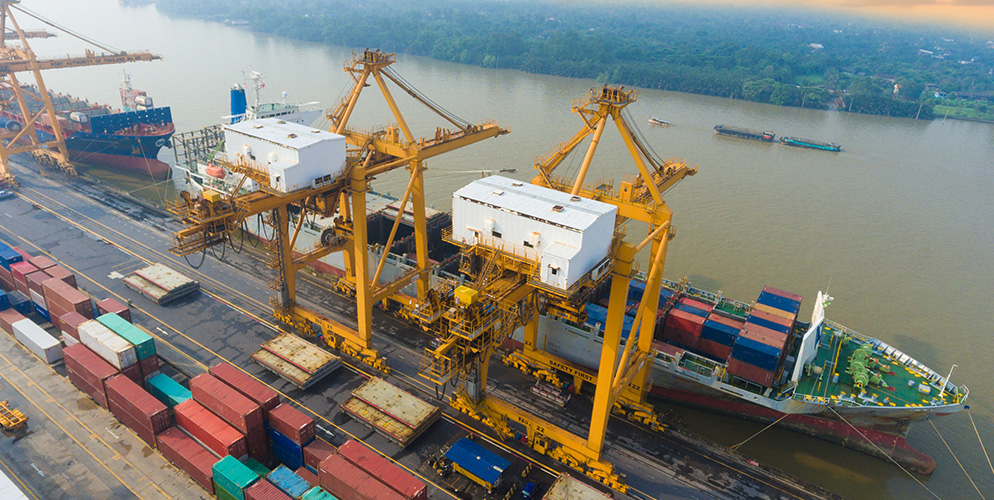 With no resolution to the trade/tariff war between the US and China last week an overhang of uncertainty pertaining to business planning and investment is likely to persist through the first half of this year and contribute to market volatility.
So far economic data stateside from the inception of the trade/tariff dispute last year has shown resilience in the face of tariff hikes and an increase of discomforting rhetoric. With a new round of tariff hikes being imposed as a result of the lack of a trade agreement last week we think it's key for investors to keep things in context of a situation in which the door most likely will remain open to finding a resolution rather than a move toward a protracted trade war.
Beyond the Presidential election stateside in 2020 for President Trump and the goals of the "Made in China 2025" program for China's President Ji, consideration of the effects on the economies of the trading partners of both countries calls for resolution to the dispute sooner than later. It's no secret that the interconnectivity of the world's supply chains has caused no shortage of economic and corporate collateral damage greater than just "speedbumps" since the trade/tariff skirmish and subsequent retaliatory responses were put into action. We think for example of farmers stateside, auto makers in Europe and exporters in Asia to mention just a few.
Up to now delays in corporate planning, investment and to some extent hiring have had at least some effect on economic forecasting and projections of revenue and earnings growth. The recent ramp up of hostilities in the trade dispute proffer prospects for more knock-on effects on countries, world regions and the entire globe.
Notwithstanding the damage to economic and corporate growth that a trade war can cause, the relentless nature of innovation in technology at this juncture along with its implications for business and the consumer appears unstoppable and remains a significant source of positive offsets to the trade war. These might not have been possible in an earlier period along the timeline of history when innovation was tied to a larger extent on capital intensive equipment tied to production of physical goods.
Quotation from Aenean Pretium
While the trade/tariff overhang remains a worry for the markets for now we believe investors should consider volatility not solely as a sign of increased risk in the markets but also as likely to be a harbinger of opportunity.
The Nature of Trade and Production is Changing
Today, the next new thing is often tied to an upgrade in software or tweak in code that sparks investment leading to a new chapter in progress and profitability.
The streaming and subscription nature of contemporary innovation in technology also shortens the time from thought to innovation to widespread delivery and usage.
The importance of upgrades to existing technology are key to corporate success across all sectors in a challenging and highly competitive environment as well as in delivering many applications which can provide affordable conveniences and services to the consumer.
Volatility Can Bring Opportunity
While the trade/tariff overhang remains a worry for the markets for now we believe investors should consider volatility not solely as a sign of increased risk in the markets but also as likely to be a harbinger of opportunity. Whether it's "babies that get thrown out with the bathwater" or solid value or growth that gets ignored in times of increased volatility, history suggests times like these are often in hindsight not the best to run for the exits but times for considering the opportunities that are at hand.
We remain constructive on equities and continue to favor cyclical sectors over defensive sectors. Regarding market capitalizations we are moving once again toward a market cap agnostic position that weighs large, mid and small market capitalization near equally in an environment that remains prone to rotation and rebalancing as catalysts for market positioning shift with frequency.
In the week ahead, aside from watching headlines for any progress that might develop on the trade front, investors will look for news on the effects of the tighter sanctions on Iran, the continuation of Q1 earnings season and a flow of economic data that will keep investors and traders on watch for clues to the sustainability and pace of the expansion stateside.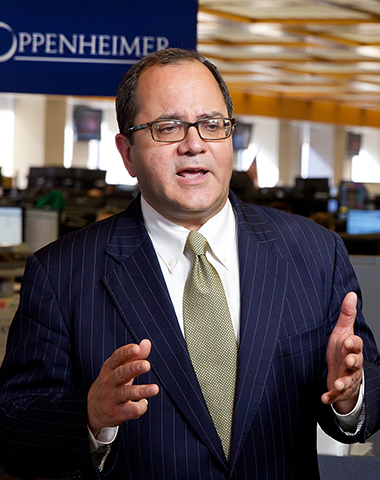 Name:
John Stoltzfus
Title:
Chief Investment Strategist, Oppenheimer Asset Management Inc.
John is one of the most popular faces around Oppenheimer: our clients have come to rely on his market recaps for timely analysis and a confident viewpoint on the road forward. He frequently lends his expertise to CNBC, Bloomberg, Fox Business, and other notable networks.
Learn More
Other Disclosures
This report is issued and approved by Oppenheimer & Co. Inc., a member of all Principal Exchanges, and SIPC. This report is distributed by Oppenheimer & Co. Inc., for informational purposes only, to its institutional and retail investor clients. This report does not constitute an offer or solicitation to buy or sell any securities discussed herein in any jurisdiction where such offer or solicitation would be prohibited. The securities mentioned in this report may not be suitable for all types of investors. This report does not take into account the investment objectives, financial situation or specific needs of any particular client of Oppenheimer & Co. Inc. Recipients should consider this report as only a single factor in making an investment decision and should not rely solely on investment recommendations contained herein, if any, as a substitution for the exercise of independent judgment of the merits and risks of investments. The strategist writing this report is not a person or company with actual, implied or apparent authority to act on behalf of any issuer mentioned in the report. Before making an investment decision with respect to any security discussed in this report, the recipient should consider whether such investment is appropriate given the recipient's particular investment needs, objectives and financial circumstances. We recommend that investors independently evaluate particular investments and strategies, and encourage investors to seek the advice of a financial advisor. Oppenheimer & Co. Inc. will not treat non-client recipients as its clients solely by virtue of their receiving this report. Past performance is not a guarantee of future results, and no representation or warranty, express or implied, is made regarding future performance of any security mentioned in this report. The price of the securities mentioned in this report and the income they produce may fluctuate and/or be adversely affected by exchange rates, and investors may realize losses on investments in such securities, including the loss of investment principal.


Oppenheimer & Co. Inc. accepts no liability for any loss arising from the use of information contained in this report. All information, opinions and statistical data contained in this report were obtained or derived from public sources believed to be reliable, but Oppenheimer & Co. Inc. does not represent that any such information, opinion or statistical data is accurate or complete and they should not be relied upon as such. All estimates and opinions expressed herein constitute judgments as of the date of this report and are subject to change without notice. Nothing in this report constitutes legal, accounting or tax advice. Since the levels and bases of taxation can change, any reference in this report to the impact of taxation.
Investment Strategy should not be construed as offering tax advice on the tax consequences of investments. As with any investment having potential tax implications, clients should consult with their own independent tax adviser.


This report may provide addresses of, or contain hyperlinks to, Internet web sites. Oppenheimer & Co. Inc. has not reviewed the linked Internet web site of any third party and takes no responsibility for the contents thereof. Each such address or hyperlink is provided solely for the recipient's convenience and information, and the content of linked third party web sites is not in any way incorporated into this document. Recipients who choose to access such third-party web sites or follow such hyperlinks do so at their own risk. The S&P 500 Index is an unmanaged value-weighted index of 500 common stocks that is generally considered representative of the U.S. stock market. The S&P 500 index figures do not reflect any fees, expenses or taxes. This research is distributed in the UK and elsewhere throughout Europe, as third party research by Oppenheimer Europe Ltd, which is authorized and regulated by the Financial Conduct Authority (FCA). This research is for information purposes only and is not to be construed as a solicitation or an offer to purchase or sell investments or related financial instruments. This report is for distribution only to persons who are eligible counterparties or professional clients and is exempt from the general restrictions in section 21 of the Financial Services and Markets Act 2000 on the communication of invitations or inducements to engage in investment activity on the grounds that it is being distributed in the UK only to persons of a kind described in Article 19(5) (Investment Professionals) and 49(2) High Net Worth companies, unincorporated associations etc.) of the Financial Services and Markets Act 2000 (Financial Promotion) Order 2005 (as amended). It is not intended to be distributed or passed on, directly or indirectly, to any other class of persons. In particular, this material is not for distribution to, and should not be relied upon by, retail clients, as defined under the rules of the FCA. Neither the FCA's protection rules nor compensation scheme may be applied. This report or any portion hereof may not be reprinted, sold, or redistributed without the written consent of Oppenheimer & Co. Inc. Copyright © Oppenheimer & Co. Inc. 2015.