Asset Management
Market Strategy 5/6/2019
When They Get Behind Closed Doors
There's never an "all clear" signal in life or the markets as resolution to the trade deal may be at risk
Asian stock markets moved lower on Sunday night and futures markets indicated a lower opening in New York after President Trump threatened to escalate the tariff war as early as this coming Friday.
With stocks at near-record levels supported by economic and corporate fundamentals a near-term pullback on a trade negotiations setback could present buying opportunities for intermediate and longer-term investors.
Corporate earnings continue to surprise mostly to the upside with 78% of companies in the benchmark having reported.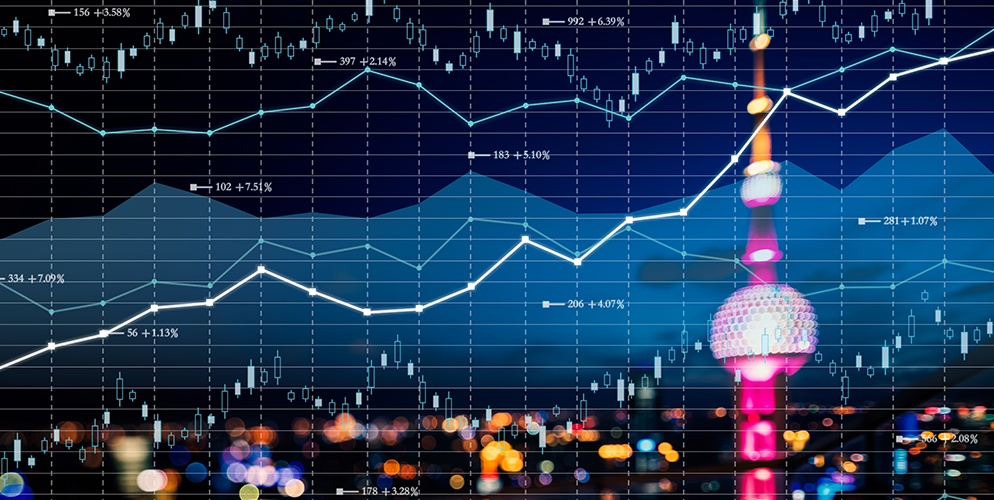 As the week came to a close last Friday investors could ponder a brace of good news that had crossed the transom in the week just ended. The non-farm payroll report released on Friday surprised with more jobs added than had been expected in a prior survey of Wall Street economists. The headline unemployment rate dipped to its lowest level since 1949, and the average hourly wage gain year over year signaled a moderate gain in wage growth that would be unlikely to trigger worries of untoward levels of inflation ahead.
Other data released last week including ISM index levels for manufacturing and services illustrated continued growth even if at a somewhat slower pace than in their prior reading while the Federal Reserve's preferred inflation tracking gauge showed levels which are not likely to raise central bankers' concerns. (see page 4 of this report). The Fed's FOMC meeting concluded Wednesday with the benchmark rate unchanged (as expected) even as Fed Chair Powell's remarks after the announcement once again caused some questioning among market participants.
Revenue and earnings growth reported last week by member companies of the S&P 500 continued a trend of surprising to the upside sufficiently to keep traders from having itchy trigger fingers for another week. With some 390 of 499 or 78% of companies in the benchmark having reported, earnings are up 1.7% on the back of 4.6% revenue growth. Taking into account the recent moderation in economic pace as well as tough comparisons against corporate results in 2018 (year one of the tax reform effect) results have so far exceeded previously reduced expectations from consensus analyst projections before the start of earnings season (see page 3 for details on Q1 earnings results).
Then on Sunday afternoon news of a Presidential tweet that expressed disappointment with the pace and quality of progress in the trade negotiations—accompanied by a threat of a potential increase in existing tariff levels and additional tariffs by next Friday if there was no progress—caused consternation.
Quotation from Aenean Pretium
We expect that any near-term downside moves by the equity markets could be quick to reverse as the US Presidential election of 2020 and a goal of "Made in China 2025" remain paramount respective agenda items for the leadership of the US and China.
Within about an hour of the tweet, the news story about it had become the most read headline on the Bloomberg terminal and within a few hours of that equity futures were indicating a lower start to trading stateside when markets open for the week.
Our take thus far on said tweet is that raising the level of existing tariffs to 25% from 10% appears clearly to be a consideration for next Friday and not a decision at the start of the week.
"Reports from the front" on the tariff war have been clear to point out from the start that the process has been complex, laborious and difficult for both sides. With that in mind we would not take the President's tweet as referring to an action planned that is set in stone but rather more an expression of frustration as talks have dragged on without reaching a resolution.
We expect that any near-term downside moves by the equity markets could be quick to reverse as the US Presidential election of 2020 and a goal of "Made in China 2025" remain paramount respective agenda items for the leadership of the US and China.
In our view these key dates along with the potential considerable economic cost of a protracted trade war (for both countries as well as for their allies and trading partners) will dictate a positive resolution to the current trade dispute sooner than later notwithstanding a near-term "increase in hostilities."
We suggest that investors consult their shopping lists for stocks that might have "gotten away" from them in the recent rally should some "tweet-linked" volatility waft through the markets and push stock prices lower. We have found the adage, "know what you own, why you own it and have realistic expectations of how your investments will perform in various scenarios" to have served us well in recent periods of market volatility and more so since the market began its rally from the Great Financial Crisis more than a decade ago. The quality of economic and corporate fundamentals in our view carries the equity market in good stead for now.
On Friday the Dow Jones Industrial Average and the S&P 500 closed at 26,704.95 and 2,945.64, respectively. Both closed the week near record highs and respectively higher 13.6% and 17.5% from the start at the year. At these levels equity market benchmarks appear to be capable of weathering some "tweet-related" turbulence.
With stocks at levels where they ended last week we are of the view that near-term volatility arrived at on the back ofthe President's tweet on Sunday afternoon could more likely create a buying opportunity in the week ahead rather than a dash for the exits. Fundamentals stateside—and even those elsewhere around the world (based upon green shoot sightings and well embedded secular trends powering global growth) suggest there's room to ponder on how the Presidential tweet is interpreted by both sets of negotiators and the markets over the course of this week.
Late Sunday night news reports indicated that Chinese officials were considering delaying trade talks scheduled for this Wednesday after the Trump tariff threat.
Contracts on the S&P 500 Index and Dow Jones Industrial Average respectively were down a little less than 2% as of 11:15 p.m. in New York (per Bloomberg data) as we prepared to go to press on Sunday evening. Asian markets were sharply lower with the Hang Seng and the Shanghai Shenzhen CSI 300 indexes off 3.45% and 5.24%, respectively.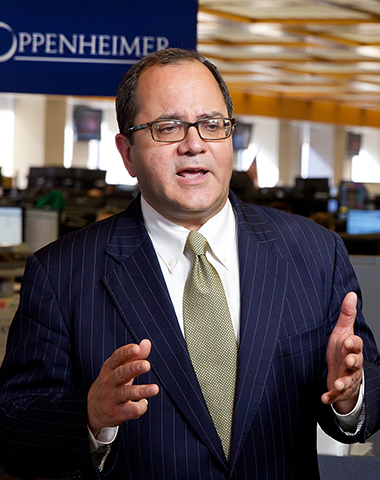 Name:
John Stoltzfus
Title:
Chief Investment Strategist, Oppenheimer Asset Management Inc.
John is one of the most popular faces around Oppenheimer: our clients have come to rely on his market recaps for timely analysis and a confident viewpoint on the road forward. He frequently lends his expertise to CNBC, Bloomberg, Fox Business, and other notable networks.
Learn More
Other Disclosures
This report is issued and approved by Oppenheimer & Co. Inc., a member of all Principal Exchanges, and SIPC. This report is distributed by Oppenheimer & Co. Inc., for informational purposes only, to its institutional and retail investor clients. This report does not constitute an offer or solicitation to buy or sell any securities discussed herein in any jurisdiction where such offer or solicitation would be prohibited. The securities mentioned in this report may not be suitable for all types of investors. This report does not take into account the investment objectives, financial situation or specific needs of any particular client of Oppenheimer & Co. Inc. Recipients should consider this report as only a single factor in making an investment decision and should not rely solely on investment recommendations contained herein, if any, as a substitution for the exercise of independent judgment of the merits and risks of investments. The strategist writing this report is not a person or company with actual, implied or apparent authority to act on behalf of any issuer mentioned in the report. Before making an investment decision with respect to any security discussed in this report, the recipient should consider whether such investment is appropriate given the recipient's particular investment needs, objectives and financial circumstances. We recommend that investors independently evaluate particular investments and strategies, and encourage investors to seek the advice of a financial advisor. Oppenheimer & Co. Inc. will not treat non-client recipients as its clients solely by virtue of their receiving this report. Past performance is not a guarantee of future results, and no representation or warranty, express or implied, is made regarding future performance of any security mentioned in this report. The price of the securities mentioned in this report and the income they produce may fluctuate and/or be adversely affected by exchange rates, and investors may realize losses on investments in such securities, including the loss of investment principal.


Oppenheimer & Co. Inc. accepts no liability for any loss arising from the use of information contained in this report. All information, opinions and statistical data contained in this report were obtained or derived from public sources believed to be reliable, but Oppenheimer & Co. Inc. does not represent that any such information, opinion or statistical data is accurate or complete and they should not be relied upon as such. All estimates and opinions expressed herein constitute judgments as of the date of this report and are subject to change without notice. Nothing in this report constitutes legal, accounting or tax advice. Since the levels and bases of taxation can change, any reference in this report to the impact of taxation.
Investment Strategy should not be construed as offering tax advice on the tax consequences of investments. As with any investment having potential tax implications, clients should consult with their own independent tax adviser.


This report may provide addresses of, or contain hyperlinks to, Internet web sites. Oppenheimer & Co. Inc. has not reviewed the linked Internet web site of any third party and takes no responsibility for the contents thereof. Each such address or hyperlink is provided solely for the recipient's convenience and information, and the content of linked third party web sites is not in any way incorporated into this document. Recipients who choose to access such third-party web sites or follow such hyperlinks do so at their own risk. The S&P 500 Index is an unmanaged value-weighted index of 500 common stocks that is generally considered representative of the U.S. stock market. The S&P 500 index figures do not reflect any fees, expenses or taxes. This research is distributed in the UK and elsewhere throughout Europe, as third party research by Oppenheimer Europe Ltd, which is authorized and regulated by the Financial Conduct Authority (FCA). This research is for information purposes only and is not to be construed as a solicitation or an offer to purchase or sell investments or related financial instruments. This report is for distribution only to persons who are eligible counterparties or professional clients and is exempt from the general restrictions in section 21 of the Financial Services and Markets Act 2000 on the communication of invitations or inducements to engage in investment activity on the grounds that it is being distributed in the UK only to persons of a kind described in Article 19(5) (Investment Professionals) and 49(2) High Net Worth companies, unincorporated associations etc.) of the Financial Services and Markets Act 2000 (Financial Promotion) Order 2005 (as amended). It is not intended to be distributed or passed on, directly or indirectly, to any other class of persons. In particular, this material is not for distribution to, and should not be relied upon by, retail clients, as defined under the rules of the FCA. Neither the FCA's protection rules nor compensation scheme may be applied. This report or any portion hereof may not be reprinted, sold, or redistributed without the written consent of Oppenheimer & Co. Inc. Copyright © Oppenheimer & Co. Inc. 2015.