Investment Banking
2019 Life Sciences Market Review
Sector rotation within healthcare benefited life sciences stocks
The strong outperformance that the diagnostics sector enjoyed over 2018 and much of 2019 finally came to an end in late summer, shortly after the announcement of the $2.8B acquisition of Genomic Health by Exact Sciences and immediately before the strong run in many life sciences stocks. The turnaround bears all the hallmarks of the sector rotation and may have carried an impact on the life sciences sector returns.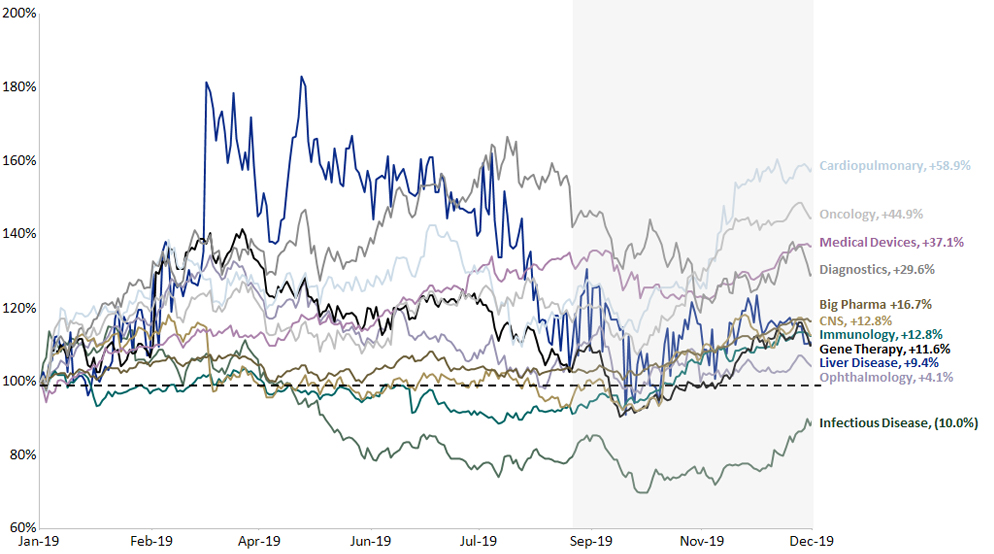 In addition, medical device stocks, particularly large-cap names, came to life in 2019 as they delivered very strong performance relative to other healthcare areas. In addition recent positive data in the CNS space has led to a few notable movers such as Axsome and Relmada, and has rekindled interest in this area that is often seen as very high risk. On the downside, companies in the NASH (nonalcoholic steatohepatitis) space had a challenging year overall with a number of participants releasing disappointing data.
Finally, as has been the custom over the last few years, the infectious disease space was the worst performer over the course of the year. That said, this area seems to have ended its long-term downtrend.
The paragraphs above are an excerpt from the full Life Sciences 2019 Year in Review by Michael Margolis, R.Ph . To read the full report, reach out to him with the contact information below.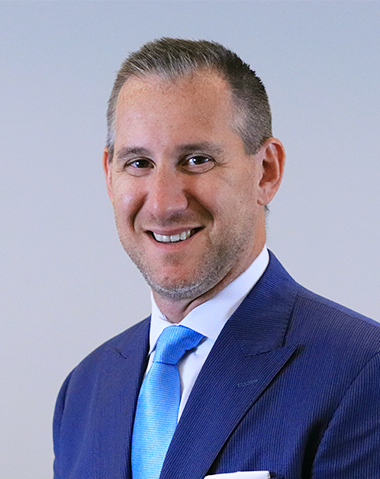 Name:
Michael Margolis, R.Ph.
Title:
Managing Director, Co-Head of Healthcare Investment Banking