Equities
The Digitization of the Grocery Experience
Consumer demand for online grocery ramping at unprecedented rates in light of the current environment.
Online sales have seen a meaningful uptick lately with Fresh Direct, for example, noting its grocery delivery sales being up 60% per a 3/28/20 MarketWatch article. We expect significant e-commerce demand to continue as consumers attempt to avoid in-person shopping trips during the coronavirus pandemic.
Quotation from Aenean Pretium
We estimate online grocery penetration could accelerate more quickly to a 10% intermediate-term target from ~3% prior to the coronavirus pandemic.
Retailers Adding Capacity to Meet the Rapid Shift in Consumer Buying Habits
Instacart has hired 300,000 workers and looking to add another 250,000.
Walmart has hired 150,000 workers and looking to add another 50,000.
This still not enough to satisfy demand
Consumers Engaging with New Platforms
Meal kit companies such as Home Chef and Blue Apron seeing a surge in demand for their offers.
Consumers increasingly using home delivery and pick up options.
Shift to New Digital Platforms Likely Post the Coronavirus Pandemic
We believe consumers are likely to use e-commerce platforms more and more in the future given the convenience, and comparable value in many cases vs. going in-store.
If you're a client and want to read the full report, including disclosures, you can log in and click on the Research tab.
Not a client and want to learn more? Reach out to an Oppenheimer Financial Advisor.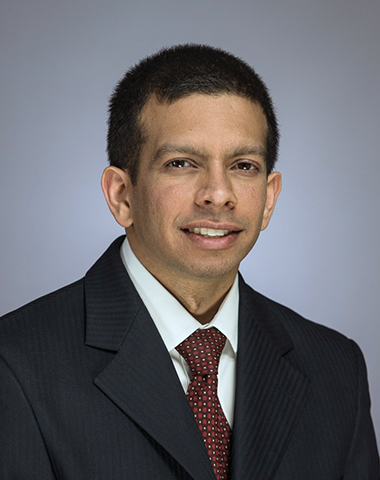 Name:
Rupesh D. Parikh, CFA
Title:
Rupesh D. Parikh is Managing Director and Senior Analyst covering the Food, Grocery & Consumer Products sectors. He has been with Oppenheimer since 2009, first working with Brian Nagel on the Hardlines and Broadlines retail team. Prior to joining the firm, Rupesh was an equity research analyst at UBS Securities covering the U.S. Hardlines Retail sector. He began his career as an Associate in PwC's Assurance and Business Advisory practice auditing publicly traded healthcare and retail companies. In 2015 and 2016, Rupesh was voted Rising Star in the Food Retailing Category from Institutional Investor's All-America Research Team. Rupesh is quoted often in the financial press and serves frequently as a guest expert on various financial news channels. Rupesh holds a BSBA from Boston University.