Wealth Management
Estate Planning: A Holiday Checklist
As we enter into this holiday weekend under the new normal, with social distancing and zoom as our way of communication with our families, now would be a great time to reflect on your planning objectives to ensure they are in line with the legacy you intend to leave for you loved ones.
Here are some critical estate planning components to consider:
1. Is your power of attorney and health care proxy in place?
2. Have you evaluated your will?
3. Have you reviewed your trusts?
4. Have you thought about funding your trust now?
5. Have you updated your beneficiary designations?
6. Have you taken advantage of estate tax opportunities?
Making important changes now can benefit your loved ones in the future. The documents below are a great place to start in order to initiate the conversation with your Financial Professional.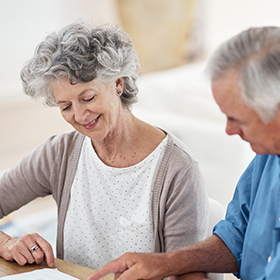 Fill out the questionnaire to help your Financial Professional define your estate planning goals and objectives.
The list can help you start to organize all your documents and find the best place to store them.
If you're a client and want to evaluate your estate plan, contact your Financial Professional.
Not a client and want to learn more? Reach out to an Oppenheimer Financial Professional.