Asset Management
Market Strategy 10/5/2020
Despite all the worrisome news last week, the underlying message from the equity market was positive.
Key Takeaways
A confluence of challenging developments and occurrences created headwinds for markets last week which impeded large cap stocks to some extent but boosted the performance of small- and mid-cap stocks.
Global market performance last week provided further evidence of a broadening appetite for equities by investors.
A glance under the hood of last week's economic data suggested the economy is stronger than headlines would suggest.
In the week ahead investors will focus on developments tied to the president's health, the stalemate in Congress, and economic data.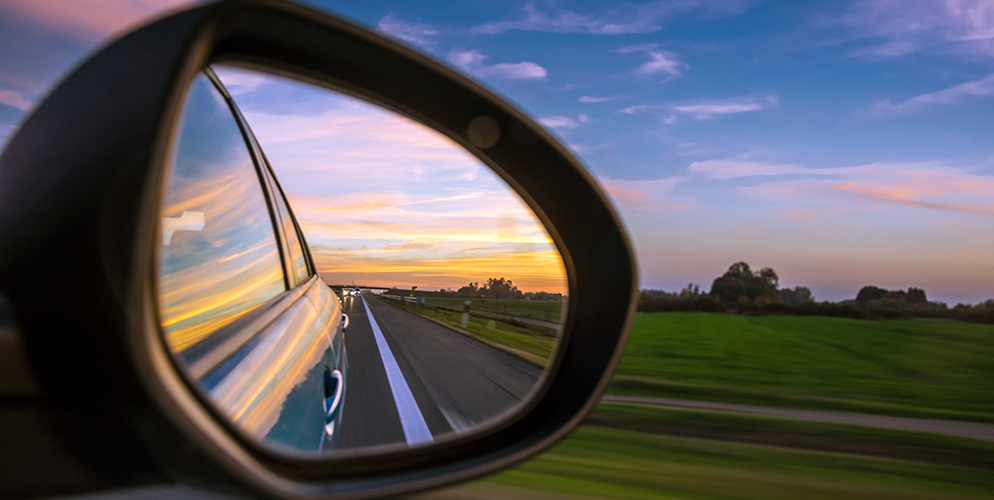 Last week at times it seemed like an "everything but the kitchen sink" kind of week with the first of the Presidential debate turning out to look more like a verbal brawl than a debate; a mix of better than expected and weaker than expected economic data released over the course of the week; no end to the stalemate on Capitol Hill hanging over the rescue package pending in Washington; an increase in Covid-19 hot spots in a number of New York City zip codes; all capped as the week drew to a close with the worrisome news that the US President, the First Lady and a number of other government officials had tested positive for Covid-19.
Notwithstanding all the aforementioned trouble as well as other news and occurrences that came to pass in a "mixed-bag" week of trouble, the major indices managed to move higher on the week if not higher on the day at last Friday's market close.
For the week the Dow Jones Industrial Average, the S&P 500 (large caps), the S&P 400 (mid-caps) and the Russell 2000 (small caps) moved respectively higher by 1.87%, 1.52%, 4.71%, 4.37% and 1.48%. Not exactly the end of the world unless you were emotionally locked into the news on television.
If anything market performance stateside last week showed a healthy broadening of appetite for diversification among equities from both a sector as well as a market capitalization perspective.
It's also worth noting that last month (September) value stocks outperformed growth stocks adding support to the thought that this new bull market emanating from the low on March 23rd just might "have legs" to continue climbing the proverbial "Wall of Worry" into next year.
Quotation from Aenean Pretium
Essentially things are not as bad as they might seem and the worst of the pandemic and the broadest of unprecedented economic shutdowns—if not quite behind us yet—might be closer to moving into the rearview mirror than we know.
In a week with plenty of troublesome headlines for all sides of the political spectrum the S&P 500 saw 10 of its 11 sectors move higher on the week.
There was evidence of some continued profit taking without FOMO (fear of missing out) by some investors last week on the back of volatility and downside action that had strafed equities over the course of last month. In addition, there likely was profit-taking on concerns that that the Democrats, if victorious in the upcoming election, would keep their promise to broadly raise income taxes and possibly substantially raise capital gains taxes on stock sales
In our view the market in its historically recognized role as a discount mechanism was likely trying to tell investors last week—despite the worry and dread that exist on the stateside and global landscape from COVID19 and a host of other troubles—that chances are that "we can work it out."
Perhaps the message is not as good as "everything is gonna be alright" or "someday we'll be together" but essentially things are not as bad as they might seem with the worst of the pandemic and the broadest of unprecedented economic shutdowns maybe closer—if not quite behind us yet—to moving into the rearview mirror.
By Sunday the president while still not quite out of the woods on his bout with COVID-19 felt good enough (after "tweeting" a video message) to take a short ride in the Presidential SUV to wave at supporters who had gathered outside the Walter Reed Medical Center to wish him well.
Last week's economic data may have disappointed in falling short of economists' expectations for jobs added in September, but the unemployment rate moved lower, private sector jobs were stronger relative to a drop in government jobs, gauges of consumer sentiment moved sharply higher and a gauge of manufacturing activity remained deep in expansionary territory for the fourth month since hitting a crisis low.
In the week ahead investors will be focused on developments tied to the President's health, the stalemate in congress over the pending rescue package, other election related news, the ISM nonmanufacturing index, the minutes of the last FOMC meeting and earnings results reported by a few S&P 500 companies that have begun to report early in the Q3 earnings season. The reporting season will get underway and gain greater attention when the big banks are scheduled to report next Tuesday.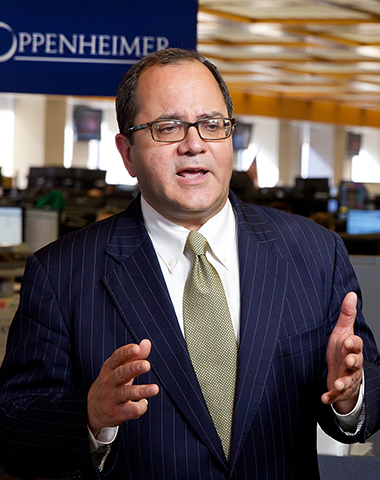 Name:
John Stoltzfus
Title:
Chief Investment Strategist, Oppenheimer Asset Management Inc.
John is one of the most popular faces around Oppenheimer: our clients have come to rely on his market recaps for timely analysis and a confident viewpoint on the road forward. He frequently lends his expertise to CNBC, Bloomberg, Fox Business, and other notable networks.
/asset-management/john-stoltzfus.aspx
Additional Market Insights
OTHER DISCLOSURES
This report is issued and approved by Oppenheimer & Co. Inc., a member of all Principal Exchanges, and SIPC. This report is distributed by Oppenheimer & Co. Inc., for informational purposes only, to its institutional and retail investor clients. This report does not constitute an offer or solicitation to buy or sell any securities discussed herein in any jurisdiction where such offer or solicitation would be prohibited. The securities mentioned in this report may not be suitable for all types of investors. This report does not take into account the investment objectives, financial situation or specific needs of any particular client of Oppenheimer & Co. Inc. Recipients should consider this report as only a single factor in making an investment decision and should not rely solely on investment recommendations contained herein, if any, as a substitution for the exercise of independent judgment of the merits and risks of investments. The strategist writing this report is not a person or company with actual, implied or apparent authority to act on behalf of any issuer mentioned in the report. Before making an investment decision with respect to any security discussed in this report, the recipient should consider whether such investment is appropriate given the recipient's particular investment needs, objectives and financial circumstances. We recommend that investors independently evaluate particular investments and strategies, and encourage investors to seek the advice of a financial advisor. Oppenheimer & Co. Inc. will not treat non-client recipients as its clients solely by virtue of their receiving this report. Past performance is not a guarantee of future results, and no representation or warranty, express or implied, is made regarding future performance of any security mentioned in this report. The price of the securities mentioned in this report and the income they produce may fluctuate and/or be adversely affected by exchange rates, and investors may realize losses on investments in such securities, including the loss of investment principal.
Oppenheimer & Co. Inc. accepts no liability for any loss arising from the use of information contained in this report. All information, opinions and statistical data contained in this report were obtained or derived from public sources believed to be reliable, but Oppenheimer & Co. Inc. does not represent that any such information, opinion or statistical data is accurate or complete and they should not be relied upon as such. All estimates and opinions expressed herein constitute judgments as of the date of this report and are subject to change without notice. Nothing in this report constitutes legal, accounting or tax advice. Since the levels and bases of taxation can change, any reference in this report to the impact of taxation.
Investment Strategy should not be construed as offering tax advice on the tax consequences of investments. As with any investment having potential tax implications, clients should consult with their own independent tax adviser.

This report may provide addresses of, or contain hyperlinks to, Internet web sites. Oppenheimer & Co. Inc. has not reviewed the linked Internet web site of any third party and takes no responsibility for the contents thereof. Each such address or hyperlink is provided solely for the recipient's convenience and information, and the content of linked third party web sites is not in any way incorporated into this document. Recipients who choose to access such third-party web sites or follow such hyperlinks do so at their own risk. The S&P 500 Index is an unmanaged value-weighted index of 500 common stocks that is generally considered representative of the U.S. stock market. The S&P 500 index figures do not reflect any fees, expenses or taxes. This research is distributed in the UK and elsewhere throughout Europe, as third party research by Oppenheimer Europe Ltd, which is authorized and regulated by the Financial Conduct Authority (FCA). This research is for information purposes only and is not to be construed as a solicitation or an offer to purchase or sell investments or related financial instruments. This report is for distribution only to persons who are eligible counterparties or professional clients and is exempt from the general restrictions in section 21 of the Financial Services and Markets Act 2000 on the communication of invitations or inducements to engage in investment activity on the grounds that it is being distributed in the UK only to persons of a kind described in Article 19(5) (Investment Professionals) and 49(2) High Net Worth companies, unincorporated associations etc.) of the Financial Services and Markets Act 2000 (Financial Promotion) Order 2005 (as amended). It is not intended to be distributed or passed on, directly or indirectly, to any other class of persons. In particular, this material is not for distribution to, and should not be relied upon by, retail clients, as defined under the rules of the FCA. Neither the FCA's protection rules nor compensation scheme may be applied. This report or any portion hereof may not be reprinted, sold, or redistributed without the written consent of Oppenheimer & Co. Inc. Copyright © Oppenheimer & Co. Inc. 2020.