Asset Management
Market Strategy 6/15/2020
Like a Stranger in a Strange Land
In a challenged landscape, progress is likely to be confronted from time to time by pull backs.
Key Takeaways
Investors start the week with a pickup in Covid-19 virus cases among a number of locales that are in the process of reopening around the world.
Concern raised by the Fed Chairman last week in the press conference after the Fed's FOMC meeting rattled investor confidence that had driven stocks higher over the past few months.
Anecdotal evidence and reports in the media indicate that consumers are eager to do what they do best as restaurants and many stores begin to see evidence of pent-up demand.
Last week economic data continued to show signs that things are beginning to improve if not as fast as we would like.
The biggest challenge appears to be managing the process of responsible reopening of shuttered economies.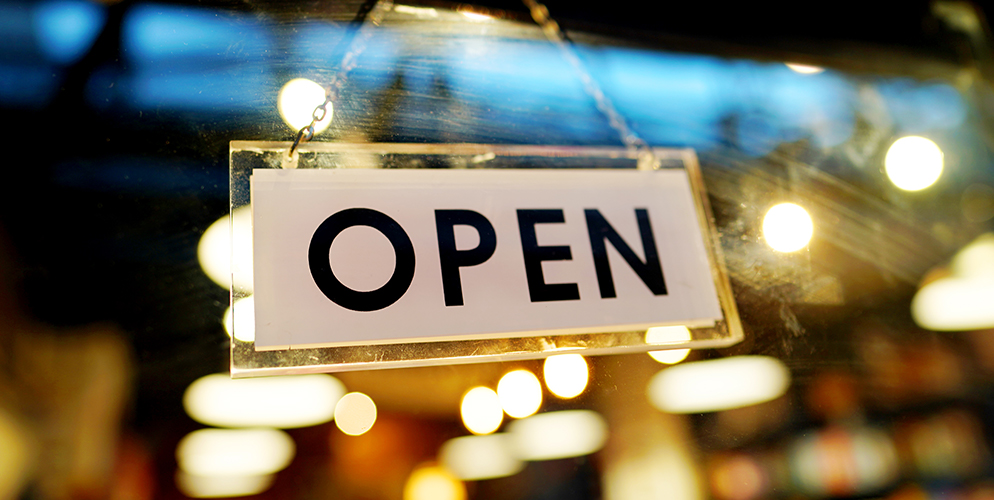 As we prepared to go to press with this week's MSRS on Sunday night the tape was buzzing with concern on news that Beijing had shut a wholesale food market after a rise in Covid-19 cases. Equity market futures declined ahead of global market openings on the new week.
Such news and response shouldn't come as much of a surprise considering what the world has been dealing with in battling Covid-19.
The good news is plenty of progress has been made in Asia, Europe and in the US in stemming the spread of the virus. Sheltering in place, social distancing and economic shutdowns as painful and disruptive as they are have been proven to have been effective in combatting the virus. The bad news is that with re-openings underway stateside and across the globe—even as some other regions of the world are just getting underway in battling the cursed virus—the process of re-opening brings uncertainties and risk of over-reaching early on in trying to achieve normalcy.
A jump in Covid-19 cases in Georgia, Texas, Arizona, Florida and many other states is believed by many health care professionals to be attributed to folks rushing the process of re-opening or failure to adhere to social distancing and mask usage in public.
One very positive thing that appears evident from our observations of the stateside re-opening as well as other restarts around the globe is that most folks really want to get out of the house, back to school, back to work, back to play and to all the many facets of normal everyday life. That desire is good for the individual, society and the economy. It's how the process of the reopening is executed that will make the difference between success and failure.
Quotation from Aenean Pretium
We remain diversified in our investment portfolios; maintain an overweight in equities versus fixed income; and favor cyclical sectors over defensive sectors.
Anecdotal evidence as well as news reports indicates that bars and restaurants in many communities are not finding it as hard as they might have imagined to get their customers back. Some retail establishments are seeing early signs that customers would really like to shop the goods in person rather than peruse them online. The problem lies with the reality that most locales have yet to arrive at a post-Covid 19 status. Any resurgence of the virus appears not so much to come from "a second-wave" but as a result of people simply coming out of the proverbial "bunkers" with too much enthusiasm and not enough precaution.
Even in New York City which early on became the epicenter of the pandemic stateside not everyone is adhering to wearing face masks and practicing social distancing when in public. In calls to business colleagues, other friends and family members who reside around the country we find a dispersion of opinion about the virus, how contagious it likely still is and even pockets of genuine resistance to considering that a healthy degree of caution in participating in the re-opening process is necessary if somewhat inconvenient.
Time will tell all soon enough what the right approach is.
Equity markets had enjoyed an outsized series of rallies from the low on March 23rd through the first week in June. By June 8th the S&P 500 had erased its 2020 loss and rallied some 44% from its low reached on March 23.
Last week investor sentiment that had driven the rally was challenged by societal issues tied to race discrimination, a pickup in Covid-19 cases in states that were in the forefront of reopening, and comments from the Fed Chairman that suggested a longer road to travel before a sustainable economic recovery can be achieved. In aggregate the challenges to investor sentiment were enough to become a catalyst for a quick sell-off in equity markets stateside and abroad, giving back some of their prior gains. Nervous investors, bears and skeptics who had participated in the bull rally found opportunity to take some profits without FOMO (fear of missing out) last week and the oft derided by the press zero commission retail investors in speculative issues had opportunity to learn a lesson about what it's like to get a haircut on Wall Street when gambling instead of investing.
Presidential election year political wrangling stateside and geopolitical dysfunction added to a spell of investor discomfort and resulted in market crankiness that prevailed last week and could remain into the start of the new week.
Investors will have plenty to ponder and sort out as trading opens this week. From our perch on the market radar screen the US economy and much of the world's economies are working their way out of the mess caused by Covid-19 and the various methodologies deployed by health officials and leaders around the world. Plenty of rescue programs, magnanimous monetary policy, and the willingness to cooperate by the public are likely to succeed if not at no small cost.
Have you ever been experienced?
In our view technology and the global consumer are likely to be at the center of what drives the recovery process along with technological advancements in pharma, biotech, diagnostics and medical equipment.
Unlike traditional recessions the current one is selfinduced. In a way the creators of the response knew or at least had some feel for what would likely come to pass as shuttering of economies to stem the cursed virus was undertaken. The next steps are unraveling the shuttering process, reopening without causing a dangerous flare-up of the virus, and moving toward an economic recovery.
With so much uncertainty in the how-when-and-if category of possible outcomes and near half of the S&P 500's companies not able to provide guidance, investors, analysts, economists and strategists have been forced to make projections without many of the traditional points of reference they usually rely on. In a way it's like flying without instruments. In such situations experience, keeping things in historical context and perspective can be helpful.
In our view the GFC (Great Financial Crisis) added significantly to the collective experience held among: policy makers at the Federal Reserve; and among corporate executives across all the sectors in companies privately held and publicly traded.
The longer one is active in the life process the more likely one arrives at the conclusion that trouble is always around whether it is sought or suddenly appears out of the blue. How the individual, an institutional entity or the society itself meets the problem is key in making the difference between failure and success.
Don't Just Stand there Do Something!
While the US and much of the world were taken by surprise by Covid-19 the response so far has been remarkably quick and effective. In just one hundred days the US went from having a shortage of ventilators for health care facilities to becoming an exporter and even a donor of the devices. Much like in the GFC the devastation was swift and shocking but the response was quick enough to stem the tide and right the ship.
On the home front we don our mask when we exit the apartment, practice social distancing on the street and in the stores. We'll take that practice back to the office when we get the "all clear" signal.
We remain diversified in our investment portfolios; maintain an overweight in equities versus fixed income; and favor cyclical sectors over defensive sectors.
Our favorite sectors remain: Information technology, consumer discretionary, industrials and financials (our contrarian pick).
From a global perspective we remain overweight US equities while maintaining meaningful exposure to both developed and emerging markets on expectations that an economic recovery stateside coming out of the Covid-19 shutdown will help boost economic growth around the world and lead to a global economic recovery (similar to the one the world was experiencing just prior to the trade war between the US and China).
We expect that a post-Covid environment will see a diversification away from what has become a Chinacentric global supply chain. Such diversification will likely position the world better in facing future challenges to disruptions like those experienced due to the pandemic and better position the economic perspective for many countries around the world.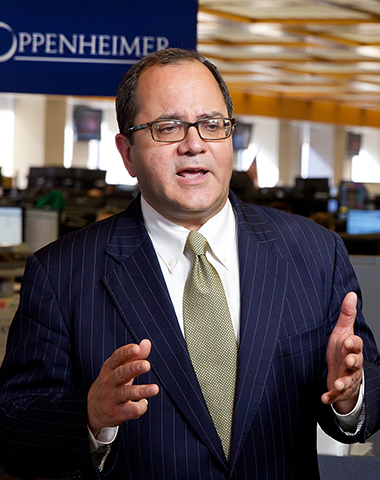 Name:
John Stoltzfus
Title:
Chief Investment Strategist, Oppenheimer Asset Management Inc.
John is one of the most popular faces around Oppenheimer: our clients have come to rely on his market recaps for timely analysis and a confident viewpoint on the road forward. He frequently lends his expertise to CNBC, Bloomberg, Fox Business, and other notable networks.
/asset-management/john-stoltzfus.aspx
OTHER DISCLOSURES
This report is issued and approved by Oppenheimer & Co. Inc., a member of all Principal Exchanges, and SIPC. This report is distributed by Oppenheimer & Co. Inc., for informational purposes only, to its institutional and retail investor clients. This report does not constitute an offer or solicitation to buy or sell any securities discussed herein in any jurisdiction where such offer or solicitation would be prohibited. The securities mentioned in this report may not be suitable for all types of investors. This report does not take into account the investment objectives, financial situation or specific needs of any particular client of Oppenheimer & Co. Inc. Recipients should consider this report as only a single factor in making an investment decision and should not rely solely on investment recommendations contained herein, if any, as a substitution for the exercise of independent judgment of the merits and risks of investments. The strategist writing this report is not a person or company with actual, implied or apparent authority to act on behalf of any issuer mentioned in the report. Before making an investment decision with respect to any security discussed in this report, the recipient should consider whether such investment is appropriate given the recipient's particular investment needs, objectives and financial circumstances. We recommend that investors independently evaluate particular investments and strategies, and encourage investors to seek the advice of a financial advisor. Oppenheimer & Co. Inc. will not treat non-client recipients as its clients solely by virtue of their receiving this report. Past performance is not a guarantee of future results, and no representation or warranty, express or implied, is made regarding future performance of any security mentioned in this report. The price of the securities mentioned in this report and the income they produce may fluctuate and/or be adversely affected by exchange rates, and investors may realize losses on investments in such securities, including the loss of investment principal.
Oppenheimer & Co. Inc. accepts no liability for any loss arising from the use of information contained in this report. All information, opinions and statistical data contained in this report were obtained or derived from public sources believed to be reliable, but Oppenheimer & Co. Inc. does not represent that any such information, opinion or statistical data is accurate or complete and they should not be relied upon as such. All estimates and opinions expressed herein constitute judgments as of the date of this report and are subject to change without notice. Nothing in this report constitutes legal, accounting or tax advice. Since the levels and bases of taxation can change, any reference in this report to the impact of taxation.
Investment Strategy should not be construed as offering tax advice on the tax consequences of investments. As with any investment having potential tax implications, clients should consult with their own independent tax adviser.

This report may provide addresses of, or contain hyperlinks to, Internet web sites. Oppenheimer & Co. Inc. has not reviewed the linked Internet web site of any third party and takes no responsibility for the contents thereof. Each such address or hyperlink is provided solely for the recipient's convenience and information, and the content of linked third party web sites is not in any way incorporated into this document. Recipients who choose to access such third-party web sites or follow such hyperlinks do so at their own risk. The S&P 500 Index is an unmanaged value-weighted index of 500 common stocks that is generally considered representative of the U.S. stock market. The S&P 500 index figures do not reflect any fees, expenses or taxes. This research is distributed in the UK and elsewhere throughout Europe, as third party research by Oppenheimer Europe Ltd, which is authorized and regulated by the Financial Conduct Authority (FCA). This research is for information purposes only and is not to be construed as a solicitation or an offer to purchase or sell investments or related financial instruments. This report is for distribution only to persons who are eligible counterparties or professional clients and is exempt from the general restrictions in section 21 of the Financial Services and Markets Act 2000 on the communication of invitations or inducements to engage in investment activity on the grounds that it is being distributed in the UK only to persons of a kind described in Article 19(5) (Investment Professionals) and 49(2) High Net Worth companies, unincorporated associations etc.) of the Financial Services and Markets Act 2000 (Financial Promotion) Order 2005 (as amended). It is not intended to be distributed or passed on, directly or indirectly, to any other class of persons. In particular, this material is not for distribution to, and should not be relied upon by, retail clients, as defined under the rules of the FCA. Neither the FCA's protection rules nor compensation scheme may be applied. This report or any portion hereof may not be reprinted, sold, or redistributed without the written consent of Oppenheimer & Co. Inc. Copyright © Oppenheimer & Co. Inc. 2020.