Asset Management
Market Strategy 6/22/2020
As economies re-open around the world, the coronavirus proves to be difficult to eradicate
Key Takeaways
The road back to "normal" now appears longer as Covid-19 continues to hold economies hostage even as they re-open.
With bond yields near or at historic lows equities remain a key focus for goal-oriented investors.
Last week's economic data continued to show evidence of the US economy's resilience in the face of significant challenges as the economy moves toward reopening.
The process of globalization is likely to expand further as the world moves away from a one-country-centric global supply chain.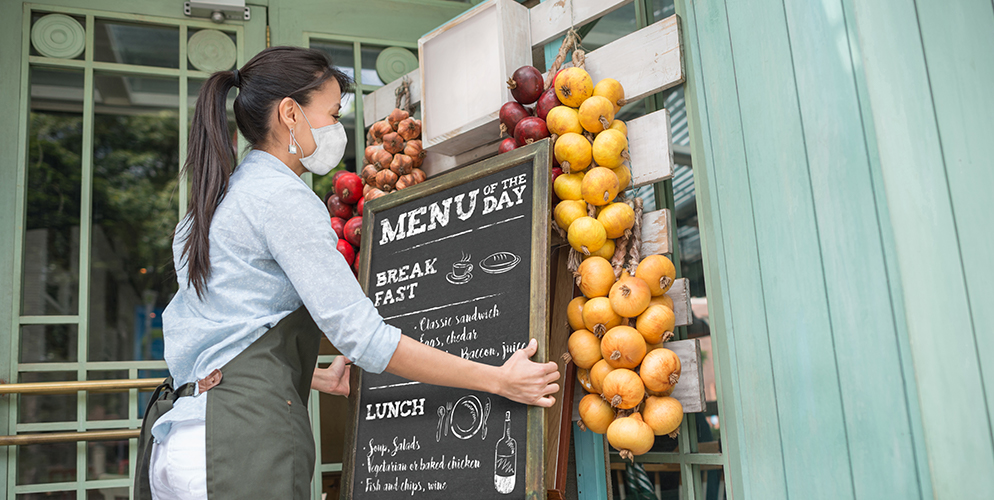 A resurgence of Covid-19 cases as economic re-openings take place stateside and around the world is raising concern and fortunately causing some government officials and their constituencies to take note. Responses vary, but one thing that appears to be increasingly clear is that the process of reopening economies will not be as easy as turning on a light switch but rather will be like traversing a landscape of hurdles across the globe.
From an anecdotal perspective as well as assessments of the situation made by medical professionals interviewed by the media over the past week facemasks, social distancing and sheltering in place may be part of life for longer than had been expected.
Along with the usual suspects that make up the "wall of worry" that the equity markets have climbed since March 23 a key challenge is how to "get back to normal" or at least to a "new, new normal" economy without triggering unmanageable resurgences of the virus that holds the global economy hostage.
Last week saw stocks worldwide navigate challenges and move higher as positive developments offset setbacks.
Quotation from Aenean Pretium
With yields on many of the components in the fixed income complex at or near historic lows on a global basis, investors will likely find it somewhat difficult to achieve their goals and objectives without exposure to equities.
As different as the Covid-19 pandemic crisis is, the process of righting the ship in the storm remains similar to other economic and market shocks that have appeared across the timeline of history.
The process of getting out of the proverbial ditch is challenging and progress is often met by setbacks. History has shown that keys to success for investors at times like these are patience, commitment, diversification and perseverance.
We have found in our experience traversing nearly four decades in the markets that knowing what you own, why you own it and having right-sized expectations of how what you own might perform in times of transition to be practical and helpful.
A brace of economic data for investors to ponder is scheduled to be released this week related to manufacturing, home sales and prices, mortgage applications, wholesale inventories, durable goods orders, GDP, personal spending, inflation and consumer sentiment and expectations. In addition, the Federal Reserve will announce the results of its stress tests of the big banks on June 25.
With the bulk of Q2 earnings season several weeks away when the big banks begin to report, market participants will likely stay focused on the day to day developments in the pandemic situation as well as those on the political and geopolitical front.
Equity valuations continue to be higher than most investors and traders would like to see but prospects for valuations to move lower when consensus analytical projections begin to rise as the domestic and global economy emerges from the pandemic appear likely if not on the immediate horizon.
With yields on many of the components in the fixed income complex at or near historic lows on a global basis investors will likely find it somewhat difficult to achieve their goals and objectives without exposure to equities.
Globalism is here to stay
With prospects that the global supply chain will diversify away from its one-country centricity (China) as a result of the trade war and the effects of the global pandemic on businesses, the process of globalization is likely to expand further rather than to contract. An expansion or further diversification of the process of globalization will likely serve to the benefit of many countries in the developed and emerging markets.
While businesses tied to national security and domestic health are likely to be in the forefront of a reshoring of activity stateside, the cost of labor and production will likely keep many other types of manufacturing facilities in foreign countries. With the consumer accustomed to affordability and "deals and steals" in the basket they fill when it comes to many day to day goods and nonessential services they purchase—globalization in our view will remain solidly entrenched stateside and across the world.
We expect a world working through such transitional processes will provide significant opportunities for investors to consider. Such transitioning will naturally generate risk and volatility as well. That should come as no surprise to anyone except for the very inexperienced.
We remain diversified in our investment portfolios; maintain an overweight in equities versus fixed income; and favor cyclical sectors over defensive sectors.
Our favorite sectors remain: Information technology, consumer discretionary, industrials and our contrarian pick, financials.
From a global perspective we remain overweight US equities while maintaining meaningful exposure to both developed and emerging markets on expectations that an economic recovery stateside coming out of the Covid-19 shutdown will help boost economic growth around the world and lead to a global economic recovery (similar to the one the world was experiencing just prior to the trade war between the US and China).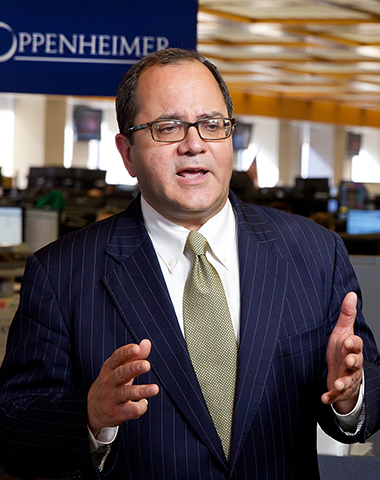 Name:
John Stoltzfus
Title:
Chief Investment Strategist, Oppenheimer Asset Management Inc.
John is one of the most popular faces around Oppenheimer: our clients have come to rely on his market recaps for timely analysis and a confident viewpoint on the road forward. He frequently lends his expertise to CNBC, Bloomberg, Fox Business, and other notable networks.
/asset-management/john-stoltzfus.aspx
OTHER DISCLOSURES
This report is issued and approved by Oppenheimer & Co. Inc., a member of all Principal Exchanges, and SIPC. This report is distributed by Oppenheimer & Co. Inc., for informational purposes only, to its institutional and retail investor clients. This report does not constitute an offer or solicitation to buy or sell any securities discussed herein in any jurisdiction where such offer or solicitation would be prohibited. The securities mentioned in this report may not be suitable for all types of investors. This report does not take into account the investment objectives, financial situation or specific needs of any particular client of Oppenheimer & Co. Inc. Recipients should consider this report as only a single factor in making an investment decision and should not rely solely on investment recommendations contained herein, if any, as a substitution for the exercise of independent judgment of the merits and risks of investments. The strategist writing this report is not a person or company with actual, implied or apparent authority to act on behalf of any issuer mentioned in the report. Before making an investment decision with respect to any security discussed in this report, the recipient should consider whether such investment is appropriate given the recipient's particular investment needs, objectives and financial circumstances. We recommend that investors independently evaluate particular investments and strategies, and encourage investors to seek the advice of a financial advisor. Oppenheimer & Co. Inc. will not treat non-client recipients as its clients solely by virtue of their receiving this report. Past performance is not a guarantee of future results, and no representation or warranty, express or implied, is made regarding future performance of any security mentioned in this report. The price of the securities mentioned in this report and the income they produce may fluctuate and/or be adversely affected by exchange rates, and investors may realize losses on investments in such securities, including the loss of investment principal.
Oppenheimer & Co. Inc. accepts no liability for any loss arising from the use of information contained in this report. All information, opinions and statistical data contained in this report were obtained or derived from public sources believed to be reliable, but Oppenheimer & Co. Inc. does not represent that any such information, opinion or statistical data is accurate or complete and they should not be relied upon as such. All estimates and opinions expressed herein constitute judgments as of the date of this report and are subject to change without notice. Nothing in this report constitutes legal, accounting or tax advice. Since the levels and bases of taxation can change, any reference in this report to the impact of taxation.
Investment Strategy should not be construed as offering tax advice on the tax consequences of investments. As with any investment having potential tax implications, clients should consult with their own independent tax adviser.

This report may provide addresses of, or contain hyperlinks to, Internet web sites. Oppenheimer & Co. Inc. has not reviewed the linked Internet web site of any third party and takes no responsibility for the contents thereof. Each such address or hyperlink is provided solely for the recipient's convenience and information, and the content of linked third party web sites is not in any way incorporated into this document. Recipients who choose to access such third-party web sites or follow such hyperlinks do so at their own risk. The S&P 500 Index is an unmanaged value-weighted index of 500 common stocks that is generally considered representative of the U.S. stock market. The S&P 500 index figures do not reflect any fees, expenses or taxes. This research is distributed in the UK and elsewhere throughout Europe, as third party research by Oppenheimer Europe Ltd, which is authorized and regulated by the Financial Conduct Authority (FCA). This research is for information purposes only and is not to be construed as a solicitation or an offer to purchase or sell investments or related financial instruments. This report is for distribution only to persons who are eligible counterparties or professional clients and is exempt from the general restrictions in section 21 of the Financial Services and Markets Act 2000 on the communication of invitations or inducements to engage in investment activity on the grounds that it is being distributed in the UK only to persons of a kind described in Article 19(5) (Investment Professionals) and 49(2) High Net Worth companies, unincorporated associations etc.) of the Financial Services and Markets Act 2000 (Financial Promotion) Order 2005 (as amended). It is not intended to be distributed or passed on, directly or indirectly, to any other class of persons. In particular, this material is not for distribution to, and should not be relied upon by, retail clients, as defined under the rules of the FCA. Neither the FCA's protection rules nor compensation scheme may be applied. This report or any portion hereof may not be reprinted, sold, or redistributed without the written consent of Oppenheimer & Co. Inc. Copyright © Oppenheimer & Co. Inc. 2020.