Asset Management
Market Strategy 6/29/2020
It Ain't Over 'til It's Over
A resurgence in the Covid-19 virus outbreak led some to trim holdings without FOMO
Key Takeaways
A holiday-abridged week is jam packed with key economic reports and the appearance of the Fed Chairman and Treasury Secretary to advocate for another fiscal policy initiative.
Last week stocks gave back some of their recent gains on a resurgence of the Covid-19 virus in several states.
Markets are likely to remain dependent this week on economic data and any progress in tamping down the virus flare ups.
Last week's economic data suggested resilience in the US economy that in our view was not fully appreciated in news headlines.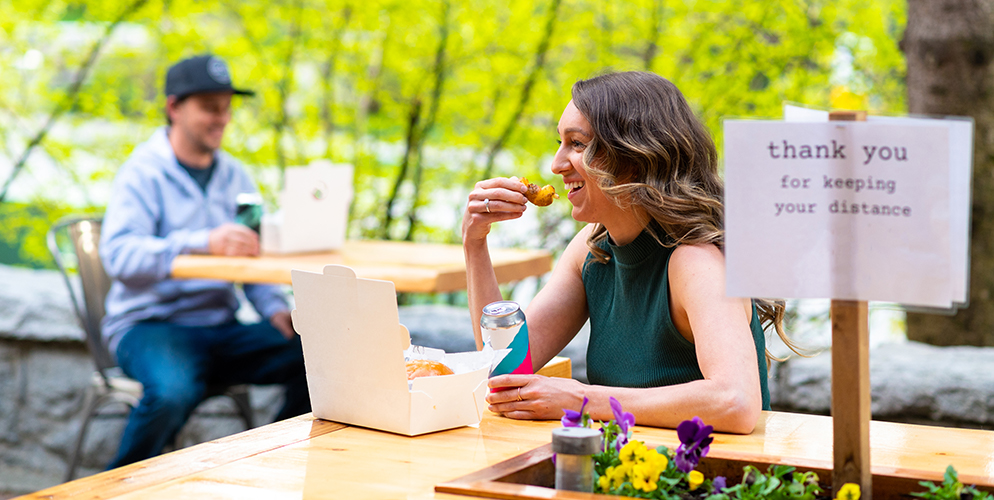 With the benefit of hindsight officials and constituencies in several states may conclude that as right as it seemed to reopen their economies over the last few weeks those re-openings may simply have been too much, too soon, and at a pace and scale that failed to recognize the contagious tenacity of the cursed Covid-19 virus.
The re-openings that have turned problematic in our view will require reassessment of how and what needs to be done to avoid the surges in the virus that have met these first efforts. So far shutting down the taverns in a number of locales, requiring social distancing and the wearing of masks in public places appears to be the first response by officials dealing with challenged re-openings.
As residents of New York City and the immediately adjacent metropolitan region we have been humbled by the virus even if so fortunate as not to have become ill with it (so far). From our experience as citizens of "Coronaville" (our nickname for our beloved city since March of this year) we've heard many stories from colleagues and friends who have loved ones who have fought the dreaded virus too close to home to not practice caution. We are not epidemiologists or physicians but have spoken with enough healthcare professionals since Covid-19 emerged on the global landscape to remain alert and cautious, to wash our hands frequently, and to wear a mask and practice social distancing in public places. "Stay safe" is our mantra as well as that of members of our households, among our colleagues in business and in the community in which we live. We wish our readers all the best in coping with the challenges that remain to be navigated before we see the dream of a "post-Covid" world become a reality.
Quotation from Aenean Pretium
To our thinking, one thing that stands out in the stories of the re-openings is that folks were eager to get back to life as they knew it pre-Covid-19.
To our thinking, one thing that stands out in the stories of the re-openings is that folks were eager to get back to life as they knew it pre-Covid-19. Americans came out of sheltering in place not bowed or bent but eager to visit their favorite watering hole or restaurant, get a haircut or shop for something other than household staples. Beyond that? Many of us are looking forward to seeing our colleagues at the office at some point in the not-too-distant future (even if at a social distance).
If the news on the proverbial tape about the resurgence of Covid-19 seems too grim to bear of late we suggest that you consider watching the June 15, 2020 interview conducted by David Rubenstein (denizen of the world of private equity and creator and host of the show "Leadership Live") of a CEO who heads one of five leading companies that are working on developing a vaccine to stem the spread of the pandemic. We found the quality and depth of the interview from a business and societal perspective not only informative but a welcome positive offset to much of the minute to minute breathless and ever so dark commentary and projections on the pandemic that has gripped the flat screen of late.
It's a jam packed holiday abridged week for investors to contend with as Friday, July 3 is the designated "weekday off" in observance of US Independence Day, making for a long holiday weekend.
Pending home sales data and the Federal Reserve Bank of Dallas manufacturing activity gauge are scheduled to be released this morning.
Tuesday finds Fed Chair Jerome Powell and Treasury Secretary Steve Mnuchin testifying before the House Financial Services Committee; they're looking to gain support for another round of bipartisan fiscal policy relief before the current rescue programs expire at the end of July.
Also on Tuesday a number of reports are scheduled for release including S&P Case/Schiller 20-City home prices for the month of April as well as the Conference Board's Consumer Confidence and Consumer Expectations numbers for June.
On Wednesday investors will consider MBA mortgage application figures for the week ending June 26 and a brace of other economic data that includes the Challenger Job Cuts YOY for June and the ADP employment change figure (not always but of late a pretty good indicator of what the nonfarm payroll number might look like when it is released on Thursday, July 2).
Also on Wednesday investors will parse through the ISM manufacturing and the ISM new orders numbers for June, Construction spending for the month of May, the Fed's FOMC minutes from the June 10th meeting, and Wards vehicle sales figures.
Thursday is the main event in the holiday abridged week with the change in nonfarm payrolls, change in private payrolls, the unemployment rate, the underemployment (U6) rate, labor force participation, average hourly earnings (YoY), initial jobless claims and continuing claims, durable goods and capital goods orders scheduled for release. It is indeed going to be a busy week
Last week's "risk off" reaction to the resurgence of Covid-19 in Texas, Arizona, Florida and other locales in which reopenings of significant scale had begun will serve as a reality check to officials and their constituencies in the affected communities that should result in better managed reopenings and more voluntary compliance with mask protocol and social distancing.
This pandemic is a crisis unique and without precedent in which a contagious and sometimes deadly virus must be stemmed and shuttered economies must be reopened. It's no small challenge but one that the contemporary world empowered by readily accessible technologies can likely successfully navigate if not as easily or as quickly as we'd all like.
We remain diversified in our investment portfolios; we maintain an overweight position in equities versus fixed income; and favor cyclical sectors over defensive sectors.
Our favorite sectors remain: Information technology, consumer discretionary, industrials and our contrarian pick, Financials.
From a global perspective we remain overweight US equities while maintaining meaningful exposure to both developed and emerging markets on expectations that an economic recovery stateside coming out of the Covid-19 shutdown will help boost economic growth around the world and lead to a global economic recovery similar to the one the world was experiencing just prior to the trade war between the US and China.
We wish our readers a festive and peaceful Independence Day holiday weekend. Happy July 4th!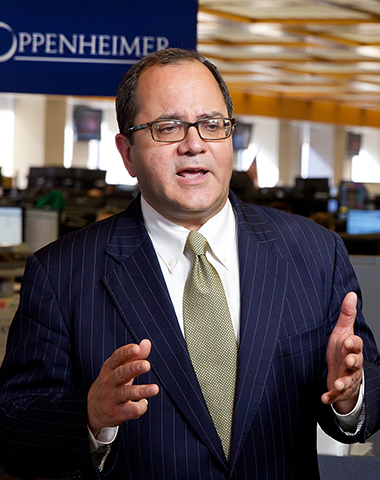 Name:
John Stoltzfus
Title:
Chief Investment Strategist, Oppenheimer Asset Management Inc.
John is one of the most popular faces around Oppenheimer: our clients have come to rely on his market recaps for timely analysis and a confident viewpoint on the road forward. He frequently lends his expertise to CNBC, Bloomberg, Fox Business, and other notable networks.
/asset-management/john-stoltzfus.aspx
OTHER DISCLOSURES
This report is issued and approved by Oppenheimer & Co. Inc., a member of all Principal Exchanges, and SIPC. This report is distributed by Oppenheimer & Co. Inc., for informational purposes only, to its institutional and retail investor clients. This report does not constitute an offer or solicitation to buy or sell any securities discussed herein in any jurisdiction where such offer or solicitation would be prohibited. The securities mentioned in this report may not be suitable for all types of investors. This report does not take into account the investment objectives, financial situation or specific needs of any particular client of Oppenheimer & Co. Inc. Recipients should consider this report as only a single factor in making an investment decision and should not rely solely on investment recommendations contained herein, if any, as a substitution for the exercise of independent judgment of the merits and risks of investments. The strategist writing this report is not a person or company with actual, implied or apparent authority to act on behalf of any issuer mentioned in the report. Before making an investment decision with respect to any security discussed in this report, the recipient should consider whether such investment is appropriate given the recipient's particular investment needs, objectives and financial circumstances. We recommend that investors independently evaluate particular investments and strategies, and encourage investors to seek the advice of a financial advisor. Oppenheimer & Co. Inc. will not treat non-client recipients as its clients solely by virtue of their receiving this report. Past performance is not a guarantee of future results, and no representation or warranty, express or implied, is made regarding future performance of any security mentioned in this report. The price of the securities mentioned in this report and the income they produce may fluctuate and/or be adversely affected by exchange rates, and investors may realize losses on investments in such securities, including the loss of investment principal.
Oppenheimer & Co. Inc. accepts no liability for any loss arising from the use of information contained in this report. All information, opinions and statistical data contained in this report were obtained or derived from public sources believed to be reliable, but Oppenheimer & Co. Inc. does not represent that any such information, opinion or statistical data is accurate or complete and they should not be relied upon as such. All estimates and opinions expressed herein constitute judgments as of the date of this report and are subject to change without notice. Nothing in this report constitutes legal, accounting or tax advice. Since the levels and bases of taxation can change, any reference in this report to the impact of taxation.
Investment Strategy should not be construed as offering tax advice on the tax consequences of investments. As with any investment having potential tax implications, clients should consult with their own independent tax adviser.

This report may provide addresses of, or contain hyperlinks to, Internet web sites. Oppenheimer & Co. Inc. has not reviewed the linked Internet web site of any third party and takes no responsibility for the contents thereof. Each such address or hyperlink is provided solely for the recipient's convenience and information, and the content of linked third party web sites is not in any way incorporated into this document. Recipients who choose to access such third-party web sites or follow such hyperlinks do so at their own risk. The S&P 500 Index is an unmanaged value-weighted index of 500 common stocks that is generally considered representative of the U.S. stock market. The S&P 500 index figures do not reflect any fees, expenses or taxes. This research is distributed in the UK and elsewhere throughout Europe, as third party research by Oppenheimer Europe Ltd, which is authorized and regulated by the Financial Conduct Authority (FCA). This research is for information purposes only and is not to be construed as a solicitation or an offer to purchase or sell investments or related financial instruments. This report is for distribution only to persons who are eligible counterparties or professional clients and is exempt from the general restrictions in section 21 of the Financial Services and Markets Act 2000 on the communication of invitations or inducements to engage in investment activity on the grounds that it is being distributed in the UK only to persons of a kind described in Article 19(5) (Investment Professionals) and 49(2) High Net Worth companies, unincorporated associations etc.) of the Financial Services and Markets Act 2000 (Financial Promotion) Order 2005 (as amended). It is not intended to be distributed or passed on, directly or indirectly, to any other class of persons. In particular, this material is not for distribution to, and should not be relied upon by, retail clients, as defined under the rules of the FCA. Neither the FCA's protection rules nor compensation scheme may be applied. This report or any portion hereof may not be reprinted, sold, or redistributed without the written consent of Oppenheimer & Co. Inc. Copyright © Oppenheimer & Co. Inc. 2020.