Fixed Income
Household Demand Of Munis Holds Strong And Bond Insurance Is On The Rise
Retail ownership of munis, either on an individual basis or through proxies, approaches 75% of aggregate holdings
Throughout the years, the allure of municipal bonds has remained constant given the tax-efficient nature of the asset class as well as the delivery of unwavering credit quality that meets the commonly formed investment objective of capital preservation held across a number of stakeholder classes. Parsing the latest Federal Reserve muni holder profile, we can see that the individual household sector accounts for the largest holder cohort at 46% for Q1 2020, with fund vehicles representing 26% for the same period. We can say with reasonable confidence that retail buyer perception of economic conditions is a likely driver of investment preference, whether into individual securities or fund vehicles. Taking a more historical view of municipal bond ownership, we observe that individual households have held a consistent and outsized majority of all municipal security assets throughout the past 15 years. With the onset and duration of the "Great Recession" of 2008-2009, there was a downward shift in individual household ownership that extended beyond the contraction and continues through today, although there appears to be some stabilizing forces at play.
Since 2005, there has been more notable volatility tied to the ownership data of fund vehicles and banks, but less so for insurance companies. Mutual fund flows react sharply to economic conditions, market technicals and actual and perceived market liquidity characteristics. We suspect that banks and insurance companies are more sensitive to changes in the corporate tax structure, whereas individual preference for the muni tax-exemption tends to be less responsive to the types of federal marginal tax changes that we have seen. Bank investment patterns have also reacted to evolving HQLA policy shifts.
A closer look at trend data for mutual funds since the "Great Recession" reveals a gradual advance in municipal holdings as individual allocations shifted lower. A record $831 billion of munis was held by mutual funds in Q4 2019. This change in sentiment can be explained by the dislocation in the bond insurance space as well as credit events surrounding a number of high profile muni defaults. Prior to the 2008/2009 financial crisis, municipal bond insurance maintained a much wider reach backing almost 60% of the new-issue market from a larger pool of underwriters, most of which carrying triple-A ratings at the time. We continue to maintain that bond insurance makes for a valuable enhancement, but it should not be viewed as credit substitution and the existence of the insurance policy should not give rise to relaxed credit criteria and standards on underlying obligors. The unexpected recession with all of the tax and revenue displacement brought on by the national economic suspension has made bond insurance that much more relevant.
Bond insurance penetration into the new-issue market over the past couple of months has visibly advanced with a run rate of about 10% as issuers recognize the intrinsic value of the wrap offering enhanced liquidity and better capital market access for some, lower borrowing costs, and an offset to potential underlying credit diminution. We believe that current bond insurance trends are likely to continue through the second half of 2020 and into next year as state and local budgetary balance remains challenged and revenue enterprises continue to experience operational shortfalls, with our expectations further supported should credit spreads widen out. Bondholder communications that have recently been made available by both Assured Guaranty and BAM describe sound underwriting standards and the availability of sufficient capital and claims-paying resources that backstop unconditional timely payment of principal and interest should an underlying obligor have insufficient funds to meet its debt requirements. We believe that bond insurer ratings should be preserved as economic uncertainty persists. We further posit that Assured Guaranty and BAM possess a viable business model necessary to successfully capture additional respective market share.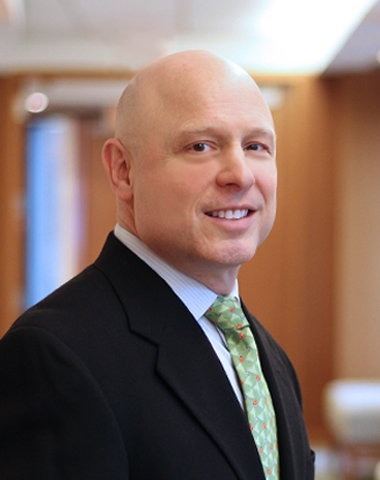 Name:
Jeffrey Lipton
Title:
Managing Director, Head of Municipal Research and Strategy