Fixed Income
Bring On Infrastructure!
Unlike the Federal government, which is not required to balance its budget, states more aggressively plan for the complete economic cycle and there are a number of strategies that factor into their budgetary calculus. Given that state spending approximates 10% of U.S. GDP, heavy service cuts and workforce reductions can undermine a recovery cycle. Without question, state governments will be under considerable pressure through multiple budgetary cycles, and the need for additional, more targeted federal relief grows evident by the day. Those states having high fixed costs, recurring structural imbalance, outsized political conflict, and more limited remedial options will likely experience greater stress and will form the nucleus of headline commentary. For much of President Trump's first term, we have heard a great deal about the need for a bold and innovative infrastructure package. Perhaps now, the timing could not be better for such an initiative to reach fruition. The Trump administration is proposing a $1 trillion infrastructure plan designed to assist in the economic recovery effort.
Quotation from Aenean Pretium
There is certainly enough evidence that illustrates a systemic deficiency in U.S. infrastructure investment
A Federal infrastructure spending plan can lend support to state governments, especially since so many areas are competing for state general fund dollars and state infrastructure spending often receives a lower priority. Given that current infrastructure legislation (FAST Act) comes up for renewal in early fall, this could provide an appropriate portal for a new and more comprehensive package. We would also suspect that a degree of political expediency is playing out here as a strong infrastructure initiative would likely be a nice campaign talking point for the President. There seems to be broad, bi-partisan support for infrastructure renewal and development and the COVID-19 pandemic may inspire inclusion of infrastructure legislation in the next round of congressional relief, however, it is a Presidential election year and politics will likely make for a more contentious debate, especially when trying to identify viable sources of funding.
In our view, the time is right for fast-tracking comprehensive infrastructure legislation as a way to create sustainable employment opportunities at the state and local level and target lower socio-economic areas of the nation. The cost of funding is relatively cheap and Congress has relaxed the purse strings for the sake of breathing life back into the economy. There is certainly enough evidence that illustrates a systemic deficiency in U.S. infrastructure investment. The American Society of Civil Engineers (ASCE), which grades U.S. infrastructure D+, stated in a revised report that we need to spend over $2 trillion between 2016 - 2025 to repair our nation's roads, bridges, dams, railways and other infrastructure assets, with the cost swelling to $5 trillion by 2040. According to data assembled by the U.S. Bureau of Economic Analysis, U.S. Census Bureau, aggregate public construction spending as a percentage of economic activity has been declining consistently since the 2008/2009 recession and presently stands at its lowest level since data was first collected. ASCE observes that the infrastructure deficit varies from state to state, and that both infrastructure conditions and spending patterns are not necessarily intuitively aligned.
For a comprehensive portfolio evaluation of your municipal holdings, please contact your Oppenheimer Financial Professional.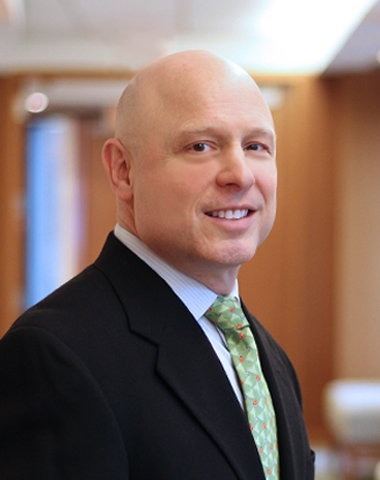 Name:
Jeffrey Lipton
Title:
Managing Director, Head of Municipal Research and Strategy