Asset Management
Market Strategy 10/04/2021
Equity market volatility may ebb in coming weeks when Q3 earnings season begins in earnest
Key Takeaways
Markets this week are likely to take their cue from economic data as they look to Friday's employment report for clues as to the strength of the US economy.
On October 13, Q3 earnings season will begin in earnest as the big banks report. This week offers reports from several widely followed names that could provide a sense of what may lie ahead for several of the other sectors, including consumer discretionary and staples.
Since early August investors have once again shown favor for valueoriented cyclicals versus growth stocks as Treasury yields have moved up and the yield curve has steepened.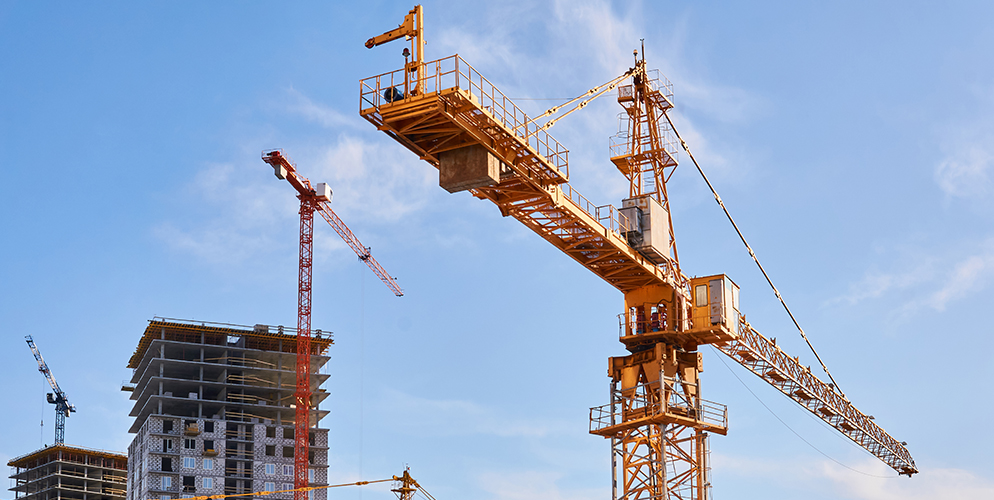 This first full week in October will provide investors with a brace of economic data that should help provide a clearer read on how the US economy is doing in the process of the ongoing transition out from under pandemic oppression and into "the next new normal".
Over the course of the last few weeks the equity market has shown a heightened degree of sensitivity to ongoing political wrangling in Washington reminiscent to the market activity around the taper tantrum of 2013 that surrounded the exit process from the Great Financial Crisis.
The on-again, off-again nervousness about Federal monetary policy, the disruption among supply chains and the potential for higher taxes (along with other concerns such as inflation risk and higher taxes) have kept market enthusiasm in check. Meanwhile rotation and rebalancing efforts along with some profit taking by skeptics, bears and nervous investors account for a significant part of market activity on any given day.
Curiously, investor worries about COVID-19 and its variant seem to have begun to play a lessor day-to-day "worry role" in the markets of late than over the course of the summer. Perhaps it was the announcement last week by a major US pharmaceutical company of a drug submitted for regulatory approval that can be delivered orally to combat COVID-19, or interviews in the press and elsewhere with medical experts and agency officials that suggest the pandemic risk is becoming more manageable as vaccination mandates become more prominent in the US, providing support for the economy to re-open further and with greater success than was the case with previous efforts.
Quotation from Aenean Pretium
Progress toward resolving the political logjam in Washington over the debt ceiling and infrastructure proposals could bolster investor sentiment this week.
Q3 Earnings Begin in Earnest on October 13
Progress toward resolving the political logjam in Washington over the debt ceiling and infrastructure proposals could also bolster investment sentiment this week. Beyond key economic data to be released, a few S&P 500 companies are also reporting Q3 results this week (though it's still early in the reporting season) and these should provide clues and touchstones for investors to gauge where the economy and stocks might be headed in the near term.
Last week's market action saw the broad market move lower on three out of five sessions. Among the major indices the Dow Jones Industrial Average, S&P 500, the S&P 400 (mid-caps), the Russell 2000 (small Caps) and the NASDAQ Composite respectively declined 1.36%, 2.21%, 0.58%, 0.29% and 3.20%.
The S&P 600, considered to be a high quality benchmark of small cap stocks, was the only one of the six major US indices to post a gain, rising O.94% on the week. We should note that the S&P 600 is the best performer year to date among the major indices we track regularly.
Last week's performance among the six major US indices we track indicated investors' favor for small and mid-cap stocks, a preference for value over growth while showing continued favor for cyclicals over defensive sectors.
In our view the markets continue to be prone to rebalancing and rotation on a month to month, week to week even day to day basis as the process of economic transitioning from a period dominated by COVID-19 worries morphs into the "next new normal" with prospects for the stateside economic recovery to move toward a sustainable (likely moderately paced) economic expansion that should be sufficient in strength to foster a global economic recovery sooner than many expect.
Key US Economic Data this Week
Monday
Factory Orders
Durable Goods
Tuesday
Wednesday
MBA Mortgage Applications
ADP Employment Change
Thursday
Challenger Job Cuts
Initial Jobless claims
Consumer Credit
Friday
Change in non- farm payrolls
Unemployment rate
Average Hourly Earnings
We continue to favor equities in the current transitional environment.
We remain overweight US equities while maintaining meaningful exposure to international developed and emerging equity markets.
We persist in favoring information technology and cyclicals over defensive sectors as well as maintaining exposure across large, mid, and small capitalizations.
For style, we prefer a barbell approach with both value and growth in what is likely to remain a low interest rate environment, even after yields move higher in response to what we expect will be a sustainable economic expansion stateside that will feed a global economic recovery for our global asset allocation).
Dividend portfolios incorporating positions in "growthier" value and in GARP (growth stocks at a reasonable price) stocks in our view are worth consideration, particularly for investors seeking current income with potential for capital gains.
Among the immediate risks that populate the landscape are COVID-19 and its variants, the process of economic re-openings stateside and elsewhere around the world that lie ahead, perception of inflation risk, domestic politics, geopolitics and the perennial risks that lie in the realm of the unexpected.
Additional Market Insights
OTHER DISCLOSURES
This report is issued and approved by Oppenheimer & Co. Inc., a member of all Principal Exchanges, and SIPC. This report is distributed by Oppenheimer & Co. Inc., for informational purposes only, to its institutional and retail investor clients. This report does not constitute an offer or solicitation to buy or sell any securities discussed herein in any jurisdiction where such offer or solicitation would be prohibited. The securities mentioned in this report may not be suitable for all types of investors. This report does not take into account the investment objectives, financial situation or specific needs of any particular client of Oppenheimer & Co. Inc. Recipients should consider this report as only a single factor in making an investment decision and should not rely solely on investment recommendations contained herein, if any, as a substitution for the exercise of independent judgment of the merits and risks of investments. The strategist writing this report is not a person or company with actual, implied or apparent authority to act on behalf of any issuer mentioned in the report. Before making an investment decision with respect to any security discussed in this report, the recipient should consider whether such investment is appropriate given the recipient's particular investment needs, objectives and financial circumstances. We recommend that investors independently evaluate particular investments and strategies, and encourage investors to seek the advice of a financial advisor. Oppenheimer & Co. Inc. will not treat non-client recipients as its clients solely by virtue of their receiving this report. Past performance is not a guarantee of future results, and no representation or warranty, express or implied, is made regarding future performance of any security mentioned in this report. The price of the securities mentioned in this report and the income they produce may fluctuate and/or be adversely affected by exchange rates, and investors may realize losses on investments in such securities, including the loss of investment principal.
Oppenheimer & Co. Inc. accepts no liability for any loss arising from the use of information contained in this report. All information, opinions and statistical data contained in this report were obtained or derived from public sources believed to be reliable, but Oppenheimer & Co. Inc. does not represent that any such information, opinion or statistical data is accurate or complete and they should not be relied upon as such. All estimates and opinions expressed herein constitute judgments as of the date of this report and are subject to change without notice. Nothing in this report constitutes legal, accounting or tax advice. Since the levels and bases of taxation can change, any reference in this report to the impact of taxation.
Investment Strategy should not be construed as offering tax advice on the tax consequences of investments. As with any investment having potential tax implications, clients should consult with their own independent tax adviser.

This report may provide addresses of, or contain hyperlinks to, Internet web sites. Oppenheimer & Co. Inc. has not reviewed the linked Internet web site of any third party and takes no responsibility for the contents thereof. Each such address or hyperlink is provided solely for the recipient's convenience and information, and the content of linked third party web sites is not in any way incorporated into this document. Recipients who choose to access such third-party web sites or follow such hyperlinks do so at their own risk. The S&P 500 Index is an unmanaged value-weighted index of 500 common stocks that is generally considered representative of the U.S. stock market. The S&P 500 index figures do not reflect any fees, expenses or taxes. This research is distributed in the UK and elsewhere throughout Europe, as third party research by Oppenheimer Europe Ltd, which is authorized and regulated by the Financial Conduct Authority (FCA). This research is for information purposes only and is not to be construed as a solicitation or an offer to purchase or sell investments or related financial instruments. This report is for distribution only to persons who are eligible counterparties or professional clients and is exempt from the general restrictions in section 21 of the Financial Services and Markets Act 2000 on the communication of invitations or inducements to engage in investment activity on the grounds that it is being distributed in the UK only to persons of a kind described in Article 19(5) (Investment Professionals) and 49(2) High Net Worth companies, unincorporated associations etc.) of the Financial Services and Markets Act 2000 (Financial Promotion) Order 2005 (as amended). It is not intended to be distributed or passed on, directly or indirectly, to any other class of persons. In particular, this material is not for distribution to, and should not be relied upon by, retail clients, as defined under the rules of the FCA. Neither the FCA's protection rules nor compensation scheme may be applied. This report or any portion hereof may not be reprinted, sold, or redistributed without the written consent of Oppenheimer & Co. Inc. Copyright © Oppenheimer & Co. Inc. 2020.