Asset Management
Market Strategy 11/15/2021
With inflation shown to be at a 30-year high last week, investors are pondering the stock market's climb up the "wall of worry."
Key Takeaways
With 460 or 92% of the companies in the S&P 500 index having reported, earnings are up 42.3% from a year earlier on revenue growth of 18.7%. At this late point in the season, 81% of firms have beaten analyst estimates.
M&A activity has been in the headlines as bellwether conglomerates in the US, Europe and Japan announce plans to break up their businesses into separate companies.
Higher yields in the US Treasury market caused a pause in US stocks last week as investors consider the trajectory of inflation.
Data released last week showed inflation in the US at a 30-year high. One consumer sentiment index slipped to a 10-year low.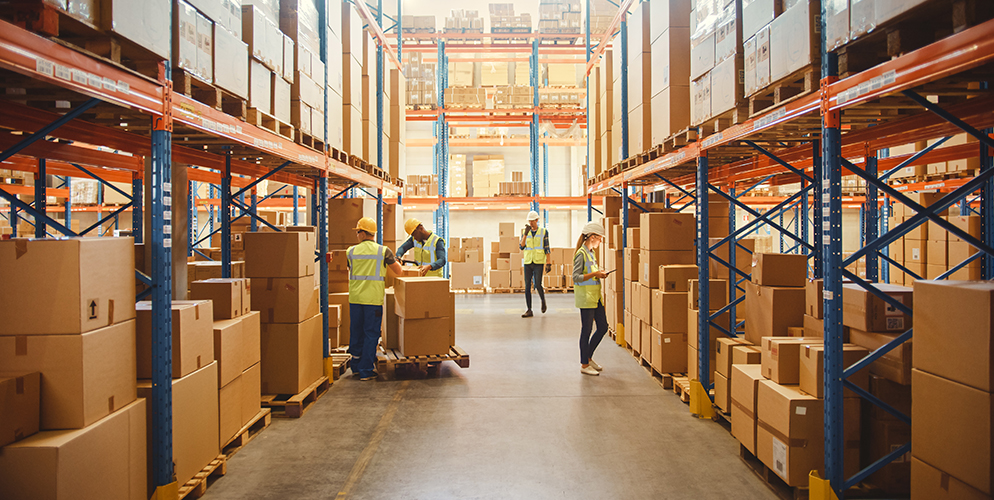 A 30-year high for inflation, a dip in consumer sentiment and a move higher in key US Treasury yields saw stocks slip from their latest round of record highs by the end of last week.
The latest consumer price index report added to concerns that inflation at a 30- year high could indeed remain a stickier problem and challenge for businesses, consumers and monetary policy makers to contend with over the next four to six months or even longer. Supply chain disruptions, higher wages, labor shortages and increased demand for goods and services by consumers and business as well as stubbornly high commodity prices continue to present a challenge on the economic landscape.
That said, the Fed's recently announced tapering of its monthly bond buying program should help dampen inflation once the unwinding gathers momentum. Prospects that the Fed will wait six months into next year before it considers tweaking its benchmark rate higher along with the possibility that negotiations ongoing on Capitol Hill may serve to right-size plans some politicians have for a super-sized spending program could help as well.
Activity in the US Treasury market has exhibited volatility of late that in part reflects the uncertainty that surrounds the negotiations in Washington as well as the risks suggested in the latest tranche of inflation data.
Quotation from Aenean Pretium
We foresee the potential for a re-emergence of competition to surface among businesses as supply chain disruptions begin to soften once the holiday logistic panic passes and the annual lunar holiday takes place in China.
Supply Issues Likely to Persist into 2022
In our view positive offsets to the current waves of inflation hitting the US economy at this time are likely to emerge as the effects of what may have been overstimulation of the economy at the height of the pandemic fade. With the economy on the mend, corporations exhibiting substantial resilience in Q2 and Q3 earnings season results and the administration in Washington seeming of late to pivot or at least soften its opposition toward traditional energy while the economy transitions to alternative (cleaner) energy— inflationary pressures could likely prove to be transitory if protracted rather than fleeting.
Looking ahead into the first quarter of next year we foresee the potential for a re-emergence of competition to surface among businesses as supply chain disruptions begin to soften once the holiday logistic panic passes and the annual lunar holiday takes place in China. Until then a veritable "free-for-all" buying panic and logistic log jam is likely to remain the worry du jour.
Much of the broad level of inflation that boosts prices of chicken, pork, beef, fruit and vegetables at the supermarket can be attributed to supply chain disruptions caused by the pandemic's spread among agricultural workers and employees of food processors that curtailed and shuttered seasonal harvesting and processing operations at plants and farms across the country. Vaccinations of efficacy are likely to help counter this problem so long as vaccines are well distributed and administered.
Some Get Together, Others Break Apart
M&A activity has been making headlines of late as bellwether household name conglomerates from the US, Europe and Japan announce plans to break up their businesses into separate companies to realize value not reflected in the sum of their parts. Meanwhile other firms are shopping to acquire companies that offer potential synergies to strengthen their competitive stance. Acquisitions, breakups and consolidations are a thematic investment concept providing investors with opportunities to consider also adding liquidity to the markets and potential for further equity upside.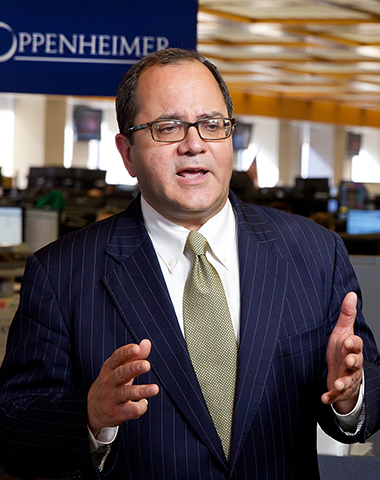 Name:
John Stoltzfus
Title:
Chief Investment Strategist, Oppenheimer Asset Management Inc.
John is one of the most popular faces around Oppenheimer: our clients have come to rely on his market recaps for timely analysis and a confident viewpoint on the road forward. He frequently lends his expertise to CNBC, Bloomberg, Fox Business, and other notable networks.
/asset-management/john-stoltzfus.aspx
Additional Market Insights
OTHER DISCLOSURES
This report is issued and approved by Oppenheimer & Co. Inc., a member of all Principal Exchanges, and SIPC. This report is distributed by Oppenheimer & Co. Inc., for informational purposes only, to its institutional and retail investor clients. This report does not constitute an offer or solicitation to buy or sell any securities discussed herein in any jurisdiction where such offer or solicitation would be prohibited. The securities mentioned in this report may not be suitable for all types of investors. This report does not take into account the investment objectives, financial situation or specific needs of any particular client of Oppenheimer & Co. Inc. Recipients should consider this report as only a single factor in making an investment decision and should not rely solely on investment recommendations contained herein, if any, as a substitution for the exercise of independent judgment of the merits and risks of investments. The strategist writing this report is not a person or company with actual, implied or apparent authority to act on behalf of any issuer mentioned in the report. Before making an investment decision with respect to any security discussed in this report, the recipient should consider whether such investment is appropriate given the recipient's particular investment needs, objectives and financial circumstances. We recommend that investors independently evaluate particular investments and strategies, and encourage investors to seek the advice of a financial advisor. Oppenheimer & Co. Inc. will not treat non-client recipients as its clients solely by virtue of their receiving this report. Past performance is not a guarantee of future results, and no representation or warranty, express or implied, is made regarding future performance of any security mentioned in this report. The price of the securities mentioned in this report and the income they produce may fluctuate and/or be adversely affected by exchange rates, and investors may realize losses on investments in such securities, including the loss of investment principal.
Oppenheimer & Co. Inc. accepts no liability for any loss arising from the use of information contained in this report. All information, opinions and statistical data contained in this report were obtained or derived from public sources believed to be reliable, but Oppenheimer & Co. Inc. does not represent that any such information, opinion or statistical data is accurate or complete and they should not be relied upon as such. All estimates and opinions expressed herein constitute judgments as of the date of this report and are subject to change without notice. Nothing in this report constitutes legal, accounting or tax advice. Since the levels and bases of taxation can change, any reference in this report to the impact of taxation.
Investment Strategy should not be construed as offering tax advice on the tax consequences of investments. As with any investment having potential tax implications, clients should consult with their own independent tax adviser.

This report may provide addresses of, or contain hyperlinks to, Internet web sites. Oppenheimer & Co. Inc. has not reviewed the linked Internet web site of any third party and takes no responsibility for the contents thereof. Each such address or hyperlink is provided solely for the recipient's convenience and information, and the content of linked third party web sites is not in any way incorporated into this document. Recipients who choose to access such third-party web sites or follow such hyperlinks do so at their own risk. The S&P 500 Index is an unmanaged value-weighted index of 500 common stocks that is generally considered representative of the U.S. stock market. The S&P 500 index figures do not reflect any fees, expenses or taxes. This research is distributed in the UK and elsewhere throughout Europe, as third party research by Oppenheimer Europe Ltd, which is authorized and regulated by the Financial Conduct Authority (FCA). This research is for information purposes only and is not to be construed as a solicitation or an offer to purchase or sell investments or related financial instruments. This report is for distribution only to persons who are eligible counterparties or professional clients and is exempt from the general restrictions in section 21 of the Financial Services and Markets Act 2000 on the communication of invitations or inducements to engage in investment activity on the grounds that it is being distributed in the UK only to persons of a kind described in Article 19(5) (Investment Professionals) and 49(2) High Net Worth companies, unincorporated associations etc.) of the Financial Services and Markets Act 2000 (Financial Promotion) Order 2005 (as amended). It is not intended to be distributed or passed on, directly or indirectly, to any other class of persons. In particular, this material is not for distribution to, and should not be relied upon by, retail clients, as defined under the rules of the FCA. Neither the FCA's protection rules nor compensation scheme may be applied. This report or any portion hereof may not be reprinted, sold, or redistributed without the written consent of Oppenheimer & Co. Inc. Copyright © Oppenheimer & Co. Inc. 2020.