Asset Management
Market Strategy 12/20/2021
Don't jump to conclusions and don't forget which asset classes and sectors "brung ya to the dance"
Key Takeaways
Stocks first moved higher, then moved lower after the Federal Reserve pivoted to address inflation that has persisted for a longer time and run at a higher pace than officials expected.
The bond market rallied last week in part we'd expect in consideration that the Fed's pivot was adequate to address inflation over the near term.
Economic data last week was mixed with housing demand strong while retail sales disappointed.
This week, we look at Treasury yields since 1966 and the CRB's commodity index since 2006 which in our view suggest that secular counter-inflationary trends remain in place.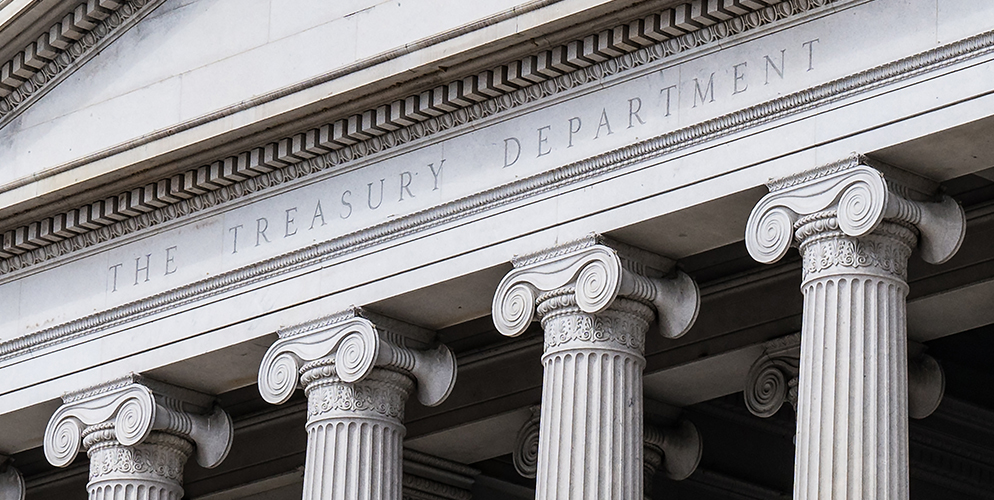 We suggest that investors not let near-term uncertainty obfuscate progress being made as the central bank adjusts monetary policy to meet higher than expected inflation and as the US and global economy navigate current challenges to reopenings posed by COVID-19 variants and supply chain disruptions.
In our view, the noise stemming from negative projections coming from some traders, skeptics, bears and fear-mongers of late should not obscure the signals of progress that have been made societally and economically since the pandemic struck globally in March 2020 through to the current day.
Central banks, businesses, labor, consumers, and even politicians (gasp) have shown up and met the challenges in their path thus far with science, technology, monetary policy, fiscal policy, and a strong desire to get to—if not to the "new normal" we had come to know after the Great Financial Crisis—what we'll call "the next new normal" likely to follow the pandemic of COVID-19 and its assortment of nasty variants.
Last week saw stocks stateside rally first on news coming out of the Fed's FOMC meeting announcing a quicker approach to tapering (3 months vs. 6 months) with upward tweaking to the benchmark rate (the fed funds rate) to follow after the taper is completed in March.
Quotation from Aenean Pretium
We take a pause to recognize the irony that the market, which had been so worried about the current upswing in inflation, became so apparently concerned last week that the Fed had pivoted to address inflation with a degree of vigilance that could well place inflation in check sooner than later.
The stock rally faded later. Investor enthusiasm was curbed by reports of surges in cases of the Omicron variant, risks to re-openings of local economies and what is likely some near term softness in retail sales data that was released last week.
The jump in uncertainty gave rise to what we often term "a catalyst for bears, skeptics and nervous investors to take some near term profits without FOMO (fear of missing out)" amid the process of the current bull market that emerged from the pandemic-driven S&P 500 low on March 23rd of 2020.
Once again, we would suggest that investors "look for babies thrown out with the bathwater" (stocks with attractive fundamentals caught up in the sell-offs that can occur in a market prone to rebalancing on a week-toweek---even a day to day—basis).
Investors heading into the office this week or logging in from home will find a holiday-abridged week ahead. Stateside markets are closed on Friday for the Christmas holiday.
Trading is expected to be light this week, but a number of economic data points are scheduled for release. These date include: the Conference Board's Leading Economic Indicator, consumer income, new home sales, durable goods, the PCE deflator, the University of Michigan Consumer survey, and initial jobless claims.
We take a pause ahead of this pre-holiday week to recognize the irony that the market, which had been so worried about the current upswing in inflation, became so apparently concerned last week that the Fed had pivoted to address inflation with a degree of vigilance that could well place inflation in check sooner than later.
We also take note that as we publish this weekly tome, equity futures appear to point to respective lower openings as markets display some concern that what has been considered by more than a few a proposed oversized spending bill pending in Congress has not found enough support to be voted on ahead of yearend.
Guess some people are never happy.
Give peace a chance.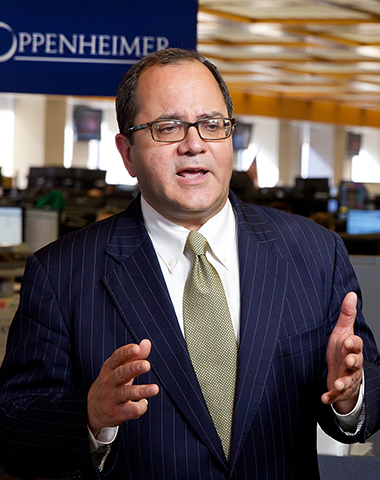 Name:
John Stoltzfus
Title:
Chief Investment Strategist, Oppenheimer Asset Management Inc.
John is one of the most popular faces around Oppenheimer: our clients have come to rely on his market recaps for timely analysis and a confident viewpoint on the road forward. He frequently lends his expertise to CNBC, Bloomberg, Fox Business, and other notable networks.
/asset-management/john-stoltzfus.aspx
Additional Market Insights
OTHER DISCLOSURES
This report is issued and approved by Oppenheimer & Co. Inc., a member of all Principal Exchanges, and SIPC. This report is distributed by Oppenheimer & Co. Inc., for informational purposes only, to its institutional and retail investor clients. This report does not constitute an offer or solicitation to buy or sell any securities discussed herein in any jurisdiction where such offer or solicitation would be prohibited. The securities mentioned in this report may not be suitable for all types of investors. This report does not take into account the investment objectives, financial situation or specific needs of any particular client of Oppenheimer & Co. Inc. Recipients should consider this report as only a single factor in making an investment decision and should not rely solely on investment recommendations contained herein, if any, as a substitution for the exercise of independent judgment of the merits and risks of investments. The strategist writing this report is not a person or company with actual, implied or apparent authority to act on behalf of any issuer mentioned in the report. Before making an investment decision with respect to any security discussed in this report, the recipient should consider whether such investment is appropriate given the recipient's particular investment needs, objectives and financial circumstances. We recommend that investors independently evaluate particular investments and strategies, and encourage investors to seek the advice of a financial advisor. Oppenheimer & Co. Inc. will not treat non-client recipients as its clients solely by virtue of their receiving this report. Past performance is not a guarantee of future results, and no representation or warranty, express or implied, is made regarding future performance of any security mentioned in this report. The price of the securities mentioned in this report and the income they produce may fluctuate and/or be adversely affected by exchange rates, and investors may realize losses on investments in such securities, including the loss of investment principal.
Oppenheimer & Co. Inc. accepts no liability for any loss arising from the use of information contained in this report. All information, opinions and statistical data contained in this report were obtained or derived from public sources believed to be reliable, but Oppenheimer & Co. Inc. does not represent that any such information, opinion or statistical data is accurate or complete and they should not be relied upon as such. All estimates and opinions expressed herein constitute judgments as of the date of this report and are subject to change without notice. Nothing in this report constitutes legal, accounting or tax advice. Since the levels and bases of taxation can change, any reference in this report to the impact of taxation.
Investment Strategy should not be construed as offering tax advice on the tax consequences of investments. As with any investment having potential tax implications, clients should consult with their own independent tax adviser.

This report may provide addresses of, or contain hyperlinks to, Internet web sites. Oppenheimer & Co. Inc. has not reviewed the linked Internet web site of any third party and takes no responsibility for the contents thereof. Each such address or hyperlink is provided solely for the recipient's convenience and information, and the content of linked third party web sites is not in any way incorporated into this document. Recipients who choose to access such third-party web sites or follow such hyperlinks do so at their own risk. The S&P 500 Index is an unmanaged value-weighted index of 500 common stocks that is generally considered representative of the U.S. stock market. The S&P 500 index figures do not reflect any fees, expenses or taxes. This research is distributed in the UK and elsewhere throughout Europe, as third party research by Oppenheimer Europe Ltd, which is authorized and regulated by the Financial Conduct Authority (FCA). This research is for information purposes only and is not to be construed as a solicitation or an offer to purchase or sell investments or related financial instruments. This report is for distribution only to persons who are eligible counterparties or professional clients and is exempt from the general restrictions in section 21 of the Financial Services and Markets Act 2000 on the communication of invitations or inducements to engage in investment activity on the grounds that it is being distributed in the UK only to persons of a kind described in Article 19(5) (Investment Professionals) and 49(2) High Net Worth companies, unincorporated associations etc.) of the Financial Services and Markets Act 2000 (Financial Promotion) Order 2005 (as amended). It is not intended to be distributed or passed on, directly or indirectly, to any other class of persons. In particular, this material is not for distribution to, and should not be relied upon by, retail clients, as defined under the rules of the FCA. Neither the FCA's protection rules nor compensation scheme may be applied. This report or any portion hereof may not be reprinted, sold, or redistributed without the written consent of Oppenheimer & Co. Inc. Copyright © Oppenheimer & Co. Inc. 2020.