Asset Management
Market Strategy 6/01/2021
Things Can Only Get Better
US equity markets held their ground in May as the US economy is set for its broadest reopening yet
Key Takeaways
With 98% of companies in the S&P 500 having reported, earnings have risen 50.2% on revenue growth of 10.7%. The consumer discretionary (+208%) and financials (+135%) sectors are driving results with triple-digit percentage gains.
A slew of economic data this week, including the nonfarm payrolls report on Friday, will provide a clearer picture on the health of the labor market and the trajectory of the recovery from the depths of the crisis.
Through the end of May value stocks continue to outperform growth stocks by wide margins across the major Russell equity market capitalizations. In our view the resurgence of value stocks since last September represents a broadening in investor appetite for equities and the need for diversification within equity portfolio exposure.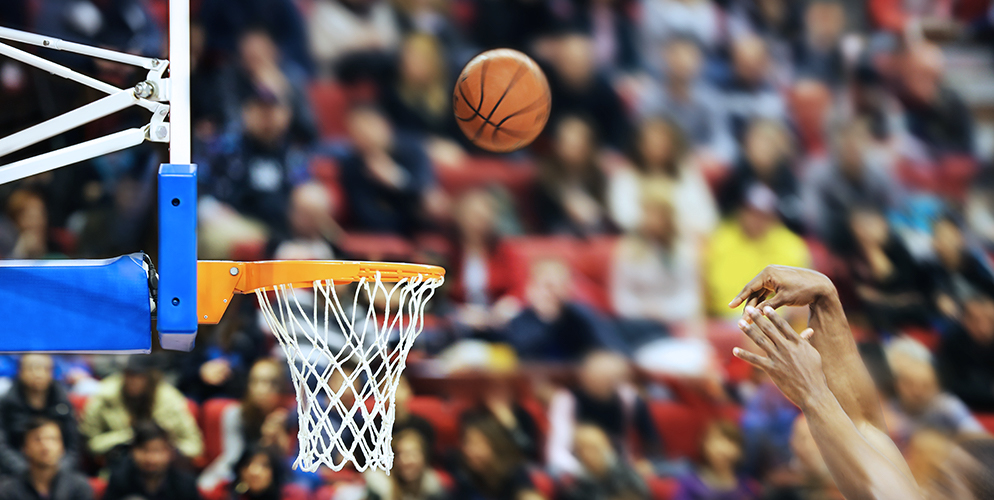 It's a holiday abridged week that greets investors and leads them via a host of data into the "main event"—the non-farm payroll report at week's end on Friday. As a number of countries in regions around the world are experiencing viral resurgences and Covid variant outbreaks, others are anticipating or working through their respective re-opening processes as the US finds itself in the midst of a broad economic reopening supported by the recent start of summer weather around the country.
Stadium sports events, airports, highway traffic and other venues to measure normalcy showed significant levels of activity in the US that added to confidence and sentiment as the month of May drew to a close and summer has its unofficial start. It was estimated by some news sources that as many as 2 million travelers on average will have flown each day by the end of the Memorial Day weekend in the US.
Supporting the improved level of sentiment, the US reported the lowest level of infection since the early days of the pandemic and welcomed sports fans back to stadiums.
Quotation from Aenean Pretium
For many stateside investors the adage "Sell in May and go away" didn't apply last month…
Two thirds of the way through Q2 much uncertainty remains on a number of levels from variant risk, reopening logistics, supply chain disruptions, inflation risk, domestic political and geopolitical risk and the normal set of uncertainties that make up human existence. That said, from our perch on the market radar screen things look a heck of a lot better than they did a year ago.
While the latest surveys of consumer sentiment have shown concern near-term about inflation, their view for the longer term does not show similar worry. Among business leaders the view remains similarly mixed and often based on which segment of the economy is served by the survey respondent and just how out of whack their business's supply chains happen to be. We'll have more details this week on business sentiment with the release of the ISM purchasing managers surveys.
Overall things appear to be getting better rather than worse. It's not that everything is hunky dory or folks are running around with rose colored glasses but rather that key societal and business components are moving in a more positive direction than in reopening periods prior to now.
In the week ahead a slew of economic data is scheduled for release including data tied to manufacturing, housing, vehicle sales, trends in corporate job cuts, the ADP employment change at mid-week, non-farm productivity, initial jobless claims, the ISM services index and, on Friday, the non-farm payroll change along with the unemployment rate and average hourly earnings. The Fed will release its Beige Book on Wednesday which will provide anecdotal evidence of the health of the economy from the Fed's regional branch surveys around the country.
With just ten companies of the S&P 500 left to report first-quarter earnings, profits are up 50.2% on back of 10.7% revenue growth. Of course the comparisons year over year were favorable and relatively easy. That said, the results broadly reflected the success thus far of the largesse of the Federal Reserve's monetary policy stance, the generosity of both the prior and current administrations, and Congress' fiscal policies, which provided stimulus to working people and businesses over the course of the past year and so far through the current year. Just one sector posted negative earnings growth for the quarter (utilities, which are by many considered one of the most defensive of the 11 sectors).
For many stateside investors the adage "Sell in May and go away" didn't apply last month with the Dow Jones Industrials (+1.93%), the S&P 500 (+0.55%), the S&P 400 mid-caps (+0.08%), the S&P 600 smallcaps (+1.96%), the Russell 2000 small-caps (+0.11%) and the NASDAQ Composite (-1.53%). With all but one index posting gains for the month, equities exhibited resilience if not high levels of enthusiasm in a period of great transition moving towards an economic recovery marked by uncertainties not atypical exiting a major crisis.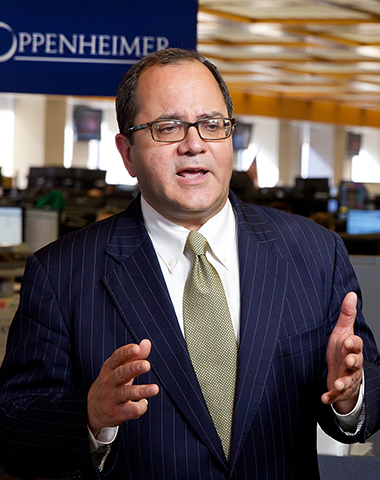 Name:
John Stoltzfus
Title:
Chief Investment Strategist, Oppenheimer Asset Management Inc.
John is one of the most popular faces around Oppenheimer: our clients have come to rely on his market recaps for timely analysis and a confident viewpoint on the road forward. He frequently lends his expertise to CNBC, Bloomberg, Fox Business, and other notable networks.
/asset-management/john-stoltzfus.aspx
Additional Market Insights
OTHER DISCLOSURES
This report is issued and approved by Oppenheimer & Co. Inc., a member of all Principal Exchanges, and SIPC. This report is distributed by Oppenheimer & Co. Inc., for informational purposes only, to its institutional and retail investor clients. This report does not constitute an offer or solicitation to buy or sell any securities discussed herein in any jurisdiction where such offer or solicitation would be prohibited. The securities mentioned in this report may not be suitable for all types of investors. This report does not take into account the investment objectives, financial situation or specific needs of any particular client of Oppenheimer & Co. Inc. Recipients should consider this report as only a single factor in making an investment decision and should not rely solely on investment recommendations contained herein, if any, as a substitution for the exercise of independent judgment of the merits and risks of investments. The strategist writing this report is not a person or company with actual, implied or apparent authority to act on behalf of any issuer mentioned in the report. Before making an investment decision with respect to any security discussed in this report, the recipient should consider whether such investment is appropriate given the recipient's particular investment needs, objectives and financial circumstances. We recommend that investors independently evaluate particular investments and strategies, and encourage investors to seek the advice of a financial advisor. Oppenheimer & Co. Inc. will not treat non-client recipients as its clients solely by virtue of their receiving this report. Past performance is not a guarantee of future results, and no representation or warranty, express or implied, is made regarding future performance of any security mentioned in this report. The price of the securities mentioned in this report and the income they produce may fluctuate and/or be adversely affected by exchange rates, and investors may realize losses on investments in such securities, including the loss of investment principal.
Oppenheimer & Co. Inc. accepts no liability for any loss arising from the use of information contained in this report. All information, opinions and statistical data contained in this report were obtained or derived from public sources believed to be reliable, but Oppenheimer & Co. Inc. does not represent that any such information, opinion or statistical data is accurate or complete and they should not be relied upon as such. All estimates and opinions expressed herein constitute judgments as of the date of this report and are subject to change without notice. Nothing in this report constitutes legal, accounting or tax advice. Since the levels and bases of taxation can change, any reference in this report to the impact of taxation.
Investment Strategy should not be construed as offering tax advice on the tax consequences of investments. As with any investment having potential tax implications, clients should consult with their own independent tax adviser.

This report may provide addresses of, or contain hyperlinks to, Internet web sites. Oppenheimer & Co. Inc. has not reviewed the linked Internet web site of any third party and takes no responsibility for the contents thereof. Each such address or hyperlink is provided solely for the recipient's convenience and information, and the content of linked third party web sites is not in any way incorporated into this document. Recipients who choose to access such third-party web sites or follow such hyperlinks do so at their own risk. The S&P 500 Index is an unmanaged value-weighted index of 500 common stocks that is generally considered representative of the U.S. stock market. The S&P 500 index figures do not reflect any fees, expenses or taxes. This research is distributed in the UK and elsewhere throughout Europe, as third party research by Oppenheimer Europe Ltd, which is authorized and regulated by the Financial Conduct Authority (FCA). This research is for information purposes only and is not to be construed as a solicitation or an offer to purchase or sell investments or related financial instruments. This report is for distribution only to persons who are eligible counterparties or professional clients and is exempt from the general restrictions in section 21 of the Financial Services and Markets Act 2000 on the communication of invitations or inducements to engage in investment activity on the grounds that it is being distributed in the UK only to persons of a kind described in Article 19(5) (Investment Professionals) and 49(2) High Net Worth companies, unincorporated associations etc.) of the Financial Services and Markets Act 2000 (Financial Promotion) Order 2005 (as amended). It is not intended to be distributed or passed on, directly or indirectly, to any other class of persons. In particular, this material is not for distribution to, and should not be relied upon by, retail clients, as defined under the rules of the FCA. Neither the FCA's protection rules nor compensation scheme may be applied. This report or any portion hereof may not be reprinted, sold, or redistributed without the written consent of Oppenheimer & Co. Inc. Copyright © Oppenheimer & Co. Inc. 2020.