Asset Management
Market Strategy 6/07/2021
US investors are anticipating the post-Covid world that could be just months away.
Key Takeaways
With stocks at near record highs and the 10-Year US Treasury yield modestly lower from its peak in late March investors will likely consider what will be the next catalyst to move stocks higher.

This week investors stateside will have much to consider including the JOLTS job openings number. In April the JOLTS data showed more than 8 million jobs open at US companies. The May data will provide an indication of the strength of the US economy.

Last week's non farm payroll gain fell short of expectations but was well received by the markets as it suggested that the Fed's accommodative monetary policy continues to be justified.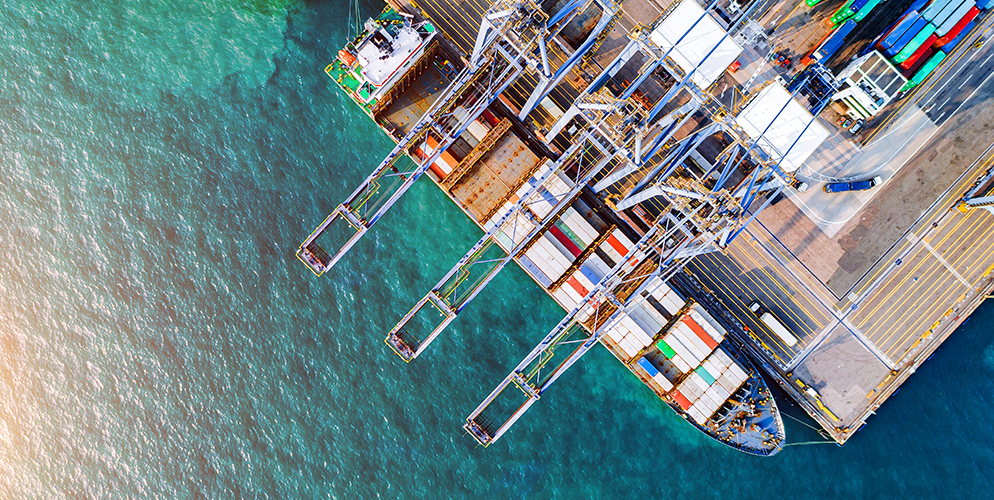 The week ahead will likely reverberate with the topics of the day tied to the goings on in Washington related to the infrastructure proposals, increased government spending, higher taxes for higher wage earners, the G7 plans for a minimum tax on corporations and the worries about inflation and its implications for the national debt, equities and other asset classes.
Not a light list to ponder, but one that the equity and bond markets have been managing and dealing with remarkably well thus far this year. Consider that stateside equity markets as of last Friday's market close stood close to their alltime highs while the yield on the ten-year US Treasury was at 1.55% (almost 11% lower than its Q1 2021 high of 1.74% reached on March 31st).
Yesterday (Sunday) Treasury Secretary (and former Federal Reserve Chair) Janet Yellen in an interview with Bloomberg News said that President Biden should push ahead with his $4 trillion spending plan even if it triggers inflation that persists into next year and higher interest rates. The Treasury Secretary was quoted as saying "If we ended up with a slightly higher interest rate environment it would actually be a plus for society's point of view and the Fed's point of view." She went on to say, "I will not give up on the next packages," adding, "They're not meant as stimulus, they're meant as investments to address long-standing needs of our economy." Yellen added that monetary policy makers can handle any potential rise in inflation if it sticks.
Quotation from Aenean Pretium
In our view many of the shortages disrupting a variety of supply chains could be remedied quicker than many expect as the infrastructure to deliver many services and products efficiently was in place pre-pandemic…
While the Treasury Secretary's comments were not any new revelation of her views on stimulus and inflation risks her comments will likely add fuel to the fire for discussion this week from Main Street to Wall Street and to debate on Capitol Hill.
It's important to note that as strategists we are politically agnostic and comment solely from our perch on the market radar screen as to how we see ongoing discussions and events stateside that are likely to have an impact on the economy and the markets.
In our view the current price increases being experienced by business and consumers are largely driven by transitory disruptions in a large number of supply chains that include food (beef, pork, poultry, vegetables and fruits), microchips, oil, lumber, copper, shipping containers and trucking that are mainly reflective of disruptive factors tied to pandemic response, shutdowns and forward planning midst the pandemic crisis that was tied to expectations as to how long the pandemic would last and how long its impact would be felt by the economy, business and the consumer. As a result of the vaccination process having been deployed in significant scale stateside (latest reports estimate some 300 million jabs in the US alone) it now appears that the process of ramping up production lags demand for many things but just in the near term.
In our view many of the shortages disrupting a variety of supply chains could be remedied quicker than many expect as the infrastructure to deliver many services and products efficiently was in place pre-pandemic. The challenge is "how long does it take to reboot the different supply chains"? Each "chain" has its own particular set of idiosyncratic quirks and kinks.
Once production and services are reinstated at prepandemic levels we expect that near-term inflation will be challenged by the reinstatement of the competitive landscape that existed pre-crisis and is empowered by technology (logistics, robotics, algorithms, Internet of Things, Big data) along with secular trends that include technology, globalization and regionalization. When it comes to fiscal stimulus our concern is "when is more stimulus simply too much stimulus?"
Many clients we speak with (institutional and private clients) worry that a risk for longer-term inflation could come from overstimulation via government spending programs. We think their concern is justified considering the amount which has thus far been spent and the resilience and strength the economy is exhibiting through the reopening process—whether it's the positive sentiment and activity driven by business, labor or the consumer. Perhaps "enough is enough" at least for now.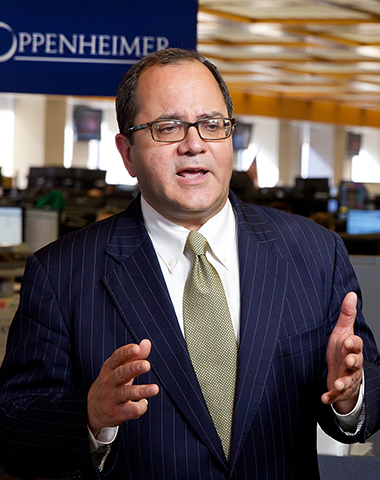 Name:
John Stoltzfus
Title:
Chief Investment Strategist, Oppenheimer Asset Management Inc.
John is one of the most popular faces around Oppenheimer: our clients have come to rely on his market recaps for timely analysis and a confident viewpoint on the road forward. He frequently lends his expertise to CNBC, Bloomberg, Fox Business, and other notable networks.
/asset-management/john-stoltzfus.aspx
Additional Market Insights
OTHER DISCLOSURES
This report is issued and approved by Oppenheimer & Co. Inc., a member of all Principal Exchanges, and SIPC. This report is distributed by Oppenheimer & Co. Inc., for informational purposes only, to its institutional and retail investor clients. This report does not constitute an offer or solicitation to buy or sell any securities discussed herein in any jurisdiction where such offer or solicitation would be prohibited. The securities mentioned in this report may not be suitable for all types of investors. This report does not take into account the investment objectives, financial situation or specific needs of any particular client of Oppenheimer & Co. Inc. Recipients should consider this report as only a single factor in making an investment decision and should not rely solely on investment recommendations contained herein, if any, as a substitution for the exercise of independent judgment of the merits and risks of investments. The strategist writing this report is not a person or company with actual, implied or apparent authority to act on behalf of any issuer mentioned in the report. Before making an investment decision with respect to any security discussed in this report, the recipient should consider whether such investment is appropriate given the recipient's particular investment needs, objectives and financial circumstances. We recommend that investors independently evaluate particular investments and strategies, and encourage investors to seek the advice of a financial advisor. Oppenheimer & Co. Inc. will not treat non-client recipients as its clients solely by virtue of their receiving this report. Past performance is not a guarantee of future results, and no representation or warranty, express or implied, is made regarding future performance of any security mentioned in this report. The price of the securities mentioned in this report and the income they produce may fluctuate and/or be adversely affected by exchange rates, and investors may realize losses on investments in such securities, including the loss of investment principal.
Oppenheimer & Co. Inc. accepts no liability for any loss arising from the use of information contained in this report. All information, opinions and statistical data contained in this report were obtained or derived from public sources believed to be reliable, but Oppenheimer & Co. Inc. does not represent that any such information, opinion or statistical data is accurate or complete and they should not be relied upon as such. All estimates and opinions expressed herein constitute judgments as of the date of this report and are subject to change without notice. Nothing in this report constitutes legal, accounting or tax advice. Since the levels and bases of taxation can change, any reference in this report to the impact of taxation.
Investment Strategy should not be construed as offering tax advice on the tax consequences of investments. As with any investment having potential tax implications, clients should consult with their own independent tax adviser.

This report may provide addresses of, or contain hyperlinks to, Internet web sites. Oppenheimer & Co. Inc. has not reviewed the linked Internet web site of any third party and takes no responsibility for the contents thereof. Each such address or hyperlink is provided solely for the recipient's convenience and information, and the content of linked third party web sites is not in any way incorporated into this document. Recipients who choose to access such third-party web sites or follow such hyperlinks do so at their own risk. The S&P 500 Index is an unmanaged value-weighted index of 500 common stocks that is generally considered representative of the U.S. stock market. The S&P 500 index figures do not reflect any fees, expenses or taxes. This research is distributed in the UK and elsewhere throughout Europe, as third party research by Oppenheimer Europe Ltd, which is authorized and regulated by the Financial Conduct Authority (FCA). This research is for information purposes only and is not to be construed as a solicitation or an offer to purchase or sell investments or related financial instruments. This report is for distribution only to persons who are eligible counterparties or professional clients and is exempt from the general restrictions in section 21 of the Financial Services and Markets Act 2000 on the communication of invitations or inducements to engage in investment activity on the grounds that it is being distributed in the UK only to persons of a kind described in Article 19(5) (Investment Professionals) and 49(2) High Net Worth companies, unincorporated associations etc.) of the Financial Services and Markets Act 2000 (Financial Promotion) Order 2005 (as amended). It is not intended to be distributed or passed on, directly or indirectly, to any other class of persons. In particular, this material is not for distribution to, and should not be relied upon by, retail clients, as defined under the rules of the FCA. Neither the FCA's protection rules nor compensation scheme may be applied. This report or any portion hereof may not be reprinted, sold, or redistributed without the written consent of Oppenheimer & Co. Inc. Copyright © Oppenheimer & Co. Inc. 2020.