Asset Management
Market Strategy 7/12/2021
Let Context and Right-sized Expectations Be Your Guide
A spate of market drama last week ended broadly in an "all's well that ends well" mode
Key Takeaways
Last week large cap stocks stateside closed with a trifecta of record highs for the Dow Jones Industrial Average, the S&P 500, and the Nasdaq Composite as economic growth concerns eased and bond yields stabilized.
Mid-cap and small cap stocks slipped and trimmed as markets last week favored large cap stocks and large cap technology.
Q2 earnings season gets underway this week with the big banks starting to report on Wednesday. Results and guidance could carry weight in determining the direction of stocks in the weeks ahead.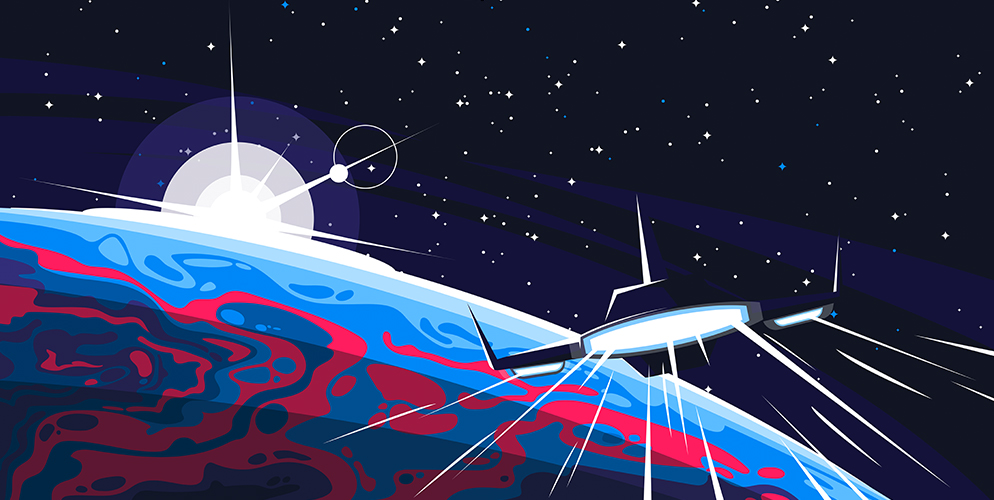 No small degree of drama last week in the bond market (and to a lesser degree in the equity market) caused a detour for stocks that ended back on course with a trifecta of new record highs in the Dow, the S&P 500 and the NASDAQ Composite as the yield on the 10-year Treasury closed just 7 bps lower from where it had started the week. For the week the Dow 30, the S&P 500 and the NASDAQ Composite indexes respectively advanced a modest 0.24%, 0.40% and 0.43%.
The S&P 400 (mid-caps), the S&P 600 (small-caps) and the Russell 2000 slipped and trimmed last week respectively 0.12%, 0.74% and 1.12% suggesting to us that a rotation and rebalancing thematic persists among equities that is not atypical of dayto-day and week-to-week moves in a bull market navigating a highly transitional economic and market environment post a major crisis.
To Reflate or Inflate: Which Will It Be?
The yield on the US 10-year Treasury note has garnered considerable attention this year and raised varied degrees of concern as it moved from a low of 0.914% on January 4 to as high as 1.742% on March 31 only to fall as low as 1.294% on Thursday before ending last week at 1.361%.
The question at the core of the movements in the 10-year Treasury's yield for most of this year has been whether economic re-openings stateside and around the globe will generate levels of longer lasting inflation for economies, central banks and markets to contend with or will the near-term inflation consumers and businesses are experiencing be transitory as economies transition to a post-Covid environment.
Quotation from Aenean Pretium
Financial stocks and railroads, which both took a walk on the down side last week, may have been among "the babies tossed out with last week's bath water."
It's Back! The Pandemic Won't Be Ignored
Last week's volatility in the bond market appeared to ask the question "are we headed out of the woods from the pandemic or are we at risk of being dragged back into the maelstrom by variants of the dreaded virus?"
With the answer to neither of the aforementioned questions likely to be known for some time in the current highly transitional environment we'd expect, based on our experience in the markets over the course of nearly four decades, that investors are likely to benefit from practicing diversification and patience, while keeping their near-term expectations of market performance right sized while markets navigate nearterm choppiness that is likely to intermittently lie ahead. Keeping an eye out for "babies thrown out with the bath water" in downdrafts when they occur could also prove beneficial. In the meantime, we'd suggest making "shopping lists" of worthy stocks or funds to add to when volatility brings more attractive entry points for putting cash to work.
Considering the potential of the economic recovery and sustainable expansion that likely lies ahead for the US once the pandemic is more clearly in the rearview mirror: financial stocks and railroads (found among the industrial sector) which took a walk on the downside last week may have been among "the babies tossed out with last week's bath water." Time will tell.
Hey Mr. Spaceman Won't You Please Take Me Along For a Ride?
World class billionaire Richard Branson took a longawaited and long-planned test flight to space joined by five of his firm's employees on Sunday. The momentous event, which is expected to move the world closer to tourism in space travel, reminds us that the more things change the more some things actually do change.
At Long Last Q2 Earnings Season
Q2 earnings season gets underway in earnest this week when the big banks report results starting on Wednesday.
Consensus analyst expectations are looking for earnings growth for the S&P 500 index in Q2 to be around 64% so revenue and earnings results as well as any guidance offered as companies report across the sector could have considerable importance to the direction stocks take over the course of the weeks ahead.
Investors this week also will ponder a brace of economic data crossing the transom that will include the CPI (consumer price index) and the core CPI (excluding energy and food). A survey of economists' forecasts looks for the headline CPI to move slightly lower as the core edges higher in the report to be released on Tuesday.
On Wednesday the Federal Reserve releases its Beige Book, a compendium of anecdotal evidence of economic activity in 12 Fed Regions across the US. The PPI (Producer Price Index) and the core PPI are also scheduled for release on Wednesday with surveys of economists expecting increases in both for the month of June. On Friday look for the University of Michigan's Consumer Sentiment Index and the Census Bureau's retail sales numbers for June.
All this and more on tap in the week ahead.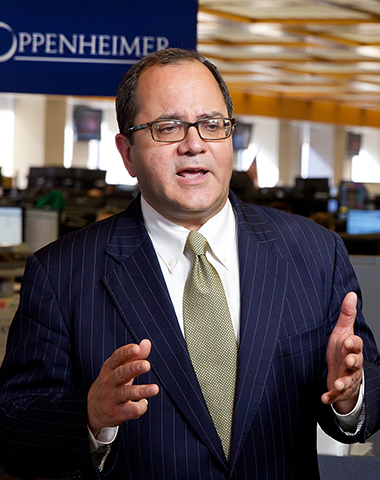 Name:
John Stoltzfus
Title:
Chief Investment Strategist, Oppenheimer Asset Management Inc.
John is one of the most popular faces around Oppenheimer: our clients have come to rely on his market recaps for timely analysis and a confident viewpoint on the road forward. He frequently lends his expertise to CNBC, Bloomberg, Fox Business, and other notable networks.
/asset-management/john-stoltzfus.aspx
Additional Market Insights
OTHER DISCLOSURES
This report is issued and approved by Oppenheimer & Co. Inc., a member of all Principal Exchanges, and SIPC. This report is distributed by Oppenheimer & Co. Inc., for informational purposes only, to its institutional and retail investor clients. This report does not constitute an offer or solicitation to buy or sell any securities discussed herein in any jurisdiction where such offer or solicitation would be prohibited. The securities mentioned in this report may not be suitable for all types of investors. This report does not take into account the investment objectives, financial situation or specific needs of any particular client of Oppenheimer & Co. Inc. Recipients should consider this report as only a single factor in making an investment decision and should not rely solely on investment recommendations contained herein, if any, as a substitution for the exercise of independent judgment of the merits and risks of investments. The strategist writing this report is not a person or company with actual, implied or apparent authority to act on behalf of any issuer mentioned in the report. Before making an investment decision with respect to any security discussed in this report, the recipient should consider whether such investment is appropriate given the recipient's particular investment needs, objectives and financial circumstances. We recommend that investors independently evaluate particular investments and strategies, and encourage investors to seek the advice of a financial advisor. Oppenheimer & Co. Inc. will not treat non-client recipients as its clients solely by virtue of their receiving this report. Past performance is not a guarantee of future results, and no representation or warranty, express or implied, is made regarding future performance of any security mentioned in this report. The price of the securities mentioned in this report and the income they produce may fluctuate and/or be adversely affected by exchange rates, and investors may realize losses on investments in such securities, including the loss of investment principal.
Oppenheimer & Co. Inc. accepts no liability for any loss arising from the use of information contained in this report. All information, opinions and statistical data contained in this report were obtained or derived from public sources believed to be reliable, but Oppenheimer & Co. Inc. does not represent that any such information, opinion or statistical data is accurate or complete and they should not be relied upon as such. All estimates and opinions expressed herein constitute judgments as of the date of this report and are subject to change without notice. Nothing in this report constitutes legal, accounting or tax advice. Since the levels and bases of taxation can change, any reference in this report to the impact of taxation.
Investment Strategy should not be construed as offering tax advice on the tax consequences of investments. As with any investment having potential tax implications, clients should consult with their own independent tax adviser.

This report may provide addresses of, or contain hyperlinks to, Internet web sites. Oppenheimer & Co. Inc. has not reviewed the linked Internet web site of any third party and takes no responsibility for the contents thereof. Each such address or hyperlink is provided solely for the recipient's convenience and information, and the content of linked third party web sites is not in any way incorporated into this document. Recipients who choose to access such third-party web sites or follow such hyperlinks do so at their own risk. The S&P 500 Index is an unmanaged value-weighted index of 500 common stocks that is generally considered representative of the U.S. stock market. The S&P 500 index figures do not reflect any fees, expenses or taxes. This research is distributed in the UK and elsewhere throughout Europe, as third party research by Oppenheimer Europe Ltd, which is authorized and regulated by the Financial Conduct Authority (FCA). This research is for information purposes only and is not to be construed as a solicitation or an offer to purchase or sell investments or related financial instruments. This report is for distribution only to persons who are eligible counterparties or professional clients and is exempt from the general restrictions in section 21 of the Financial Services and Markets Act 2000 on the communication of invitations or inducements to engage in investment activity on the grounds that it is being distributed in the UK only to persons of a kind described in Article 19(5) (Investment Professionals) and 49(2) High Net Worth companies, unincorporated associations etc.) of the Financial Services and Markets Act 2000 (Financial Promotion) Order 2005 (as amended). It is not intended to be distributed or passed on, directly or indirectly, to any other class of persons. In particular, this material is not for distribution to, and should not be relied upon by, retail clients, as defined under the rules of the FCA. Neither the FCA's protection rules nor compensation scheme may be applied. This report or any portion hereof may not be reprinted, sold, or redistributed without the written consent of Oppenheimer & Co. Inc. Copyright © Oppenheimer & Co. Inc. 2020.