Asset Management
Market Strategy 9/13/2021
A Detour Does Not A Journey End
Keeping things in context suggests to us that last week's action among stocks was more of a "haircut" than a "drubbing" and not indicative of a trend reversal of significance.
Key Takeaways
The market in its current emanation has become prone to rebalancing and rotation on a month-to-month, week-to-week and even day-to-day basis.
Large cap growth edges out value in performance in recent weeks as investors seek diversification and rotate and rebalance portfolios.
Oil prices edged higher last week reflecting global demand and disruption of US production caused by hurricane Ida.
The JOLTS index showed US firms with nearly 11 million open jobs in July. In our view, programs and fiscal policy that incentivize corporate hiring and training could provide a solution.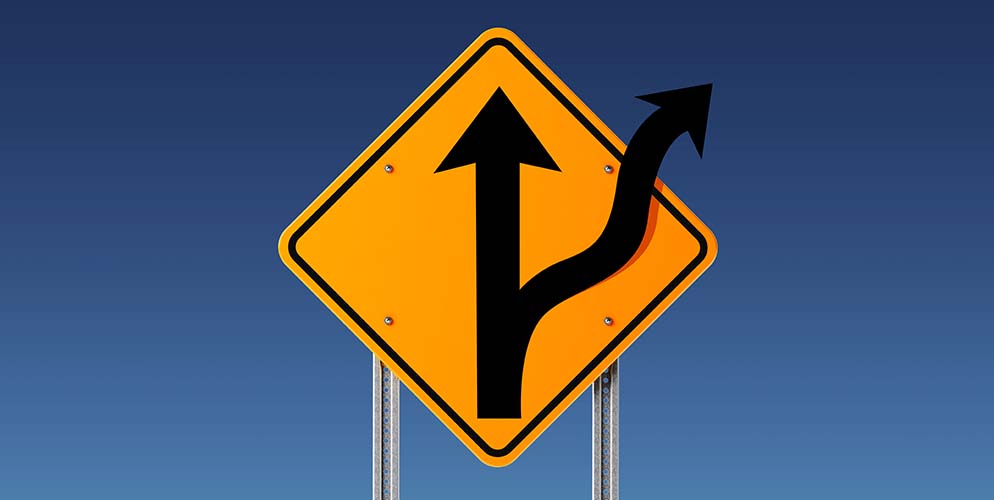 This week begins with stateside investors looking for signposts pointing to which direction stocks are likely to take after last week wherein stocks declined broadly across the major US benchmarks and indeed around the globe. In a four-day holiday abridged week the Dow Jones Industrial Average, the S&P 500, the S&P 400 (mid-caps), the S&P 600 (small caps), the Russell 2000 (small caps) and the NASDAQ Composite (an index some 40% weighted in technology and related companies) respectively declined: 2.15%, 1.69%, 2.68%, 3.12%, 2.81% and 1.61%.
All 11 sectors of the S&P 500 moved lower last week with Consumer Discretionary, Communications Services, Consumer Staples, Information Technology, Financials, Energy, Materials, Utilities, Health, Industrials and Real Estate respectively shedding 0.32%, 1.09%, 1.3%, 1.4%, 1.88%, 2.3%, 2.33%, 2.36%, 2.62%, 3.13% and 3.85%.
Quotation from Aenean Pretium
"…last week's pullback in stocks with the benefit of hindsight a little further down the road may prove to have been another pause that refreshes rather than a reversal of fortune…"
A further glance at last week's action among the S&P 500 eleven sectors saw a mix of two cyclical sectors (consumer discretionary and communications services) and one defensive sector (consumer discretionary) along with information technology relatively outperforming the underlying index and the other seven sectors of the benchmark.
Considering that the S&P 500 on a year to date basis through last Friday's close is up 18.7% with six sectors posting respective double digit returns that exceed the underlying benchmark's performance and with a total of nine sectors posting double digit returns and just two lagging sectors with positive but single digit returns in the same period—much of the commentary and angst expressed from some corners of the market last Friday appeared in our view to be overdone and out of context.
In no way are we saying that the economy and the markets' trek over the present wall of worry should be considered an easy one. Uncertainties related to COVID19 and its variants, a resistance to getting vaccinations that remains troublesome among the citizenry within segments of the world's population along with domestic, geopolitical risks tied to monetary and fiscal policies at home and elsewhere around the world remind us that "it's never easy".
All that considered, our experience (which traverses nearly four decades of economic- and market-related experience) suggests that in the end cooler heads, business, the consumer and central banks are likely to prevail and help usher in "the next new normal."
With supply chain disruptions, COVID-19 variant risk, stickier than expected inflation along with other uncertainties that challenge the present recovery's path toward a sustainable economic expansion the age old adage "progress not perfection" among current developments appears best suited for investors to focus on for now.
Kept in context of gains posted by stocks on a year to date basis and economic progress made thus far in context of the challenges that remain on the landscape, last week's pull-back in stocks with the benefit of hindsight a little further down the road may prove to have been another pause that refreshes rather than a reversal of fortune for the economy and stocks.
Time will tell.
Additional Market Insights