Oppenheimer
Celebrating 50 Episodes of Let's Talk Future
We are thrilled to announce the Let's Talk Future™ podcast reached a new milestone with its most recent release. The series now boasts a library of 50 episodes and we're excited to continue building on this momentum!
When we first launched Let's Talk Future™ in 2020, it provided a direct line of communication between Oppenheimer's thought leaders, clients, prospects, and remote employees; today, the series is reaching listeners across the globe. The series continues to evolve with each new episode exploring unique ways of thinking about topics such as consumer trends, market performance, ESG, healthcare, and technology.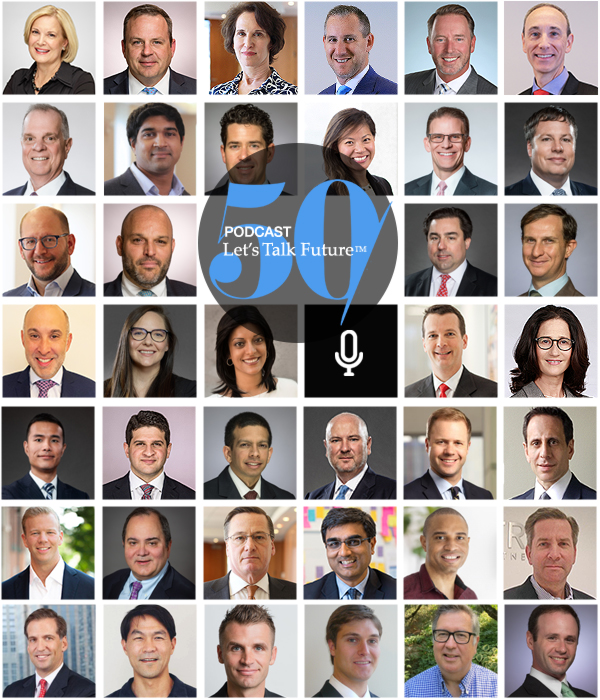 The success of Let's Talk Future™ would not be possible without the support from our dedicated listeners, compelling hosts, and insightful guests. We know podcast options are endless, and we thank you for making Let's Talk Future™ part of your podcast lineup.
Let's Talk Future™ celebrates a new milestone – 50 episodes!
In celebration of Episode 50, check out the top 10 most listened to episodes from the series: