Investment Banking
Life Sciences 2021 Year in Review
With Every Good Party, There Comes a Hangover
As we rounded the corner from 2020 and 2021, it was an exciting time for the life sciences sector. The rising tide was lifting all boats and capital was flowing into companies at an unprecedented rate. As the party raged on, the year was shaping up to be one for the record books. But, in February just as SARS-CoV-2 infection rates were rapidly dropping and the Biden administration was pointing out significant progress against the pandemic, life-sciences stocks took an abrupt about-face and began a downward trend that would stay for most of the year. By all measures, 2021 turned into a very challenging year for most public life sciences companies. As we close out the year approximately 29.9% of publicly traded companies in the sector were down more than 50%, with 9.4% down more than 75%. As of this newsletter, approximately 13.7% of companies are trading at or near cash levels, a strong indication that the small-caps in the sector are currently out of favor.
An interesting confluence of multiple trends brought us down the path to where we are now. In 2020, the COVID-19 pandemic brought a substantial sector rotation into the life sciences space as business operations in multiple other areas were adversely impacted along with a heightened acknowledgment of the key role the life science industry would play to help the world move beyond the pandemic. However, the market giveth and the market taketh away. As the end, or at least the manageability, of the pandemic appeared to be on the horizon, funds flowed back into many of the hardest hit areas at the expense of the life science sector. This funds flow included both institutional, and an ever-growing retail component as well.
Adding fuel to the fire were growing fears of a potentially very unfavorable changes to drug reimbursement that ultimately did not get ratified by Congress but may be a harbinger of things to come. In addition, inflation fears and geopolitical unrest led to a rotation of capital, away from riskier small-cap stocks to more stable and liquid large-cap stocks, a traditionally negative environment for life science companies. In addition, the bloom had come off the rose of those companies with announced COVID programs and investors are now taking a much more critical view of the potential failures of these companies and pricing in further downside.
At the same time, it was as if private companies were in a completely different world with unprecedented amounts of capital flowing into the group at ever-increasing valuations. This year, over 500 private companies in the sector received some sort of private stage funding, with total proceeds up approximately 40% over 2020, and nearly 3X the level in 2019. Increasing competition for private company capital may have been a sink for funds that would have otherwise been invested in the public markets. The combination of high valuations and the earlier stage of the companies when they went public lead to many receiving lackluster support once publicly traded. If all these factors weren't enough, towards the end of the year several sector-specific funds were suffering from poor performance and a combination of redemptions, a change to more conservative styles and tax-loss selling resulted in a broad sell-off.
So where do we go from here? We see multiple factors that will ultimately lead us out of the current life science malaise and back into a more normalized market. Despite the poor overall stock performances, the strong pace of capital raises over the last two years has left the industry with substantial funds to continue operations and generate the primary currency of the life-sciences market: data. As mentioned earlier, valuations in the small-cap and microcap spaces are now low with enterprise values at or near zero for many companies. Low valuations in the space combined with mid-cap and large-cap companies need to expand their pipelines leave the industry ripe for a wave of consolidation. Acquisitions have multiple benefits including a halo effect that lifts companies in similar spaces to the one acquired, and the generation of inadvertent cash which results when investors receive a windfall from an acquisition and need to redeploy the capital.
In the vein of everything old is new again, we believe that the public-private valuation inversion may lead to a new round of venture investing in public equites, or VIPEs, similar to that seen late in other life science market downturns. In addition, as we move deeper into 2022, we expect healthcare investors to reposition portfolios to reflect a higher risk tolerance often seen in the early months of the year. As the cycle progresses, we expect investors to take advantage of opportunities and we will see the reversal of the current downward trends.
We believe that investors will become more selective, focusing on individual stocks rather than baskets of names. We anticipate that this type of change will lead to a more rapid recovery for companies expecting meaningful clinical data versus earlier stage technology plays. Given the potential positives, we expect the capital markets to stay open for at least the first half of the year, but our crystal ball gets a bit murky in the back half of the year as we approach midterm elections, definitely a potential source of volatility.
While the broader market was strong, 2021 was a challenging year for public life science companies
Life sciences stocks added to their strong 2020 performance in January and February with the equal weight XBI biotech/life-sciences ETF up more than 20% during that time. Despite the strong start to the 2021, the remainder of the year turned out to be very volatile and challenging for the sector. The change in sentiment seemed to coincide with a perceived light at the end of the COVID tunnel many saw in the middle of the first quarter. However, by the end of the year, the XBI closed down approximately 20%, while the S&P was up nearly 30%.
The large cap group stood out as the most positive performer in 2021
Once again, 2021 was a year of have and have-nots. Small and micro-cap stocks dramatically underperformed the large caps as sector rotation, economic uncertainty and financing overhangs continued to hinder stock performance. Both small and microcap subgroups trended down post their February highs with the small caps closing up slightly after a very volatile year. One trend seen again during the year was that financings that were able to take off overhangs resulted frequently in strong stock price appreciation. Last year brought a very different trend for mid caps which have for the past few years been the stars of life science performance. The tremendous run up of companies in this category in 2020, especially those involved in COVID created some very lofty valuations. Many of these higher valued stocks also had substantial generalist ownership and were particularly hard-hit by the sector rotation out of life-sciences. One key factor that may have triggered the selloff seen in the September through November timeframe was a growing expectation of major negative changes to drug reimbursement. When these changes did not materialize by late November, the sector seemed to stabilize.
Med Device companies led the way, with many former high fliers left behind
The week performance of life sciences equities was broad based across most therapeutic spaces. The big winner for the year was a medical device space, while the infectious disease and diagnostic companies that benefited from the pandemic in 2020, did not fare nearly as well in 2021. The year also brought an end to the oncology areas multiyear winning streak as there were several high-profile negative data events. Big Pharma had yet another tepid performance during the year likely driven by fears of negative legislation and reimbursement.
Follow-on market remains open, but more selective
Over much of 2021, the public markets for life science companies remained open but not as wide as the unprecedented year that was 2020. The capital raising environment came in like a lion and out like a lamb, mirroring the performance of the broader life science public market. The frenetic pace of deals in the fourth quarter of 2020 and first quarter of 2021 gave way to a steady flow of deals until the selloff in the fourth quarter at which point the market slowed dramatically. While the median amount raised per deal stayed roughly the same between 2020 and 2021, the numbers of CMPO and marketed follow-ons dropped by 17% and 31% respectively year on year, albeit from the robust levels seen in 2020.
IPO market became more challenging as the year progressed
Fewer IPOs priced above the range in 2022
When it came to IPO pricings, 2021 was a good year, but as we will discuss below, that's where the fun ended for many. Most of last year's IPOs priced in the range, with 11% pricing above and 7% below. The median pre-money valuation was similar to that of last year at $435 million but the median amount raised fell by 23% year-over-year $125 million. The median pre-money valuations over the last two years represent historically very high numbers, and these lofty valuations may have led to poor subsequent performance.
Over the course of the year, 73(1) life sciences IPOs were priced and aftermarket performances were by and large very weak. In addition, the popularity of alternative public offerings (APOs) continued with 81 life science focus SPACS listed during the year, including the Oppenheimer sponsored OPY1 SPAC. (1) IPOs < $20 million were excluded.
Recent IPOs as an asset class had a rough year
Unlike last year, life sciences IPOs as an asset class traded below the broader life sciences market. As a group, the class of 2021 was down approximately 50% with the class of 2020 giving up most of their prior gains over the course of the year as well. The record-setting pre-money valuations combined with the earlier average stage of the IPO companies may have contributed to the challenging year.
Robust M&A environment despite the pandemic
The overall M&A trend from last year continued in 2021 as deal volume grew but the average deal size once again fell. If one excludes the Celgene mega buyout from 2019, the total deal volume fits into a nice growing trend starting in 2017. Our industry sources tell us that COVID continues to make it challenging to do the necessary due diligence for large deals, but the more manageable smaller deals are more amenable to a ZOOM environment. One issue we are watching closely what impact the FTC's late July rescinding of its 1995 policy statement on "Prior Approval and Prior Notice Provisions" that may have a chilling effect on M&A activity, specifically larger deals. We anticipate that large and mid-cap companies will continue to bolster their pipelines through acquisitions and the unprecedented capital raised by the industry along with low valuations of small- and micro-cap companies should help spark continued activity.
During 2021, we held a number of new and differentiated conferences that brought together industry-leading companies, investors and key opinion leaders in unique settings. Our planned 2022 conferences are listed below and we encourage you to contact your Oppenheimer representative if you are interested in attending any upcoming events.
2021 Upcoming Oppenheimer Healthcare Events:
January 20: Expert Call: Pulsed Field vs. Hybrid AF Ablation in AF Management
February 8-11: Vail Ski Event – Vail, CO
March 15-16: 32nd Annual Healthcare Conference - Virtual
May (date TBA): Annual MedTech, Tools & Diagnostics Summit – Location TBA
July 19-21: Montauk Biotech Conference – Montauk, NY
August 11: Napa Speedway Event – Napa, CA
November 3-4: Annual Fall Healthcare Summit – Miami, FL
Healthcare Group: 2021 Year in Review
Oppenheimer's Healthcare Banking Team Had a Record Year in 2021
Despite COVID-19 headwinds, Oppenheimer Healthcare continued its strong growth trajectory driven by great steps taken in our bookrun equity franchise
Bookrun deal volume increased 36% in 2021 and average bookrun deal size increased 46%
Selected Bookrun Transactions
Oppenheimer Healthcare's Consistent Growth
Leading Provider of Investment Banking Services to International Companies
Oppenheimer has continued to be one of the most active middle market banks on Wall Street for international companies accessing the U.S. market
2021 Oppenheimer Bookrun Healthcare Financings
Oppenheimer raised over $2.5B in 42 bookrun transactions in 2021
Additional 2021 Healthcare Financings
Oppenheimer was involved in an additional 25 financings raising over $3.7B in 2021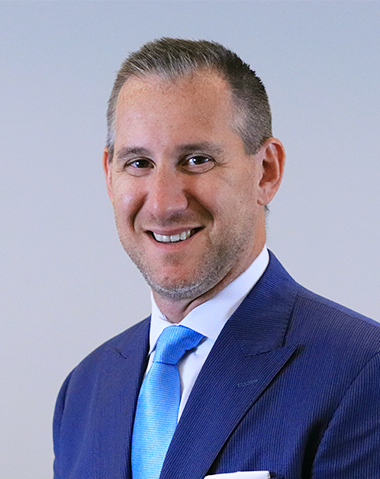 Name:
Michael A. Margolis, R.Ph.
Title:
Co-Head of Healthcare, Head of Healthcare Life Sciences
DISCLOSURE
This document is for discussion purposes only and does not constitute advice of any kind, including tax, accounting, legal or regulatory advice, and Oppenheimer & co. Inc. Is not and does not hold itself out to be an advisor as to tax, accounting, legal or regulatory matters.
The information contained herein was obtained from public sources and was relied upon by Oppenheimer & co. Inc. Without assuming responsibility for independent verification as to the accuracy or completeness of such information. No representation or warranty, express or implied, is made as to the accuracy or completeness of such information and nothing contained herein is, or shall be relied upon as, a representation or warranty, whether as to the past or the future.
Oppenheimer & co. Inc. assumes no obligation to update or otherwise revise these materials.
Oppenheimer & co. Inc.'s research department is required to be independent from its investment banking department, and its research analysts may hold and make statements or investment recommendations that differ from the views of its investment bankers. Further, pursuant to applicable law, Oppenheimer & co. Inc. Is (among other things) precluded from offering favorable research, a specific rating or a specific price target, or threaten to change research, a rating or a price target, as consideration or inducement for the receipt of business or compensation.
Oppenheimer & co. Inc. Transacts business on all principal exchanges and member SIPC 3403382.1