Wealth Management
The Golden Years
Joel, 55, and his wife Morgan, 51, have been married for 20 years. They have always been very focused on their careers, but hope to retire when Joel turns 65. Their lifelong dream was to travel while they were still young and in good health, so retiring early was very important to them. To ensure they can turn their lifelong dream into a reality, they have been building their retirement nest egg, especially over the past few years. They hope to spend two years traveling, and when they return, maintain the life style they had always envisioned for their retirement.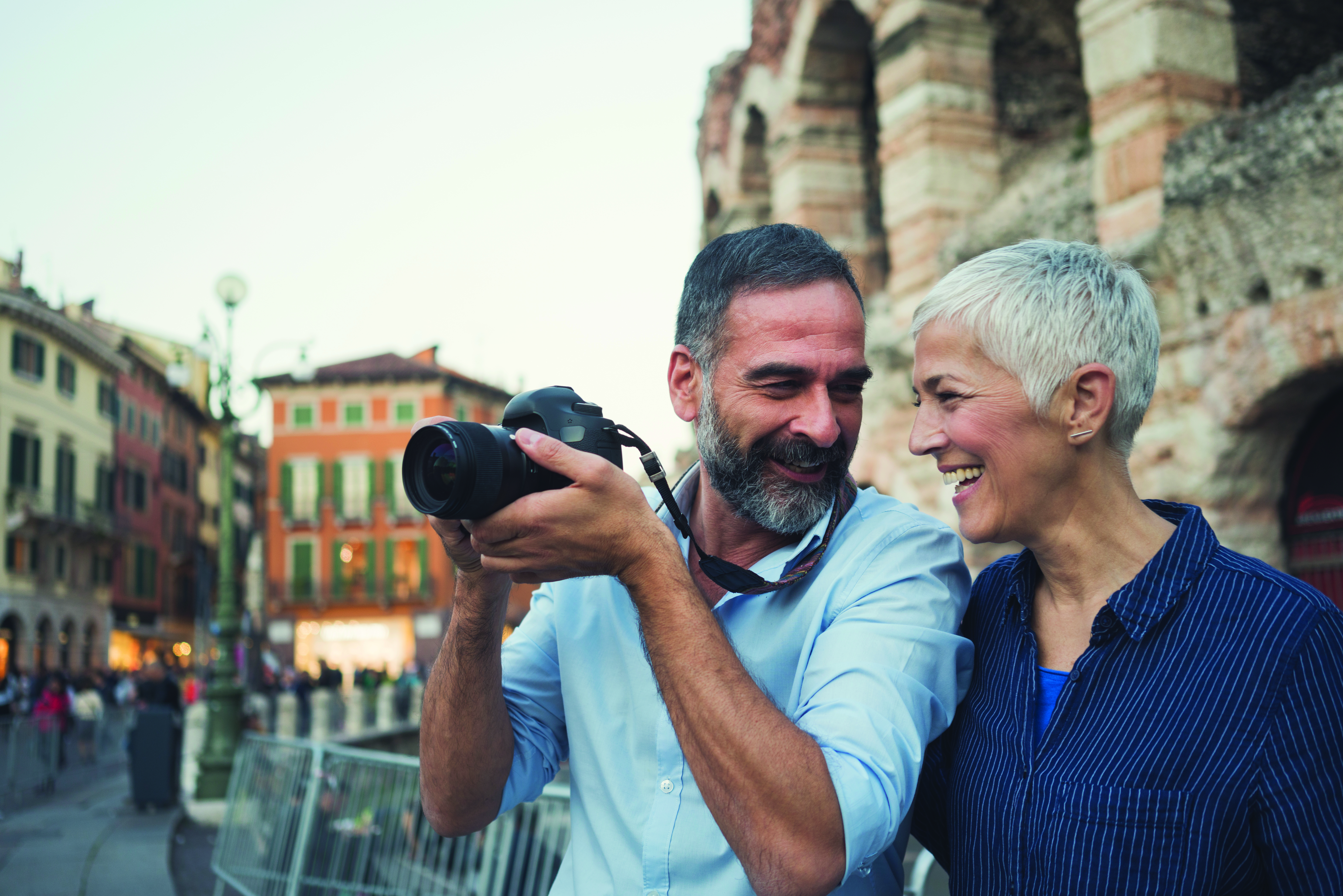 Most of their investments were in the open market, and Joel felt that while they are still young, they should take advantage of the growth they have been experiencing thus far. This has allowed Joel and Morgan's savings to increase over the years as they approached retirement. Between their savings and the Social Security payments they will receive, they are on a trajectory to be able to spend the rest of their lives how they have always planned.
Ten years later, as both Joel and Morgan had hoped, they retire and begin their journey traveling the world. They sold their home so they were no longer tied down to one location, and excited for this new chapter of their lives, they booked their first flights to Europe. While in Europe (3 months into retirement), the stock market crashed. This market lasted several months – whiping out a large portion of their hard earned retirement savings. They decided it would be best to put their travel on hold since their monthly income had now significantly decreased.
Joel and Morgan returned home to the states where Joel began looking for part-time work to help recoup some of the losses they had experienced. Joel ends up working at a car dealership a few days a week, which helps, however he did not plan on working again at that age. The market eventually turned around, and they were able to rebuild most of their retirement savings, but were very disappointed that they couldn't uphold their lifelong dream they had been saving for, for so long.
If Joel and Morgan had invested a portion of their assets into an annuity, they might not have had to disrupt their travels to return to work. Annuities offer flexibility and an array of benefits including lifetime income. They also provide principle protection, ensuring the assets you set aside for retirement will be there when you need them.
DISCLOSURE
© 2022 Oppenheimer & Co. Inc. Transacts Business on All Principal
Exchanges and Member SIPC. All rights reserved. 4908855.1