Asset Management
Market Strategy 6/21/2022
Life Without "Free Money"
It's not the end of the world despite markets that have "lost their lunch"
Key Takeaways
In this holiday-abridged week investors are likely to focus on clues as to whether or not the markets have already hit bottom.
As of last Friday the energy sector of the S&P 500 had declined 20.44% (into bear market territory) from its recent high for the year on June 8. The price of West Texas Intermediate oil in the same period fell just 10.28%—or just half that much.
Last week's economic data showed a surprise slowing in both retail sales and the leading economic index, suggesting that US economic growth may already be cooling.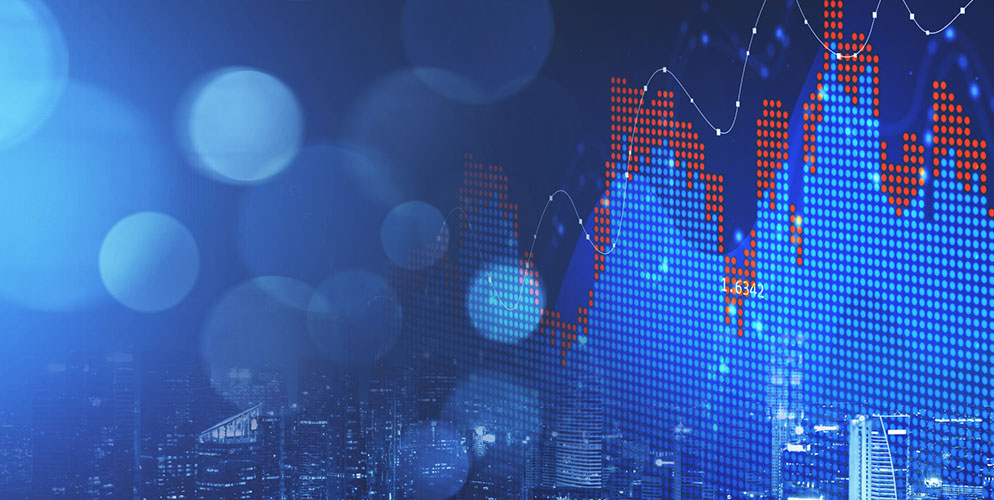 At the core of the markets' recent turbulence may be a generation gap between those who have never experienced inflation in their lives up to now (lucky them) and older adults (like some of us) who came of age through the 1970s, 80s and 90s. The latter came to know from living through it that higher inflation actually does not always deter stock prices from moving higher; nor does it necessarily curtail profitability, revenue growth or even innovation at the corporate level. The US economy even experienced a rise in the standard of living during periods of inflation due largely to advances in technology, health care and responsibly-deployed social safety nets.
Perhaps we have gotten spoiled in nearly 40 years of relatively low interest rates. Those rates were driven down by secular trends of technology and globalization that are deeply embedded in the global economy (in the lives of both business and consumers) and are inherently deflationary (offering offsets to inflation). In our view, these remain in place even as supply chain dysfunction persists and is aggravated by zero-COVID tolerance policy in China and the Russian incursion into Ukraine.
"Buy low and sell high" is an old adage hard to practice in up markets and even harder to practice in down markets.
Economic rescue efforts from the Great Financial Crisis and the Great Pandemic introduced the concept of extreme accommodation by the Federal Reserve and eventually what we coined "free money" that came in part from central bank activity but more so from fiscal stimulus delivered by politicians which contributed eventually to the overstimulation of the US economy resulting in the CRI (current resurgence of inflation).
Be Careful What You Wish For
We can recall a time when 4% inflation (believe it or not) was the Federal Reserve's goal for the US some 30- plus years ago. Inflation had been much higher than compared to where it is now (US inflation peaked at 14.8% in March of 1980).
Will Irony Ever Cease?
Jumping ahead to the most recent decade we can remember when market observers bemoaned the fact that we were burdened with low growth in part because of low inflation that had fallen to around 2%. Hard to believe it but not that long ago there was a longing for inflation of around 3-4% after falling and sticking around 2% for much of the last decade (nowhere near the current nasty levels reflected in recent readings of stateside CPI and PPI of 8.6% and 11.2%, respectively).
From our perch on the market radar screen the cost of free money, the under production of oil stateside along with the high cost of political largesse in fiscal policy that overstated the scale of rescue administered to the economy at the peak of the COVID crisis through recently have now come home to roost in the form of untenable levels of inflation.
The bad news is that inflation is higher and stickier than expected. The good news is that the Federal Reserve and other central banks around the world have recently taken to raising policy rates and addressing the situation.
The fact that the US Federal Reserve and some other Central Banks including the ECB and BOE may have been somewhat "behind the curve" in adjusting policy is not anything as bad as if they'd chosen to ignore it or delayed addressing it for a long period of time as central banks in the 1960s, '70s, '80s and even into the early 90s.
Like any serious illness, the sooner untoward levels of inflation are dealt with the better the likely result in putting it in check.
The high inflation of the 70s and early 1980s that had been allowed to flourish and spread across the globe for decades was what in our view forced the hand of Paul Volker to act with draconian measures in monetary policy to stem its further spread when he assumed the chairmanship of the Federal Reserve in 1978.
This time around may very well be different as the Fed has pivoted in relative short order (since Q4 2021) from a policy that proved lax in addressing the current inflation and now has begun to take the issue to task. Ironically the markets, which had complained loudly that the Fed was in denial about inflation (fallen behind the curve), now gets overly anxious as the central bank and others take forceful actions to tame inflation.
Our Goal is Beyond
Our expectations are that market volatility will likely persist near term until the actions taken by the Federal Reserve thus far (in April the Fed raised 25 bp, in May by 50 bp, and in June by 75bp) and the actions it takes going forward have had time to work through the system.
In such an environment we expect patience, prudent diversification and right-sized investor expectations to be rewarded. Volatility that is likely to persist in the interim should present opportunities to traders and longer-term investors with the latter benefiting from "babies that get thrown out with the bath water" (stocks of great companies that get sold off in days of turmoil and negative projection).
Old Adage to Ponder
"Buy low and sell high" is an old adage hard to practice in up markets and even harder to practice in down markets. Successful investing of any kind we believe requires "a steady hand" and emotions that are kept well in check.
In this holiday-abridged week investors are likely to focus on clues as to whether or not the markets have already hit bottom. In our experience over the last 39 years dealing with the markets there never is an "all clear" signal of when to invest. Identifying the bottom (as well as the top) is always easiest to find in hindsight. This time appears no different.
OTHER DISCLOSURES
Strategist Certification - The author certifies that this investment strategy report accurately states his/her personal views about the subject securities, which are reflected in the substance of this investment report. The author certifies that no part of his/her compensation was, is, or will be directly or indirectly related to the specific recommendations or views contained in this investment strategy report.
The strategy provided in this report is provided by Oppenheimer Asset Management Inc., ("OAM") a registered investment adviser affiliate of Oppenheimer & Co. Inc. ("OPCO"). It reflects analysis of fundamental, macroeconomic and quantitative data to provide investment analysis with respect to U.S. securities markets. The overview in this report is provided for informational purposes and does not constitute an offer to sell, a solicitation to buy, or a recommendation for any security or investment advisory services. The report is not intended to provide personal investment advice. The investments discussed in this report may not be suitable for all investors. Investors should use the analysis provided by this report as one input into formulating an investment opinion and should consult with their Financial Advisor. Additional inputs should include, but are not limited to, the review of other strategy reports generated by OAM, its affiliates, and looking at alternate analyses. Securities and other financial instruments that may be discussed in this report or recommended or sold by OPCO or OAM are not insured by the Federal Deposit Insurance Corporation and are not deposits or obligations of any insured depository institution. Investments involve numerous risks including market risk, counterparty default risk and liquidity risk. Securities and other financial investments at times may be difficult to value or sell. The value of financial instruments may fluctuate, and investors may lose their entire principal investment.
Strategist Certification - The author certifies that this strategy report accurately states his/her personal views about the subject matter reflected in the substance of this report. The author certifies that no part of his/her compensation was, is, or will be directly or indirectly related to the specific recommendations or views contained in this strategy report.
Potential Conflicts of Interest: Strategic analysts employed by OAM are compensated from revenues generated by the firm. The strategists authoring this piece also contribute to an OAM managed portfolio product that relies on and trades on the information contained herein. The managed portfolio strategy trades frequently, both ahead of and after the publication of this report. OAM generally prohibits any analyst and any member of his or her household from executing trades in the securities of a company that such analyst covers. Additionally, OAM generally prohibits any analyst from serving as an officer, director or advisory board member of a company that such analyst covers. In addition to 1% (or more) ownership positions in covered companies that are required to be specifically disclosed in this report, OPCO may have a long positon of less than 1% or a short position or deals as principal in the securities discussed herein, related securities or in options, futures or other derivative instruments based thereon and makes a market in the securities discussed herein. Recipients of this report are advised that any or all of the foregoing arrangements, as well as more specific disclosures set forth below, may at times give rise to potential conflicts of interest.
Third Party Research Disclosure OAM has a research sharing agreement with OPCO pursuant to which OPCO provides OAM Strategy thought pieces to its institutional and retail customers. OPCO does not guarantee that the information in OAM Strategy reports is accurate, complete or timely, nor does OPCO make any warranties with regard to the strategy product or the results obtained from its use. OPCO has no control over or input with respect to opinions found in OAM strategy pieces. OAM is a registered investment adviser affiliate of OPCO.
This report is issued and approved by Oppenheimer & Co. Inc., a member of all Principal Exchanges, and SIPC. This report is distributed by Oppenheimer & Co. Inc., for informational purposes only, to its institutional and retail investor clients. This report does not constitute an offer or solicitation to buy or sell any securities discussed herein in any jurisdiction where such offer or solicitation would be prohibited. The securities mentioned in this report may not be suitable for all types of investors. This report does not take into account the investment objectives, financial situation or specific needs of any particular client of Oppenheimer & Co. Inc. Recipients should consider this report as only a single factor in making an investment decision and should not rely solely on investment recommendations contained herein, if any, as a substitution for the exercise of independent judgment of the merits and risks of investments. The strategist writing this report is not a person or company with actual, implied or apparent authority to act on behalf of any issuer mentioned in the report. Before making an investment decision with respect to any security discussed in this report, the recipient should consider whether such investment is appropriate given the recipient's particular investment needs, objectives and financial circumstances. We recommend that investors independently evaluate particular investments and strategies, and encourage investors to seek the advice of a financial advisor. Oppenheimer & Co. Inc. will not treat non-client recipients as its clients solely by virtue of their receiving this report. Past performance is not a guarantee of future results, and no representation or warranty, express or implied, is made regarding future performance of any security mentioned in this report. The price of the securities mentioned in this report and the income they produce may fluctuate and/or be adversely affected by exchange rates, and investors may realize losses on investments in such securities, including the loss of investment principal.
Oppenheimer & Co. Inc. accepts no liability for any loss arising from the use of information contained in this report. All information, opinions and statistical data contained in this report were obtained or derived from public sources believed to be reliable, but Oppenheimer & Co. Inc. does not represent that any such information, opinion or statistical data is accurate or complete and they should not be relied upon as such. All estimates and opinions expressed herein constitute judgments as of the date of this report and are subject to change without notice. Nothing in this report constitutes legal, accounting or tax advice. Since the levels and bases of taxation can change, any reference in this report to the impact of taxation.
Investment Strategy should not be construed as offering tax advice on the tax consequences of investments. As with any investment having potential tax implications, clients should consult with their own independent tax adviser.

This report may provide addresses of, or contain hyperlinks to, Internet web sites. Oppenheimer & Co. Inc. has not reviewed the linked Internet web site of any third party and takes no responsibility for the contents thereof. Each such address or hyperlink is provided solely for the recipient's convenience and information, and the content of linked third party web sites is not in any way incorporated into this document. Recipients who choose to access such third-party web sites or follow such hyperlinks do so at their own risk. The S&P 500 Index is an unmanaged value-weighted index of 500 common stocks that is generally considered representative of the U.S. stock market. The S&P 500 index figures do not reflect any fees, expenses or taxes. This research is distributed in the UK and elsewhere throughout Europe, as third party research by Oppenheimer Europe Ltd, which is authorized and regulated by the Financial Conduct Authority (FCA). This research is for information purposes only and is not to be construed as a solicitation or an offer to purchase or sell investments or related financial instruments. This report is for distribution only to persons who are eligible counterparties or professional clients and is exempt from the general restrictions in section 21 of the Financial Services and Markets Act 2000 on the communication of invitations or inducements to engage in investment activity on the grounds that it is being distributed in the UK only to persons of a kind described in Article 19(5) (Investment Professionals) and 49(2) High Net Worth companies, unincorporated associations etc.) of the Financial Services and Markets Act 2000 (Financial Promotion) Order 2005 (as amended). It is not intended to be distributed or passed on, directly or indirectly, to any other class of persons. In particular, this material is not for distribution to, and should not be relied upon by, retail clients, as defined under the rules of the FCA. Neither the FCA's protection rules nor compensation scheme may be applied. This report or any portion hereof may not be reprinted, sold, or redistributed without the written consent of Oppenheimer & Co. Inc. Copyright © Oppenheimer & Co. Inc. 2022.