San Francisco
San Francisco, CA
SPECIALTIES
Estate Planning
Financial Planning
Investment Solutions
Retirement Planning
Trust Services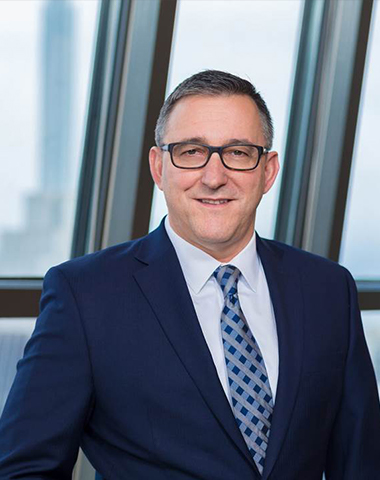 Branch manager
John F. Wade
BRANCH MANAGER, MANAGING DIRECTOR-INVESTMENTS
john.wade@opco.com
About The Branch
The Oppenheimer San Francisco Private Client offices are located in the heart of the city's vibrant financial district and are home to a growing group of dynamic retail Financial Advisors. Combining a local presence and Silicon Valley with the national framework of a recognized Wall Street boutique, we are able to deliver the integrated strategies and expertise today's individuals and institutions need today.

Oppenheimer's team of nationally recognized equity research analysts, investment bankers, institutional equity and bond traders and asset management teams – all located here in San Francisco - work collaboratively to deliver the best service and strategies to our clients.

At Oppenheimer, the "good old days" are happening right now. We are providing our clients and Financial Advisors with a wide range of resources and support to grow and develop their business.

If you would like to learn more about Oppenheimer & Co. Inc. and opportunities with the San Francisco office, call John Wade on his private line at 415-438-3065, or email him at John.Wade@opco.com. All inquiries will be handled with the strictest level of confidence.
Our Story in Numbers
*Stats as of December 31, 2018
$80.1

Billion Client Assets under Administration

92

Branch Offices across the United States
Let's Talk Future
Are you a financial professional interested in joining our office? If there's one thing we're great at, it's working with new and existing professionals to help them grow their practices. Financial Advisors who bring their talents to Oppenheimer join something truly special. They become part of an organization that prides itself on a culture of access – to resources, to people, and ideas. And they pride themselves on being a part of helping their clients feel more confident about their financial futures, as well as helping business leaders implement new and innovative strategies and helping their communities succeed.
Read More