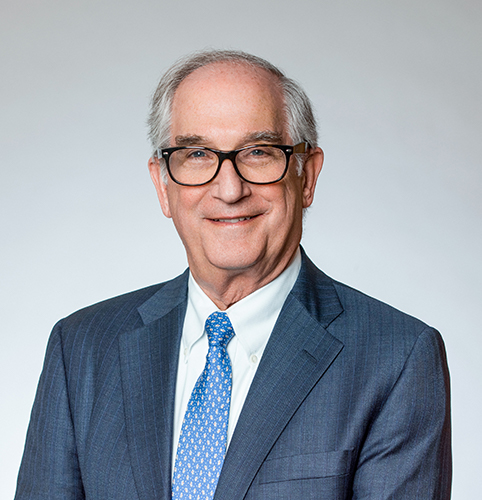 Name:
Albert Lowenthal
Title:
CEO & Chairman
The Management Committee is the leadership team of Oppenheimer & Co. Inc. (Oppenheimer). Each member is charged with ensuring that employees deliver on the promise of helping Oppenheimer clients and business functions succeed. They also are responsible for setting and executing organizational strategy, as well as implementing and enforcing Firm-wide policies. The Management Committee guides Oppenheimer with strong ethics, governance, and risk management practices that are an integral part of the Firm and how it operates.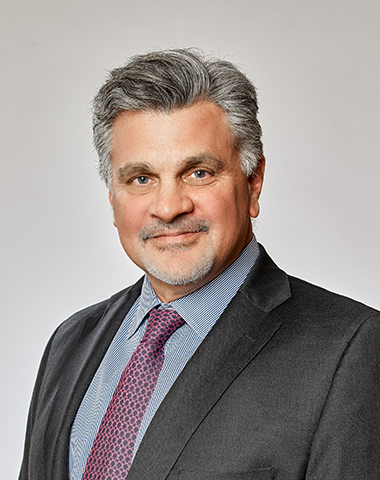 Name:
Peter Albano
Title:
Senior Managing Director, Global Head of Fixed Income
Peter has expanded the Firm's Taxable Fixed Income franchise to better serve Oppenheimer's institutional clients with expanded fixed income expertise, geographic reach, and intellectual capital. Under Peter's leadership, Oppenheimer continues to focus on delivering customer-driven solutions to a diverse client base who require expertise in all fixed income capabilities, including Global Credit, Rates, and Structured Products. Peter joined Oppenheimer in 2013. Previously, he was responsible for heading the U.S. institutional client relationship management teams for BNP Paribas and Royal Bank of Scotland. Prior to that, he worked at Bear Stearns where he held strategic management roles within fixed income sales and trading. Peter earned his BA from St. John's University.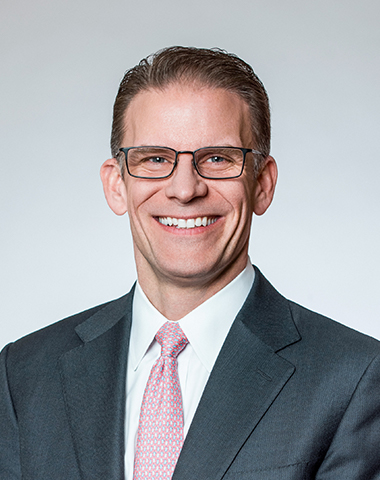 Name:
Ed Harrington
Title:
Executive Vice President, Private Client Division
Ed Harrington is the Executive Vice President of the Private Client Division at Oppenheimer & Co. Inc. Ed is responsible for the strategic management and growth of the Firm's Financial Advisor and branch network. He brings together resources that enable Financial Advisors to deliver valued investment advice and comprehensive wealth management to a variety of clients, including families and high-net-worth individuals, foundations and endowments, pensions, charities, and corporate executive services for all businesses.
Ed has spent 25 years with Oppenheimer, excelling in product development, sponsor engagement, operations and product marketing. In his most recent role as Managing Director, Head of Sales & Marketing for Oppenheimer Asset Management Inc., he built a sales and marketing team that delivers an end-to-end capability including 12 investment platforms, new product capabilities across all asset classes, sales enablement activities and field support. He led successful investment management distribution efforts across 92 U.S. retail locations and 1,100 advisors and played an important collaborative role in the launch of the Firm's Private Market Opportunity Platform, which delivers private investment vehicles to qualified investors.
Ed received his Bachelor of Science from the University of Scranton and has earned his Certified Investment Management Analyst designation. In his free time, Ed can be found taking on challenging trails on his mountain bike and spending time with his family, including coaching his children's youth sport programs.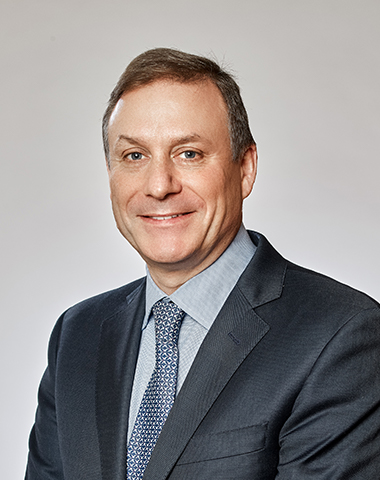 Name:
John Hellier
Title:
Senior Managing Director, Equities
John began his career in 1985, working on the Far East Desk for James Capel & Company, a UK based broker now part of the HSBC franchise. He joined Oppenheimer in 1989, initially as a proprietary trader focused on derivative arbitrage and later was named head of a newly formed International Trading desk, running that business from 1992 to 1997. Following Oppenheimer's acquisition by CIBC in 1997, he transitioned to a role as Business Manager for the combined Firms' U.S. Equity division, helping to coordinate the merger and to develop strategies for growth, eventually being named CAO for Equities in 2002. Following the Fahnstock acquisition of CIBC's retail business and the Oppenheimer brand name in 2003, John joined the new firm as Senior Managing Director and Head of Equities, the position he currently holds. John is a member of the Firm's Management Committee, Co-Chair of International Committee, Co-Chair of New Product Committee, Member of Risk Management Committee. He is a graduate of Hamilton College.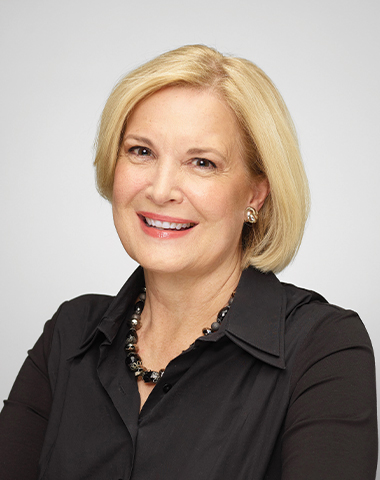 Name:
Joan Khoury
Title:
Managing Director, Chief Marketing Officer
Joan joined Oppenheimer in 2015 bringing deep experience leading and developing marketing teams in the retail, wealth and institutional segments. She previously was CMO for LPL Financial, where she developed the company's marketing and brand strategy. Prior to that, she served as Head of Marketing for Merrill Lynch Wealth Management, where she refined and repositioned the Firm's wealth management business. Her earlier roles include Global Head of Marketing, Wachovia Evergreen Investments and Group Head of Global Marketing at Bank of New York Mellon. She began her professional career managing marketing communications for United Way of Macon, Georgia. Joan earned a BA in Business Administration from Wesleyan College. She is a member of the Women's Forum of New York, which is a network of leaders in the professions, arts, and business.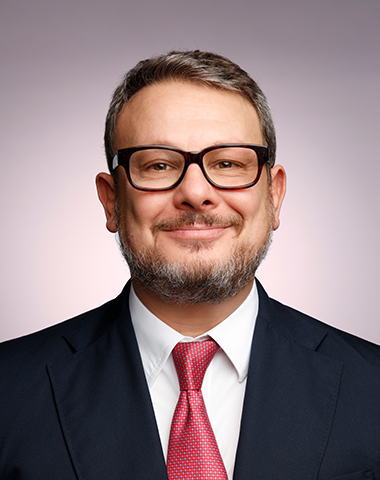 Name:
Max Lami
Title:
Chief Executive Officer & Head of Investment Banking, EMEA
Max joined the Firm in 2009 and brings over 20 years of experience in the financial services industry. He utilizes his experience to assist the Management and Global Equity Executive Committees with guiding Oppenheimer's overarching strategies and business priorities. He also oversees the strategic positioning of the Firm's international business as the Chairman of the EMEA Financial Transaction Advisory, European Executive, and International Business Development Committees. Max started his career at Bear Stearns International where he was appointed as a Managing Director Principle. He then joined the equities division of Goldman Sachs International where he ran the U.S. product distribution and was a member of the Equities Management Committee. He later became a partner at MLM Capital, a London based professional services firm that worked in partnership with Oliver Wyman, consulting to retail mid-cap banking groups. Max graduated from the University of Florence with a BA/MA in Economics and a focus on Game Theory applied to Public Finance.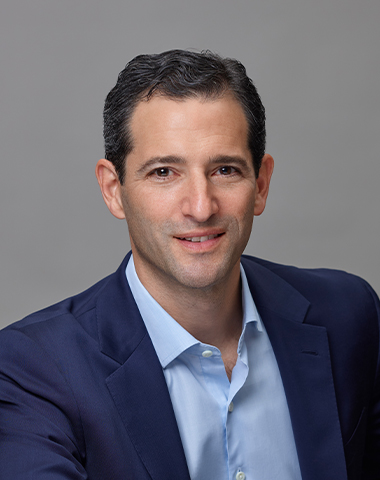 Name:
Robert Lowenthal
Title:
President, Oppenheimer Holdings Inc. and Oppenheimer & Co. Inc
Head of U.S. Investment Banking & Chair, Management Committee
Rob is President of Oppenheimer Holdings Inc. as well as the firm's broker-dealer Oppenheimer & Co. Inc. He has been a member of the firm's Board of Directors since May 2013 and provides strategic, financial reporting, enterprise, and operational risk management perspectives given his longstanding experience and direct connection to the businesses. Rob chairs the Executive Management Committee and Co-Chairs the Risk Management Committee, where he drives the firm's agenda for growth, balanced with operational and financial risk. In addition, he serves as Head of Investment Banking, where he leads the division responsible for delivering capital raising and advisory services to privately-held and publicly-traded companies, investment funds, and government entities. Rob joined the firm in 1999, and subsequently became Head of the Taxable Fixed Income business in 2007, and in 2012 assumed responsibility for all Global Fixed Income capabilities, including oversight of the Public Finance and Municipal Sales and Trading departments. Rob received his BSBA from Washington University in St. Louis and his MBA from Columbia Business School.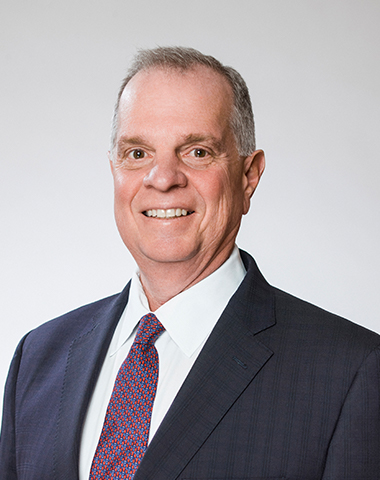 Name:
Bryan McKigney
Title:
President, Oppenheimer Asset Management
Before Bryan joined Oppenheimer in 2003, he was employed by the Chase Manhattan Bank (1981- 1993) and the Canadian Imperial Bank of Commerce (1993- 2003). During his tenure at CIBC, Bryan was a Managing Director in the Capital Markets Derivative Products Division. In 1999, he joined CIBC's Asset Management Division as its head of Administration. In 1999, Bryan was asked to join the Boards of Advantage Advisers India Fund (NYSE), Mexico Equity and Income Fund (NYSE) and the Asia Tigers (NYSE) closed end funds. Within Oppenheimer, he serves as Chair of the OAM Operating Committee, as a Board member of Oppenheimer Trust Company of Delaware (OTCDE) and is also a member of the Firm's Management, Brokerage, Credit, New Product and Risk Committees. In addition, Bryan serves as Chairman of the registered Advantage Advisers Xanthus Fund LLC. He earned a BA in Economics from the State University of New York at Albany in 1980.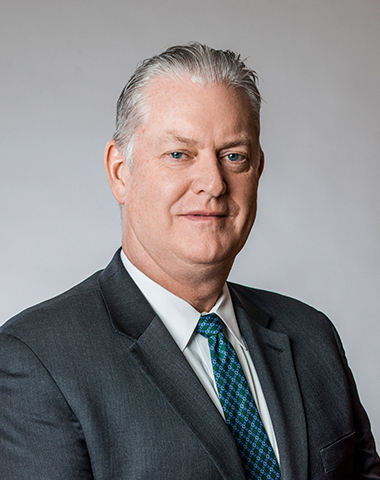 Name:
Dennis McNamara
Title:
Executive Vice President, General Counsel
Dennis is the Corporate Secretary of Oppenheimer Holdings Inc., the ultimate holding company of Oppenheimer and its affiliates that is traded on the New York Stock Exchange under the symbol OPY. He is also a member of the Board of Directors of Oppenheimer Asset Management, Oppenheimer Europe, Oppenheimer Investments Asia Limited, Oppenheimer Israel Limited, and OppenheimerCooperative U.A. Prior to joining Oppenheimer Dennis was Corporate General Counsel for Josephthal & Co. Inc., a full service broker dealer and investment banking firm. He also served as Executive Vice President and General Counsel of Plaid Holdings Corp., a company engaged in mergers and acquisitions. Prior to that, Dennis was associated with the law firm of Shea & Gould as a member of the Corporate and Securities Department. Dennis is a graduate of Cornell University and the University of Texas at Austin School of Law where he received a BS in 1983 and a JD in 1987, respectively.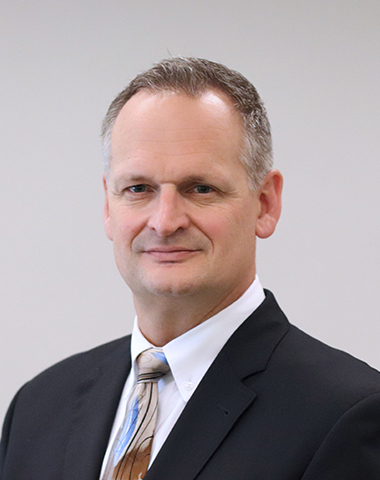 Name:
Leon Molokie
Title:
Executive Vice President, Chief Operations Officer
Leon began his career in the financial services industry in 1986 and has been with Oppenheimer since 1987. He was appointed Executive Vice President and Chief Operations Officer in April 2020, with overall responsibility for home office Operations. He serves as a member of the Oppenheimer Management Committee, and several others, including: Risk Management, New Products, and Surveillance Oversight.
Leon's hands-on style and experience over three decades with the Firm give him significant insight into multiple technology platforms and the needs of management. He brings maximum operational efficiencies to the functions of the Firm, and understands and adapts to the challenges of an ever changing industry.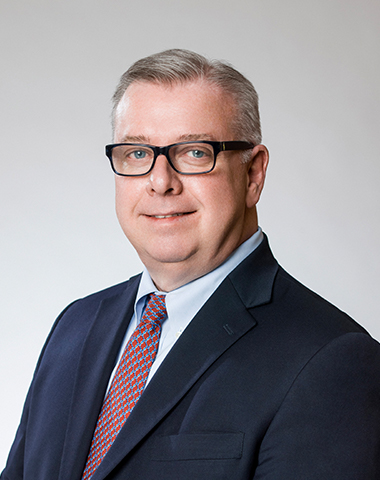 Name:
Thomas Riordan
Title:
Senior Managing Director, Chief Information Officer
Thomas is responsible for managing Oppenheimer's Information Technology department, specifically internal application development, infrastructure, cybersecurity, and the evaluation and implementation of new technology products. He also serves as a Member of Oppenheimer's Management Committee, the Risk Management Committee, the Cybersecurity Committee, the New Product Committee, and as the chair of the Firm's Business Continuity Planning Committee. Thomas has extensive experience in the financial services industry, especially in the areas of operations and clearing, capital markets, and information technology. He has served Oppenheimer in both line and technology roles. In 2008, he was named Managing Director and Chief Information Officer, a role he had previously held when he worked at CIBC World Markets.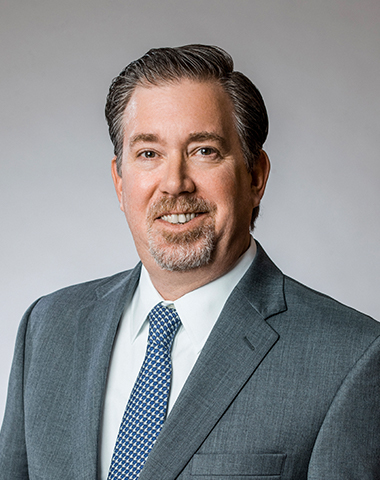 Name:
Douglas Siegel
Title:
Managing Director, Chief Compliance Officer
As CCO, Doug sets the Compliance strategy and manages the Firm's regulatory and reputational risk. He serves as a member of Oppenheimer's Management, Risk Management, New Product, Surveillance Oversight, and Regulatory Review Committees. Mr. Siegel joined the Firm in February, 2016. Prior to joining Oppenheimer, he spent 17 years at UBS, most recently as Managing Director and Chief Compliance Officer for UBS Wealth Management Americas for six years. Prior to UBS, he spent 13 years at Smith Barney and predecessors in various compliance roles. He is a frequent speaker at SIFMA, FINRA, and SEC events. Doug graduated from Syracuse University with a BS in Finance.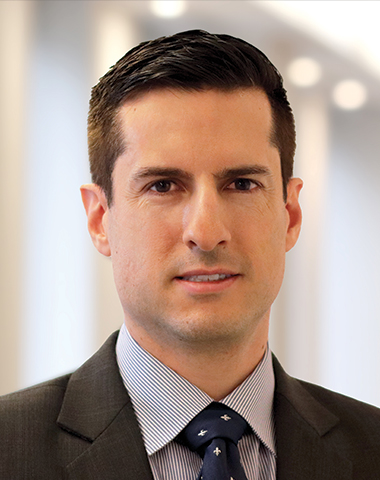 Name:
Brad Watkins
Title:
Executive Vice President, Chief Financial Officer
As Chief Financial Officer, Brad manages all aspects of Oppenheimer's financial operations and directs the firm's long-term budgetary planning and cost management to ensure alignment with strategic growth plans. Prior to joining Oppenheimer, Brad spent approximately nineteen years at KPMG, where he launched and grew his career. While at KPMG, he served a variety of clients including a large, multinational financial institution, as well as both clearing and introducing broker-dealers. Brad's expertise in providing audit services to the country's largest financial services organizations ensures that we, as a firm, will focus on the quality and efficiency of our operating model to drive growth in an evolving business and market landscape.