At Oppenheimer, our most valuable asset is our people. Employees are the foundation that defines who we are, and allows us to thrive in a dynamic environment. That is why we support the growth of our employees at every stage of their careers. As a Firm, we are focused on keeping each employee ahead of evolving trends, legislation, and technology; and we provide access to vast resources and guidance from experienced professionals.
The result is that whether employees have a client-facing role, or if they work to support those efforts, they know their contributions matter. We pride ourselves on every contribution we make, as well as on our close-knit culture, employee-centric focus, collaborative environment, and commitment to integrity.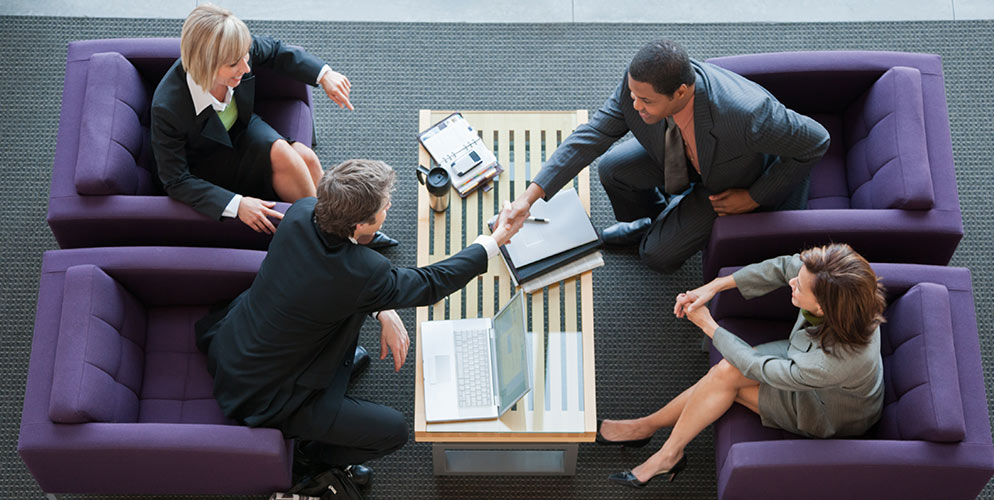 Be a Part of Something Bigger
Oppenheimer is more than just another financial services firm. By joining Oppenheimer, you'll be a part of a team of professionals who guide individuals, professionals, and organizations toward making important financial decisions – whether that means helping a family plan for their children's college funds, or empowering business or community leaders to access the resources they need to launch their next big ideas. The possibilities to achieve at Oppenheimer are limitless.
Industry Recognition
Each year, Oppenheimer employees are recognized in several categories for their experience, outstanding leadership, and for being the best in the industry. We are proud of these awards that acknowledge our strong commitment, dedication, and experience in the financial profession. Each of the awards listed is a testament to the many Oppenheimer people who continually provide their professionalism, knowledge, and exemplary service to families, institutions, and corporations.
Our awards include:
Forbes/R.J. Shook's: "Top Wealth Advisors", "America's Top Next-Generation Wealth Advisors", and "Best-in-State Wealth Advisors"
Financial Times: "401 Top Retirement Advisers"
OnWallStreet: "The Top Branch Managers" and "Top 25 Regional Advisors Under 40"
The Technical Analyst – Finalist and Winner of "Best Bank for Equity Research"
Tip Ranks: "Top Analyst Awards"
Long Island Business News: "Business and Finance Award"
401(k) Specialist: "Top Advisor by Participant Outcomes (TAPO)"
Learn more about the Awards Criteria.