Targeting growth within the energy sector.
From oil and gas exploration and discovery, all the way through to household electric consumption, Oppenheimer's Energy Investment Banking Group pinpoints key areas of growth opportunity within the vast energy sector.
Our professionals have significant experience and long-standing relationships in the industry. We leverage Oppenheimer's visible brand and global footprint, sizeable debt & equity capital markets platform, distinguished high net worth retail distribution channel, and dedicated technical expertise to deliver value-added advisory and financing solutions to our clients.
We are dedicated to maximizing value for our clients within the following energy sub-sectors:
Oil and Gas Exploration and Production
Midstream Oil and Gas
Downstream / Refining
Energy Services
Equipment Manufacturing
Renewable Fuels / Alternative Energy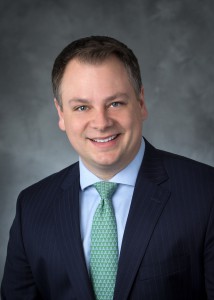 Name:
Alex Somers
Title:
Managing Director
Summit for Emerging Biotechnology

April 2021
$155,307,286
Energy
Exchange Offer and Rights Offering
Exclusive Financial Advisor and Sole Dealer Manager
See All Transactions