Relationship Summary & Regulation Best Interest
The financial professionals at Oppenheimer & Co. Inc. are here to build a relationship with you, and to help you achieve your financial aspirations. The long-lasting relationships we build start with informed decisions. Therefore, we are providing you with documentation that includes important information and disclosures about the types of relationships you can have with your Oppenheimer financial professional, and provides transparency about potential conflicts of interest connected with our recommendations and services.
For more than 130 years, we have provided our clients with customized solutions in ways that set us apart. We are proud of our reputation as a Firm that serves individuals, families, corporate executives, foundations and endowments, charities, pension plans, businesses, and institutions.
Form CRS & Disclosure Documents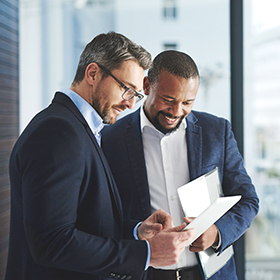 Oppenheimer
Regulation Best Interest Disclosures