Private Client Wealth Management Services
"It's not just about the dollars; it's about the dreams attached to the dollars."
Today, individuals and families face an abundance of financial and economic concerns. The once simple task of managing income, expenses, and investments has been made more difficult by continuous changes in the financial markets, legislation, and the daunting array of investment vehicles and services that are available.
At nearly every stage of life, finances are managed by balancing today's needs with an understanding that there will be others to be met down the road. Financial questions, large and small, are certain to arise along the way. At times, the significance and complexity of some of these questions can paralyze even the most experienced investor. There are no simple answers; however at heart, team members are problem solvers – working to help find strategies for clients, instead of clients for our strategies
The Robinson Private Client Group of Oppenheimer & Co. Inc. focuses on a select group of high net worth individuals and families. With over 12 years of financials services experience, they have the know how and resources to serve affluent individuals and families.
The Robinson Private Client Group provides services to you in a continuous, structured and dynamic process: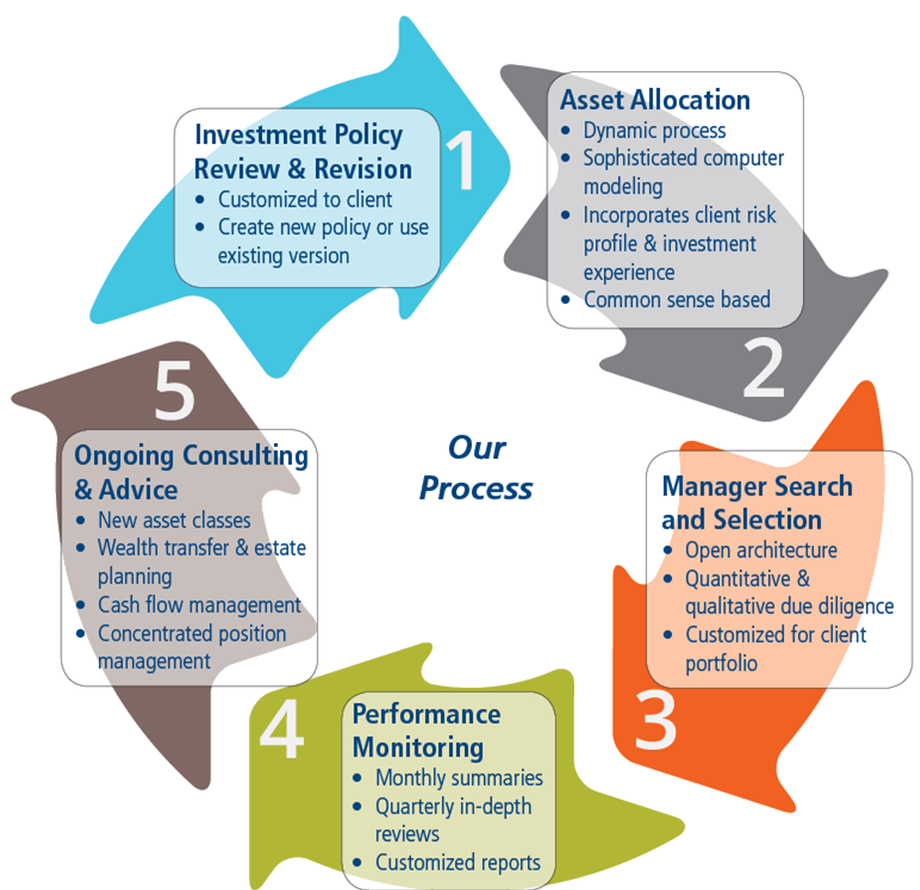 Oppenheimer Asset Management Inc.'s financial planning process is designed to examine and help answer the complicated questions affecting your financial life. Perhaps more importantly, we think the knowledge to be gained through this process is power — the power to take action. Working as a team with you, the Robinson Private Client Group, and the other advisors with whom you may already have longstanding relationships (such as your CPA and attorney), will take a holistic approach to assess your individual needs. The financial planning process will guide you through an examination of your current financial situation as it relates to your financial goals in order to identify the obstacles and opportunities affecting your ability to realize those goals. At the end of the process, you will have a plan, a document with the guidelines to clarify and structure your financial life.
---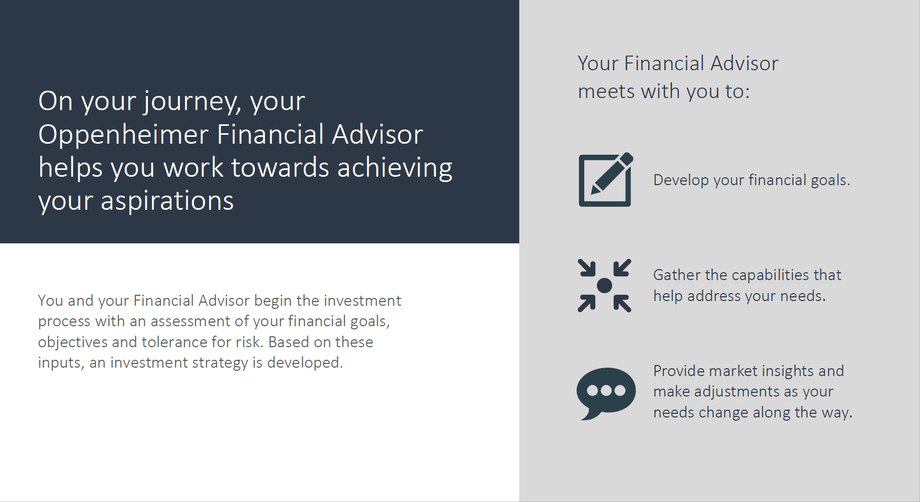 It is our aim that clients understand their financial position, have confidence in their investment decisions and feel optimistic about their future. Our financial planning process provides: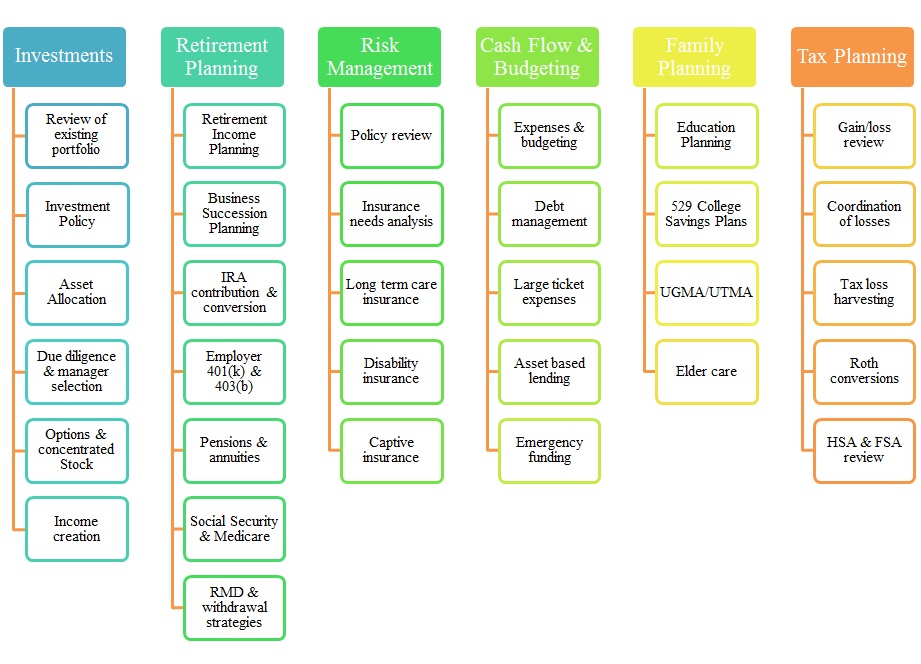 The implementation of a Financial Plan can involve all of the areas of the firm — from Asset Management to the Insurance Group to Retirement Services just to name a few. There is significant depth and breadth of support available to clients at Oppenheimer & Co Inc.