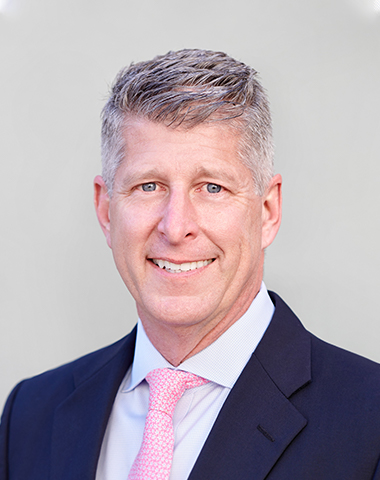 GARY DOMORACKI,
Designation: MBA
BRANCH MANAGER, MANAGING DIRECTOR-INVESTMENTS
Biography:
Gary Domoracki has joined Oppenheimer as a Managing Director – Investments, and Branch Manager of the Boston office. He began his career in wealth management as a financial advisor with Donaldson, Lufkin and Jenrette (DLJ). He successfully managed and was responsible for growing offices for several Wall Street firms, including Credit Suisse, Deutsche Bank, and Barclays – and he has hired dozens of top financial advisors. His experience also includes five years as the CEO of two Boston-based family offices for billionaire families.
As a financial advisor, Gary works with family offices, entrepreneurs, business owners, executives of public companies, divorced women, and children of wealthy families who want independent guidance from their own advisor. Gary prides himself on providing clients with highly personalized service, estate plans, investment portfolios designed to help weather difficult market conditions (such as the Covid-19 pandemic), and financial plans from Oppenheimer Asset Management. Gary has navigated his clients through many major downturns in the market and uses unique strategies to help preserve his clients' capital and assets. Prior to Gary's career in wealth management, he was a practicing attorney in MA and NH.
Gary was born and raised in a large family in Haverhill, MA. He was an attorney with Fiorentini Law Offices, and with Sheehan, Schiavoni, Mooradian & Jutras. He was elected to the Haverhill City Council, served as a trustee of the Hale Hospital, and was a coach of the Haverhill High School basketball team. For the last 22 years, Gary has lived in Hamilton, Massachusetts with his wife and six children where he has been active coaching football and basketball. Since 2009, Gary and his family have made their second home in Boca Grande, Florida and are spending more time on the island every year.
Gary graduated from Brooks School, received a BA from Middlebury College, his JD from Boston University School of Law and his MBA from the Tuck School of Business at Dartmouth College. He is a founding member of the Turner Hill Golf Club, a member of Shad Nation, and loves basketball, golf, skiing and fitness.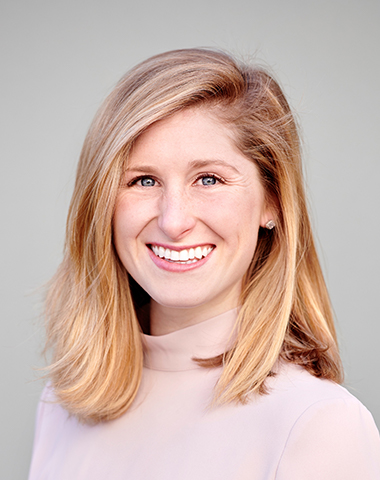 KELSEY COSTANTINI,
Designation: CRPC®
FINANCIAL ADVISOR, ASSOCIATE DIRECTOR-INVESTMENTS
Biography:
Kelsey (Domoracki) Costantini is a Financial Advisor and Associate Director - Investments with The Domoracki Private Client Group of Oppenheimer & Co. Inc. ("Oppenheimer"), a family-based practice in Boston, Massachusetts. Prior to joining Oppenheimer in 2021, Kelsey worked as a Financial Advisor for Merrill Lynch Wealth Management. Kelsey began her career as a Financial Advisor with Merrill Lynch Wealth Management in 2016 and spent four years working as the lead business manager and relationship manager for a +$500MM financial planning-based practice located in Princeton, New Jersey and Yardley, Pennsylvania. Her wealth management experience also includes positions at Wellington Management Co., Brown Brothers Harriman and Family Office Essentials LLC.
As a Financial Advisor, Kelsey provides wealth management strategies for high-net-worth individuals, families, business owners and 501(c)(3) organizations. She focuses on delivering a comprehensive approach to private wealth management, providing a high level of customer service to her clients and establishing strong client relationships built on trust. Kelsey and The Domoracki Private Client Group combine their industry knowledge and capabilities along with the global resources of Oppenheimer & Co. Inc. to provide a full range of wealth management services to their clients.
"Our advisors and client associates devote significant time, energy and resources to help create positive change in our clients lives and the areas in which we live and work. Every member of our team is dedicated to helping our clients achieve their financial goals and is committed to building strong client relationships with individuals and organizations that positively impact our community. Our team is proud of our client's achievements and welcome the opportunity to work with individuals, families, businesses and organizations who value the services that we provide."
Kelsey lives in Boston, MA and devotes her free time to volunteering, running, skiing and spending time with family. She is actively involved with non-profit organizations in the local community and enjoys volunteering leadership and providing mathematics tutoring to under-served inner city children. Kelsey attained her Bachelor of Arts degree in International Politics and Economics from Middlebury College in Vermont. She has professional working proficiency in German and limited working proficiency in Spanish.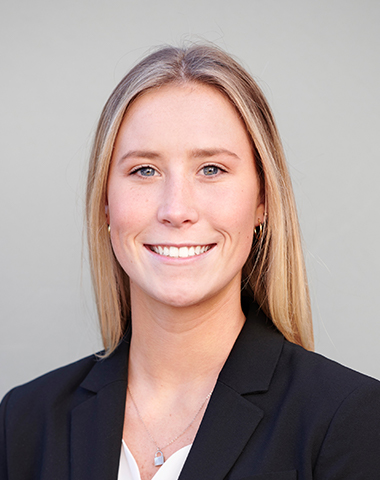 MACKENZIE HOWE
REG CLIENT SERVICE ASSOCIATE
Biography:
Mackenzie Howe is a Registered Client Service Associate at Oppenheimer, in the Boston, MA office. Mackenzie is the first point of contact for her clients. Her primary objective is to be proactive in addressing clients' administrative needs and ensuring exceptional customer service to all clients.
Mackenzie is a recent graduate from Boston University. She majored in Business Administration with a concentration in Finance. While studying at BU, she was also a Division 1 lacrosse player. Mackenzie lives in South Boston and spends her free time boating, hiking and spending time with friends and family.