Oppenheimer
Oppenheimer's Brand Relaunch and Historic NYSE Bell Ringing
In celebration of Oppenheimer's enduring legacy and commitment to client success, we have embarked on an exciting new chapter. The firm, with a history dating back to 1881, recently underwent a milestone brand relaunch.
The highlight of this transformation was the ringing of the Opening Bell at the New York Stock Exchange (NYSE), symbolizing our unwavering dedication to excellence in wealth management, capital markets, and investment banking. The NYSE Bell ringing event on October 16 was attended by Chairman & CEO, Albert (Bud) Lowenthal, and President, Robert Lowenthal, who proudly rang the bell from the NYSE balcony to usher in the trading day.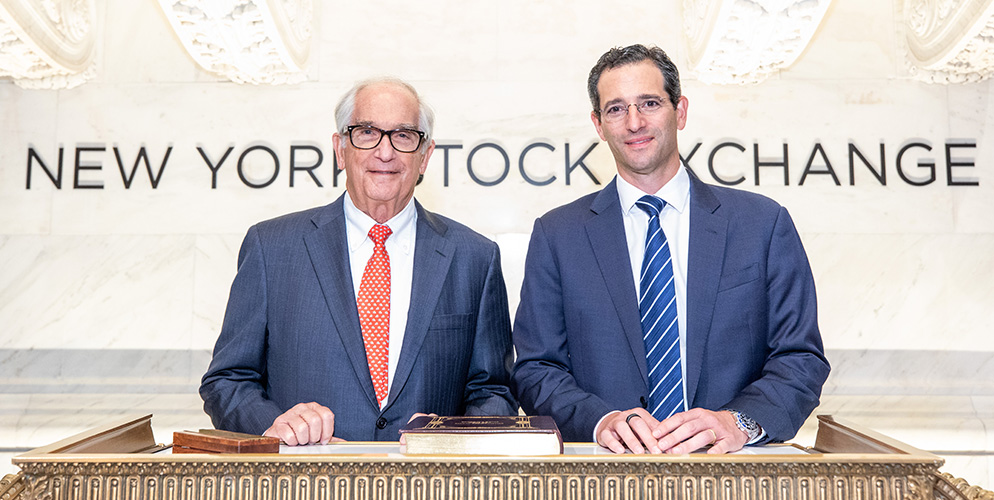 At Oppenheimer, we have always been driven by our entrepreneurial mindset and culture of collaboration that helps to build and protect our clients' financial future. The brand relaunch and the NYSE bell ringing event were declarations to the world that we remain unwavering in our mission. If you'd like to watch a replay of the event, please click here.
Chief Marketing Officer, Joan Khoury shares, "Oppenheimer's brand relaunch provides us with a significant opportunity to precisely articulate our corporate identity, our core business activities, and the unifying principles that binds us together as a firm. It's a moment to reaffirm our legacy and chart a path forward where our dedication to our clients and the embodiment of our brand values resonate more profoundly. This initiative underlines our commitment to client success and the integral role our employees play in bringing our firm values to life every single day."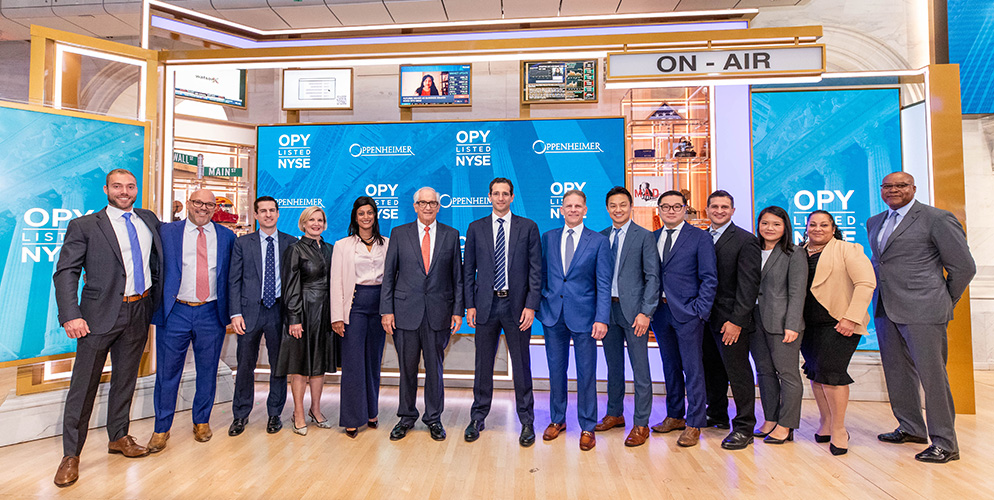 As we rang the Opening Bell, we didn't just mark a moment in our firm's history; we marked a moment in the history of our clients, past, present, and future. It signified the continuation of a legacy that has spanned generations and a brand refresh that is sure to resonate for many more to come.
Oppenheimer, renowned for our steadfast commitment to helping clients plan, invest, and transition their wealth, embraces innovation and growth. Our brand relaunch signifies a pivotal moment in our history, reiterating our dedication to providing tailored financial solutions that stand the test of time.
Image courtesy of NYSE Group. NYSE does not recommend or endorse any investments, investment strategies, companies, products or services.