Actual case studies on how investment managers are engaging public companies and embedding environmental, social and governance factors into fundamental analysis and security selection.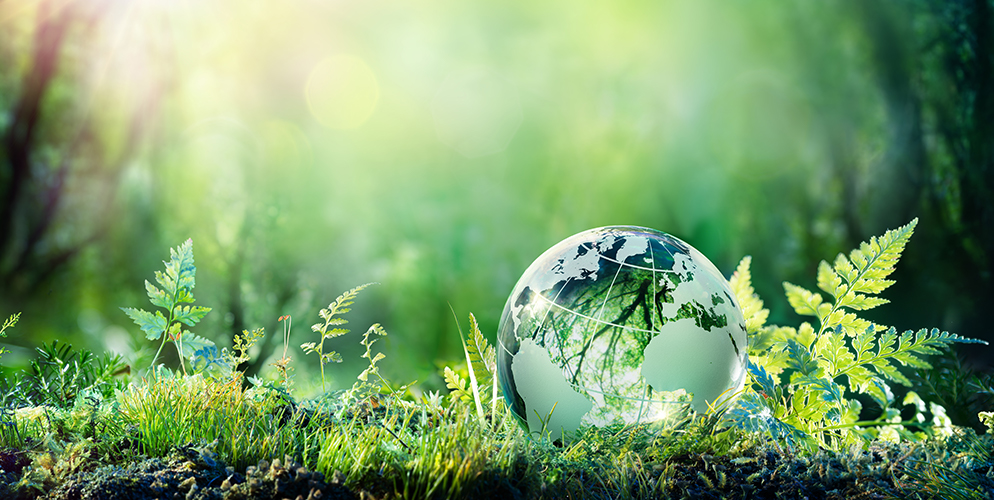 At Oppenheimer Asset Management, we believe ESG investment strategies allow investors to incorporate socially conscious principles into their portfolios without sacrificing investment performance. A growing number of investors are expressing interest in strategies that incorporate environmental, social and governance factors into their investment processes.
Our latest case study focuses on ClearBridge's interactions with Fortune 500 industrial conglomerate 3M. The company has made significant strides with workplace diversity and the advancement of women to executive leadership roles. The following Q&A highlights 3M's management of critical ESG initiatives on the heels of ClearBridge's recent meetings with CEO Mark Roman who took the helm in July 2018.
Q&A
1. Can you discuss your engagement with 3M in 2018 and the relevant ESG issues facing that industry?
3M (MMM) is a diversified industrial company specializing in tapes and adhesives, safety and graphics products, health-care supplies, optical films for electronics and energy products and a variety of household and office products. ClearBridge engages with 3M management on a variety of ESG- related issues including diversity and inclusion, governance and leadership, sustainability and environmental impact.

In 2018, ClearBridge investment teams met with 3M's newly appointed CEO Mike Roman three times and Mike Eskew, lead director, once. Given this change in top leadership, two of the most relevant ESG issues for 3M have been governance and diversity and inclusion. Governance and diversity are issues that are pertinent to 3M and the various industries it competes in. Specifically, ClearBridge focuses on management compensation and alignment with shareholders, as well as management and board composition and diversity and inclusion for all levels of talent.
2. What are some of 3M's positive ESG attributes? Any areas for improvement?
ClearBridge is happy to see a substantial number of women in senior executive positions. In the five-year period ended 2017, the percentage of women at the director level increased to 23% from 18.2%. Women's representation on the executive team—those who report to the CEO—increased to 20% from 12.5%. The percentage of women at the vice president level and above grew 24.2% from 16.7%. The representation of women in technical and lab manager roles jumped to 23.9% from 19.1% and the percentage of women manufacturing facility managers grew from 11.4 percent to 17.4 percent. This remains a key area of focus for the firm.

3M has a well-deserved reputation regarding its environmental responsibilities. However, like most companies that have made chemicals, it has residual chemical disposal issues. For example, 3M recently settled a disposal case in Minnesota for $850 million. Historically, 3M hasn't done a good job with the CEO/chairman transition. While this most recent transition has been largely seamless, ClearBridge prefers to see the CEO step down completely rather than holding on to the chairman seat.
3. What issue led to your first conversation with 3M? What did you hope to achieve?
ClearBridge believes engagement is not episodic but rather a continuum. ClearBridge regularly meets with 3M senior management to discuss business trends, diversity and inclusion, executive compensation, governance and environmental performance. Given the recent CEO change, ClearBridge was seeking to understand the board's process, who was considered and why Mike Roman was selected. ClearBridge also wanted to learn whether Roman's approach to ESG issues differs from his predecessor.
4. What was the result of the engagement? What's next?
ClearBridge consistently requested a meeting with the board's lead director for several years, believing it is important to establish a relationship with those who have a definitive fiduciary responsibility to represent shareholders. 3M finally agreed to a meeting and there are hopes that it will become an annual event. ClearBridge communicated the importance of diversity to the board (which we consider extremely important from a global talent perspective) and generated some incremental thought about executive compensation, which ClearBridge believes has expanded well beyond alignment with shareholder interests (3M is far from unique on this issue.)

Through their various meetings with CEO Mike Roman, ClearBridge was satisfied that he firmly believes that success through innovation and agility are only achievable by embracing diversity and inclusion more fully. He was clear that 3M needed to accelerate its diversity programs. Competition for top talent, both domestically and globally, is fierce and he firmly articulated that the company's recruiting efforts across demographic groups were critical to its ability to maintain its current globally competitive position.