5th Annual Virtual Emerging Growth Conference
Please join us on Tuesday, May 12, 2020 for the 5th Annual Oppenheimer Emerging Growth Conference.
This virtual conference will feature 1-on-1 and small group meetings with over 50 emerging companies in the Technology, Industrial Growth, and Consumer sectors.
ESG Opportunities and Challenges for Emerging Growth Companies
Tuesday, May 12, 2020 at 12:00pm ET
Heightened social, governmental, and consumer attention on the broader impact of corporations and growing recognition of potential long-term value creation for stakeholders are driving increased focus on ESG considerations by companies and investors alike. For small-cap companies and investors, the resources required to integrate ESG considerations into compliance and decision-making can be considerable. As evidence, we note the current disparity in readily available ESG information for small vs. large-cap companies. In this panel, we explore perspectives from ESG investors and business leaders on how emerging growth companies can best navigate the requirements, opportunities, and complexities of ESG considerations.
Hosted by: Colin Rusch and Noah Kaye
Senior Analysts Covering Sustainable Growth & Resource Optimization


Featured Speakers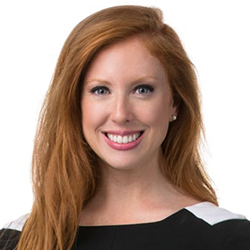 Managing Director & Head of ESG practice
Solebury Trout
Amanda currently leads Solebury Trout's ESG practice, which guides companies on ESG strategies that create long-term value and drive stakeholder engagement, encompassing both investor relations and corporate communications initiatives. Amanda works closely with management teams and boards to create, improve and communicate strong ESG practices that can reduce risk and create opportunities.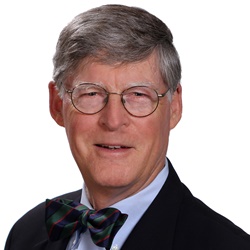 Vice Chair & Portfolio Manager
Trillium Asset Management
Jack Robinson joined Trillium in 2015 as Vice Chair. He has over three decades of experience working in the field of sustainable and responsible investing. In 1983, Jack founded Winslow Management with the mission of providing green investment services to individual and institutional clients. In 1991, Winslow began to focus exclusively on green investing. Under his leadership, the firm developed a unique growth investing style and became widely recognized as a leader in the green investing field.