Asset Management
Market Strategy 3/11/2019
Hang on Sloopy
Some disappointing economic data and concerns about trade negotiations paused the bull market
News from the front on trade negotiations will capture an increasingly large portion of investors' attention as the quarter winds down.
Investors will peruse both stateside and international economic data to judge the increasing effects of the trade fracas on economic growth.
Last week's equity market pullback reflected reaction to a disappointing nonfarm payrolls gain and a widening in the trade deficit.
More encouraging economic data appeared to be ignored by investors wanting to take some profits without FOMO.
In the week ahead investors are likely to keep an ear to the ground for news developments coming out of the ongoing trade negotiations between the US and China. With the end of the first quarter growing nearer by the day the market appears to be exhibiting some nervousness about whether or not a deal will be arrived at in time to avert another round of tariff hikes by the US and another series of retaliatory moves by China.
We continue to believe that a deal will be arrived at in principal by the end of the first quarter or shortly thereafter.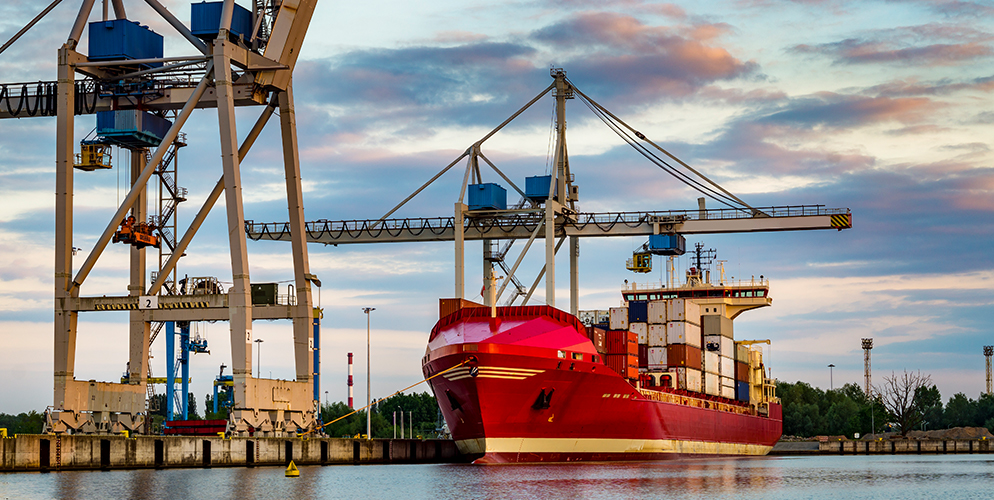 With both sides showing some signs of exhaustion at the market level after powerful rallies that began in the US and Chinese equity markets from the start of the last week in December into the end of February, and signs of challenges to economic growth around the world, it would seem to us to be highly impractical for either side to extend or ramp up the trade hostilities. As of this weekend news coming out of the trade negotiations was guardedly optimistic with both sides referencing progress while denoting that some differences still remain to be resolved. We feel that patience will continue to be required of investors as an elevated sense of drama gets played out leading up to the end of the month.
In the interim economic data both domestic and international will be perused diligently by investors to determine the pressure the trade war is placing on the economies of the world and how much time will pass before the trade landscape can return to some sense of normalcy.
Quotation from Aenean Pretium
We remain optimistic for a resolution to the trade/tariff dispute between the US and China and prospects for higher stock prices stateside and in the international realm when global trade is restored.
The S&P 500 fell 2.2% over the course of last week giving back some of its gains from the start of the year. Considering that the benchmark was up 11.84% at the beginning of last week, we'd say it's important to judge last week's "give back" in context of the extent of the rally thus far this year. The S&P 500 is starting this week up 9.42% year to date notwithstanding the pullback through last Friday.
From our perspective on the market radar screen we see last week's retracement as a healthy pause in the broad equity market, which since December 24th appeared locked in "rally mode." Recent market action/reaction suggests to us that much of last week's decline had to do with some investors finding a number of catalysts that provided opportunity for some profit taking without having to experience the dreaded FOMO (fear of missing out) which often strikes investors in a bull market rally when the market posts sequential gains day after day and week after week.
Considering that the S&P 500 has posted gains for 9 out of the last 11 weeks it should come as no surprise that a number of disappointing pieces of economic data released last week were able to push stocks lower.
Among those items we'd include:
Friday's lower than expected non-farm payroll gain (20,000 versus a Bloomberg survey of economists that showed an average of 180,000 jobs expected to be added in February);
A larger than expected trade deficit released earlier in the week (the US trade gap widened to $621 billion in 2018—the widest trade deficit since 2008);
Worries returning about the outcome of trade talks underway between the US and China;
A sharply reduced growth forecast for Europe from the European Central Bank;
A sundry list of "usual suspect" worries that loiter around the market currently—including whether or not the Fed will grow too hawkish or too dovish and "make a mistake" in monetary policy.
Curiously several "good news" items gained much less attention last week among market participants than one might have expected. These include:
The ISM Non-Manufacturing index at a level of 59.7 (versus expectations of 57.4);
a jump in housing starts;
a decline in the headline unemployment rate to 3.8% from 4.0%;
A drop in the underemployment rate (the U-6) to 7.3% from 8.1% (for perspective: in 2009 it was at 17.1%).
By the end of the week it looked to us that some investors had simply found reason enough to take some profits and a little risk off the table.
We remain optimistic for a resolution to the trade/tariff dispute between the US and China and prospects for higher stock prices stateside and in the international realm when global trade is restored.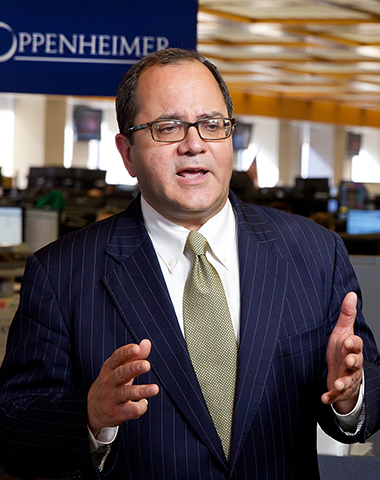 Name:
John Stoltzfus
Title:
Chief Investment Strategist, Oppenheimer Asset Management Inc.
John is one of the most popular faces around Oppenheimer: our clients have come to rely on his market recaps for timely analysis and a confident viewpoint on the road forward. He frequently lends his expertise to CNBC, Bloomberg, Fox Business, and other notable networks.
Learn More
Other Disclosures
This report is issued and approved by Oppenheimer & Co. Inc., a member of all Principal Exchanges, and SIPC. This report is distributed by Oppenheimer & Co. Inc., for informational purposes only, to its institutional and retail investor clients. This report does not constitute an offer or solicitation to buy or sell any securities discussed herein in any jurisdiction where such offer or solicitation would be prohibited. The securities mentioned in this report may not be suitable for all types of investors. This report does not take into account the investment objectives, financial situation or specific needs of any particular client of Oppenheimer & Co. Inc. Recipients should consider this report as only a single factor in making an investment decision and should not rely solely on investment recommendations contained herein, if any, as a substitution for the exercise of independent judgment of the merits and risks of investments. The strategist writing this report is not a person or company with actual, implied or apparent authority to act on behalf of any issuer mentioned in the report. Before making an investment decision with respect to any security discussed in this report, the recipient should consider whether such investment is appropriate given the recipient's particular investment needs, objectives and financial circumstances. We recommend that investors independently evaluate particular investments and strategies, and encourage investors to seek the advice of a financial advisor. Oppenheimer & Co. Inc. will not treat non-client recipients as its clients solely by virtue of their receiving this report. Past performance is not a guarantee of future results, and no representation or warranty, express or implied, is made regarding future performance of any security mentioned in this report. The price of the securities mentioned in this report and the income they produce may fluctuate and/or be adversely affected by exchange rates, and investors may realize losses on investments in such securities, including the loss of investment principal.


Oppenheimer & Co. Inc. accepts no liability for any loss arising from the use of information contained in this report. All information, opinions and statistical data contained in this report were obtained or derived from public sources believed to be reliable, but Oppenheimer & Co. Inc. does not represent that any such information, opinion or statistical data is accurate or complete and they should not be relied upon as such. All estimates and opinions expressed herein constitute judgments as of the date of this report and are subject to change without notice. Nothing in this report constitutes legal, accounting or tax advice. Since the levels and bases of taxation can change, any reference in this report to the impact of taxation.
Investment Strategy should not be construed as offering tax advice on the tax consequences of investments. As with any investment having potential tax implications, clients should consult with their own independent tax adviser.


This report may provide addresses of, or contain hyperlinks to, Internet web sites. Oppenheimer & Co. Inc. has not reviewed the linked Internet web site of any third party and takes no responsibility for the contents thereof. Each such address or hyperlink is provided solely for the recipient's convenience and information, and the content of linked third party web sites is not in any way incorporated into this document. Recipients who choose to access such third-party web sites or follow such hyperlinks do so at their own risk. The S&P 500 Index is an unmanaged value-weighted index of 500 common stocks that is generally considered representative of the U.S. stock market. The S&P 500 index figures do not reflect any fees, expenses or taxes. This research is distributed in the UK and elsewhere throughout Europe, as third party research by Oppenheimer Europe Ltd, which is authorized and regulated by the Financial Conduct Authority (FCA). This research is for information purposes only and is not to be construed as a solicitation or an offer to purchase or sell investments or related financial instruments. This report is for distribution only to persons who are eligible counterparties or professional clients and is exempt from the general restrictions in section 21 of the Financial Services and Markets Act 2000 on the communication of invitations or inducements to engage in investment activity on the grounds that it is being distributed in the UK only to persons of a kind described in Article 19(5) (Investment Professionals) and 49(2) High Net Worth companies, unincorporated associations etc.) of the Financial Services and Markets Act 2000 (Financial Promotion) Order 2005 (as amended). It is not intended to be distributed or passed on, directly or indirectly, to any other class of persons. In particular, this material is not for distribution to, and should not be relied upon by, retail clients, as defined under the rules of the FCA. Neither the FCA's protection rules nor compensation scheme may be applied. This report or any portion hereof may not be reprinted, sold, or redistributed without the written consent of Oppenheimer & Co. Inc. Copyright © Oppenheimer & Co. Inc. 2015.