Asset Management
Getting Your House in Order
The first few months of a new calendar year are often a popular time for families to revisit their savings and investments. These reviews are an important part of the financial planning process.
A strong and successful process is not just defined by how you're allocated, but also by how it can handle uncertainty. The definition of uncertainty transcends what the markets are doing. Uncertainty can reach into our own lives as well.
The strength and stability of your financial livelihood may be tested during periods of personal and emotional stress. That's why keeping your house in order is important for these unforeseen periods. It's not as daunting of a task as it may seem. It's a process.
Here's a "to-do" list to make sure your financial livelihood can face unforeseen tragedy.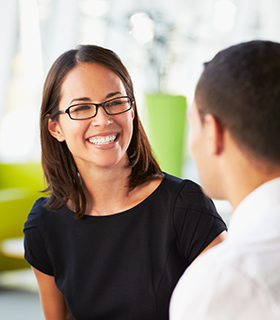 Beneficiaries
Maybe the easiest task in this exercise is making sure all your bank, investment, and retirement accounts have a designated beneficiary. This is the person or persons who stand to inherit the assets. Listed beneficiaries pass through probate, which means that upon death, ownership passes immediately to the assigned beneficiary. Not having someone listed puts the assets at risk of getting tied up in probate court.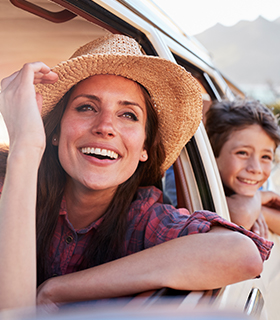 Guardian for Children
For parents of minor children, it is important to designate a person or person(s) who would care for your children in your unforeseen passing. This designation would be found in the Last Will and Testament.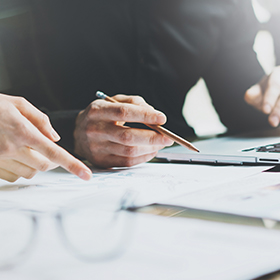 Last Will and Testament
This document instructs what happens to your assets upon your death. For example, who gets your home? What happens to your car, or any possession where a beneficiary is not designated? The risks of missing a will are similar to that of not having listed beneficiaries.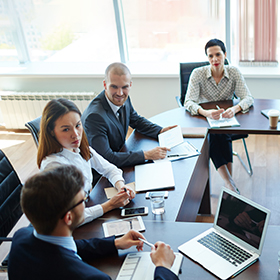 Relationship Management
We've all heard the phrase, "Don't put your eggs in one basket." That saying is true for how you invest, but not for where you invest. It is a best practice to limit the scope of relationships with financial institutions where possible. The more relationships you have, the more outreach, phone calls, and paperwork you'll have if/when an event happens.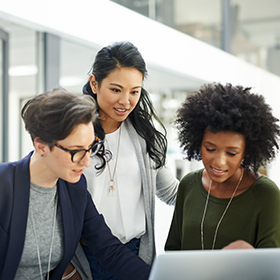 Power of Attorney and Healthcare Proxy (Living Will)
These designations are put in place to assure the continuity of your finances. The power of attorney (POA) is a person who is granted authority to speak and act on your behalf in the event you cannot make coherent decisions. A healthcare proxy (HP) is someone with decision-making capabilities that are limited purely to healthcare decisions. The POA and HP can be the same person. It is a good best practice to have a back-up to your designated POA and HP. These designations are often done during the drafting of a will.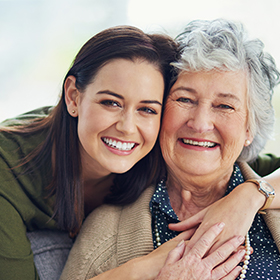 Family Engagement
The conversation of one's passing is never an enjoyable subject. However, the risks of having one person as the financial "point person" could have significant consequences. What would the situation look like if that person suddenly isn't here anymore? How would the family manage the finances? Is everything accounted for? Now imagine doing this and grieving at the same time. Having continuity in your financial life is just as important as having the right investment strategy. Everyone in your house doesn't need the same level of acumen, they just need to know where everything is, and who to speak to.
Quotation from Aenean Pretium
Lastly, once you've taken action to execute some or all of the above items, it is important to keep the documents in a place where everyone knows, and with instructions on what to do. This will help to eliminate the pain of uncertainty during a difficult time.
Disclosures
©2020 All rights reserved. Oppenheimer does not offer tax or legal advice. Investors are encouraged to discuss these issues with their tax and legal counsel before taking any substantive steps. This report is intended for informational purposes only. All information provided and opinions expressed are subject to change without notice. No part of this report may be reproduced in any manner without the written permission of Oppenheimer Asset Management or any of its affiliates. Oppenheimer Asset Management is the name by which Oppenheimer Asset Management Inc. ("OAM") does business. OAM is an indirect, wholly owned subsidiary of Oppenheimer Holdings Inc., which is also the indirect parent of Oppenheimer & Co. Inc. ("Oppenheimer"). Oppenheimer is a registered investment adviser and broker dealer. Securities are offered through Oppenheimer. Past performance does not guarantee future results. 2930367.1