Asset Management
Signals and Noise: Even Up Markets Experience Drawdowns
Pay attention to the signals and ignore the noise.
We're in the midst of significant geopolitical uncertainty. As a result, the markets are experiencing wild swings, which can be unsettling. Therefore, it is important to provide some perspective and historical context to market performance.
As you will see in the table below, significant drawdowns have been common during the last few decades. This table highlights the maximum drawdowns in the S&P 500 index that have occurred since 1990. Over these years, the U.S. gone to war with Iraq (twice), withstood the attacks on the World Trade Center (twice), weathered the Global Financial Crisis, and the Covid-19 pandemic.
Despite these events, the stock market's general direction has been upward. The table below describes each year's annual price return (excluding applicable costs) – even as drawdowns of 7% or more have occurred in 24 of the 32 years, the S&P 500 has experienced a negative annual return in only nine of those years.
Market downturns are difficult environments to navigate. To maximize the probability of navigating one successfully, investors should have a well-constructed asset allocation strategy to help withstand the ups and downs of market cycles.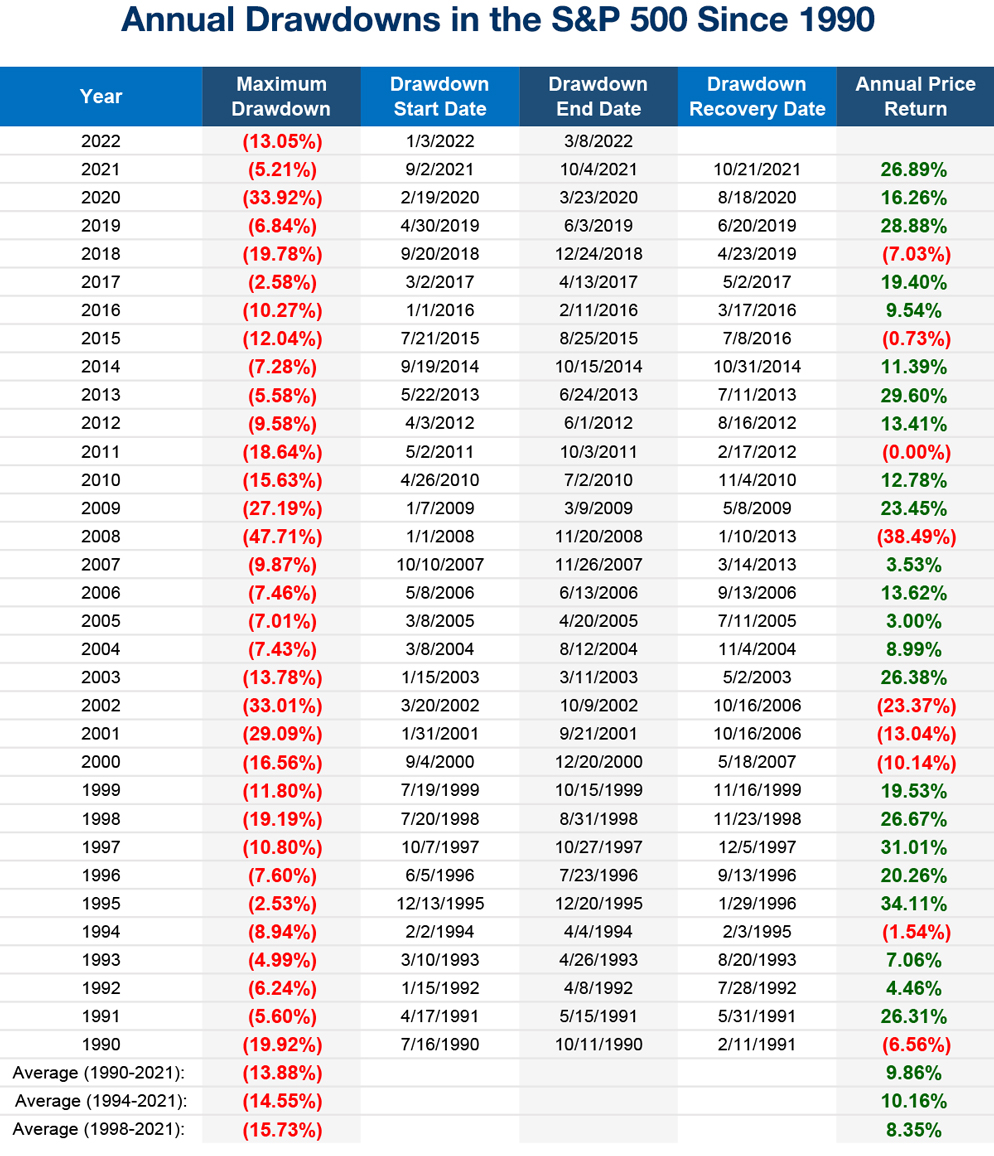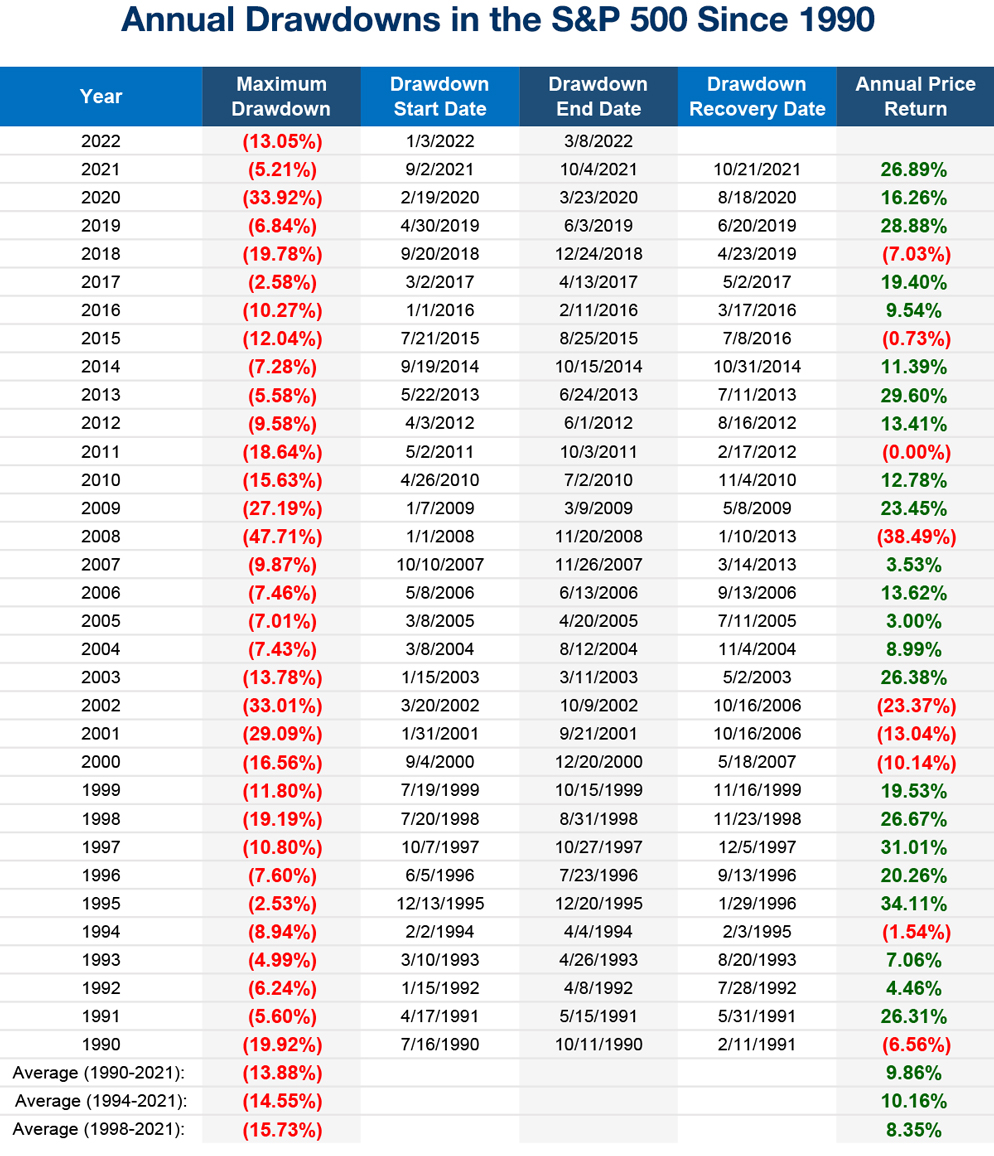 Source: Bloomberg, OAM Research calculations. Interest rates are average for the period from the drawdown start date until its end date. These results cannot and should not be used as an indicator of future performance. Returns data excludes applicable costs including commissions and interest.
Disclosure
This material is not a recommendation as defined in Regulation Best Interest adopted by the Securities and Exchange Commission. It is provided to you after you have received Form CRS, Regulation Best Interest disclosure and other materials.
Oppenheimer Asset Management (OAM) is a wholly owned subsidiary of Oppenheimer Holdings Inc. which also wholly owns Oppenheimer & Co. Inc., a registered broker/dealer and investment adviser.
Oppenheimer & Co. Inc. Transacts Business on All Principal Exchanges and Member SIPC. 4500143.1