Investment Banking
The Resilience of the Financial Services Sector
Firms are exploring growth solutions across the capital spectrum.
It is not news that 2022 has been a volatile year for markets and investor sentiment. The uncertainty injected into the landscape has affected different sectors in various ways. While select industries have reported experiencing a relative lull in capital markets and/or M&A deal flow this year vis-à-vis the activity of 2021, other industries have produced activity at or near last year's levels.
Clients within the financial sector, for example, have shown resilience and a willingness to explore solutions across the capital spectrum and opportunities for inorganic growth. This is a testament to the importance of the financial sector and its role as the lifeblood of the global economy.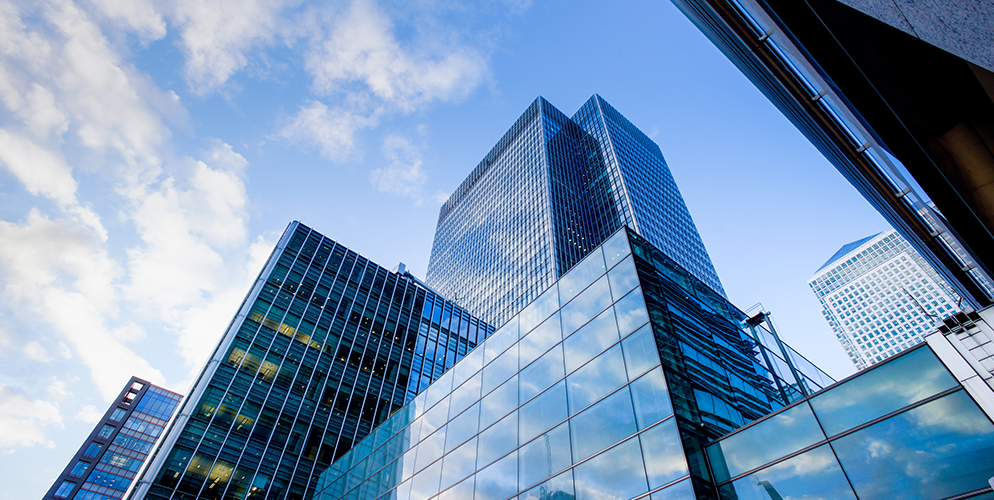 The sub-sectors of Asset & Wealth Management, Insurance, Specialty Finance and Real Estate, specifically covered by Oppenheimer Investment Banking's Financial Institutions Group ("FIG"), have each observed dynamics propelling action. Oppenheimer's FIG team has assisted owners, operators, investors and management teams from these firms in identifying pockets of opportunity and executed on numerous exciting initiatives and transactions. Select highlights by sub-sector include:
Asset & Wealth Management – Continued activity throughout the year advising clients on both buy-side and sell-side M&A transactions and on private capital markets transactions. ETF managers, private markets alternative managers, broker-dealers, RIAs and others in the asset & wealth management space have continued the trend of consolidation and product expansion, and Oppenheimer's FIG team has positioned itself to be a trusted advisor to firms looking for partners that provide strategic and/or capital benefits to their businesses.
Insurance – Strong M&A activity as a result of disruption in the insurance sector from the twin impacts of significant insured loss events and the need to incorporate data and technology as part of the insurance value chain. Activity ranges from advising clients in (i) raising capital for new risk vehicles poised to take advantage of global disruption in risk — whether for the changing climate, specialty MGAs writing complex risks, or new markets like cannabis and cyber; (ii) strategics looking to acquire technology businesses to enhance their product offering; and (iii) private equity firms continued strong interest in insurance services and data analytics firms, thereby creating new opportunity for smart consolidators in the insurance risk and services segment. The team has positioned itself as a trusted advisor in the space.
Specialty Finance – Although capital markets have been challenging, the Specialty Finance team continues to execute debt, equity and equity-like transactions in both the public and private markets. While capital costs have increased substantially this year, the Specialty Finance team continues to be a top underwriter in the BDC sector in both debt and equity. Capital transactions continue to be challenging so having an experienced advisor makes the difference in executing a successful transaction.
Real Estate – FIG welcomed a fourth sub-vertical with the addition of the Real Estate team. The team has already served as advisor to several real estate owners, operating companies and lenders in 2022 and has established a deep pipeline for 2023. The Real Estate team will build upon its deep experience and broaden the FIG team's cross-sector capabilities within the interrelated financial services industry.
The combination of these sub-sectors has resulted in the Oppenheimer FIG team seeing year-to-date October transaction activity of 38 transactions either closed or announced, in line with the record pace in 2021, evidencing the level of creativity and broad range of solutions the FIG team brings to its clients and the receptivity of our clients as some of the most forward-thinking companies in the sector
While there are certainly many elements in the broader environment yet to play out, Oppenheimer's FIG team has been side-by-side as a trusted advisor to its longstanding clients throughout this period and continues to build a healthy, growing pipeline.
DISCLOSURE
This notice is provided for informational purposes only, and is not intended as a recommendation or an offer or solicitation for the purchase or sale of any security or financial instrument. Nothing contained herein shall constitute an offer or solicitation to buy or sell any securities discussed herein in any jurisdiction where such offer or solicitation would be prohibited.

This notice may contain statistical data cited from third-party sources believed to be reliable, but Oppenheimer & Co. Inc. does not represent that any such third-party statistical information is accurate or complete, and it should not be relied upon as such. All market prices, data and other information are not warranted as to completeness or accuracy and are subject to change without notice.
2022 Oppenheimer & Co. Inc. Transacts Business on all Principal Exchanges and Member SIPC 5188369.1