Asset Management
Market Strategy 3/07/2022
Like a Bridge Over Troubled Waters
With geopolitical tensions high, US stocks show resilience
Counter to intuition, the major US equity indexes have shown resilience by delivering positive results since the February 24 invasion of Ukraine by Russia.
The outbreak of hostilities in Ukraine has increased investor focus on defense stocks. We highlight three funds in the aerospace and defense industries in this report.
With 495 or 99% of the firms in the S&P 500 index having reported, earnings are up 38.2% in Q4 from a year ago on back of revenue growth of 15.2%. Some 77% of firms beat analyst forecasts.
Data last week from the ISM showed businesses remaining confident and in expansionary territory, while the nonfarm payrolls report showed an outsized gain in jobs added and improvement in the labor force participation rate.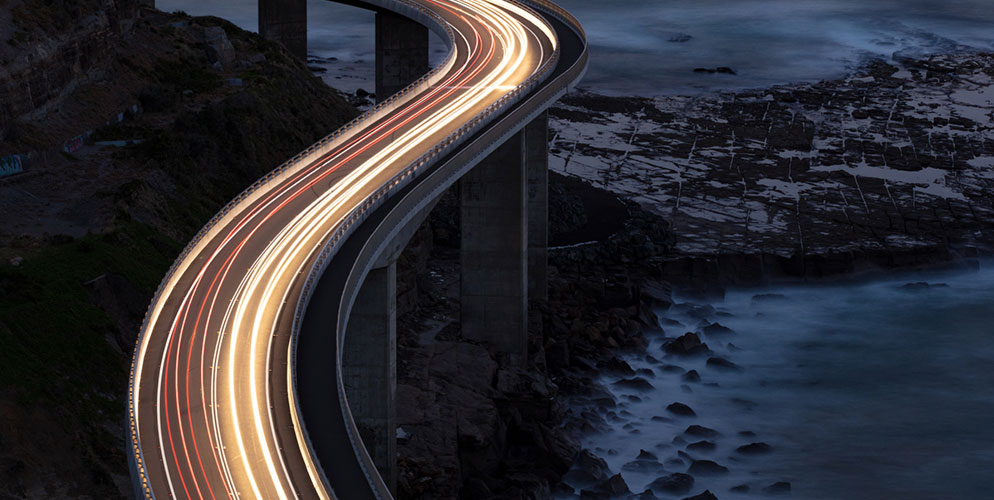 Russia's invasion of Ukraine begins its second week with no sign of peace talks of any substance on the horizon. Super-sized sanctions on Russia, its central bank, many of its businesses, and a number of its most powerful individuals have begun to hit their marks but have apparently not yet convinced Vladimir Putin to give peace a chance.
The outcome of the Russian incursion into Ukraine has in a way taken the whole world hostage in a high stakes game with possible significant implications for the balance of geopolitical power going forward as well as the near-term health of the global economy as countries around the world look to exit the pandemic already with no small amount of trepidation and concerns.
While Russia is a small economy its military might and geopolitical audacity give its allies and enemies alike pause to ponder not just the outcome of what's taking place in the war zone but in consideration of the damage that is being sustained on a day to day basis by the global economy buffeted by higher prices of oil and the prices of a number of other key commodities often sourced in Russia that run production and services on a daily basis around the world.
From February 24 when the incursion began through last Friday, markets have been roiled as decisions at many levels by corporations, small businesses, governmental entities, educators and consumers consider the collateral damage to entities close and distant to the hostilities.
Quotation from Aenean Pretium
The resilience thus far shown by stocks since the outbreak of hostilities suggest that so far good economic and corporate fundamentals have provided support for US stocks since Russia's troops moved into Ukraine.
Since Russia made its move into Ukraine, major equity indices across the globe have experienced significant jumps in volatility as traders and investors ponder the effects on economic growth and revenues and earnings of business in the months ahead. Inflation stateside, already at a four decade high tied to disruptions in the global supply chain and labor shortages, is at risk of running even higher in the near term so long as negotiations fail to move ahead to resolve the current situation in a peaceful manner.
In our view, times like these historically have often required investors to practice discipline and stay on course in troubled times in order to meet intermediate and longer-term investment goals and objectives. Our experience over four decades and most recently from what came to pass from the market low of the financial crisis on March 9, 2009 (and fast forward to the current process of exiting the pandemic crisis) tells us to avoid giving too much weight to dark projections of outcomes and instead consider what actions to take to facilitate portfolio navigation of the immediate challenges at hand.
The Crash of 2009 - 13 Years on
Wednesday will mark the 13th anniversary of the crash of 2009. We remember the day and its aftermath clearly. Dark-outcome projections were the order of the day. We recall consensus focus seemed in those days too often to focus on "the next shoe to drop." Those who gave too much weight to negative projection of what the outcome from the financial crisis would be showed in the light of day and historic hindsight that they'd suffered more from missed opportunities than from opportunities they might have sought out in what was a maelstrom of significance.
From the start of the Russian incursion into Ukraine on February 24th through last Friday the Dow Jones Industrial Average, the S&P 500, the S&P 400 (midcaps), the S&P 600 (small caps), the Russell 2000 (small caps) have counterintuitively respectively risen: 1.2%, 0.94%, 1.03%, 1.32%, 0.25% while the NASDAQ Composite (some 40% weighted in tech or tech related stocks) shed 1.2%. The resilience thus far shown by stocks since the outbreak of hostilities suggests that so far good economic and corporate fundamentals have provided support for US stocks since Russia's troops moved into Ukraine.
The year to date losses for the aforementioned indices so far mostly reflect worries about inflation, oil prices, supply chain disruptions and labor shortages tied to the pandemic as well as the effect at least in part of the current administration's policy toward fossil fuel which crimped US energy independence and in effect has caused the country to become subject to OPEC and non-OPEC member production regimes.
In the week ahead news from the front in Ukraine could weigh further on stock prices while world leaders seek out a means to finding resolution sooner than later. We remain constructive on equities. "Know what you own and why you own it and keep exp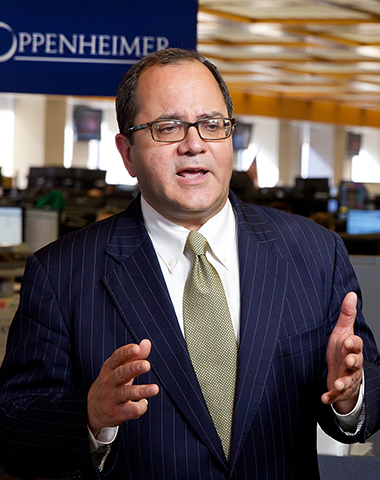 Name:
John Stoltzfus
Title:
Chief Investment Strategist, Oppenheimer Asset Management Inc.
John is one of the most popular faces around Oppenheimer: our clients have come to rely on his market recaps for timely analysis and a confident viewpoint on the road forward. He frequently lends his expertise to CNBC, Bloomberg, Fox Business, and other notable networks.
/asset-management/john-stoltzfus.aspx
Additional Market Insights
OTHER DISCLOSURES
This report is issued and approved by Oppenheimer & Co. Inc., a member of all Principal Exchanges, and SIPC. This report is distributed by Oppenheimer & Co. Inc., for informational purposes only, to its institutional and retail investor clients. This report does not constitute an offer or solicitation to buy or sell any securities discussed herein in any jurisdiction where such offer or solicitation would be prohibited. The securities mentioned in this report may not be suitable for all types of investors. This report does not take into account the investment objectives, financial situation or specific needs of any particular client of Oppenheimer & Co. Inc. Recipients should consider this report as only a single factor in making an investment decision and should not rely solely on investment recommendations contained herein, if any, as a substitution for the exercise of independent judgment of the merits and risks of investments. The strategist writing this report is not a person or company with actual, implied or apparent authority to act on behalf of any issuer mentioned in the report. Before making an investment decision with respect to any security discussed in this report, the recipient should consider whether such investment is appropriate given the recipient's particular investment needs, objectives and financial circumstances. We recommend that investors independently evaluate particular investments and strategies, and encourage investors to seek the advice of a financial advisor. Oppenheimer & Co. Inc. will not treat non-client recipients as its clients solely by virtue of their receiving this report. Past performance is not a guarantee of future results, and no representation or warranty, express or implied, is made regarding future performance of any security mentioned in this report. The price of the securities mentioned in this report and the income they produce may fluctuate and/or be adversely affected by exchange rates, and investors may realize losses on investments in such securities, including the loss of investment principal.
Oppenheimer & Co. Inc. accepts no liability for any loss arising from the use of information contained in this report. All information, opinions and statistical data contained in this report were obtained or derived from public sources believed to be reliable, but Oppenheimer & Co. Inc. does not represent that any such information, opinion or statistical data is accurate or complete and they should not be relied upon as such. All estimates and opinions expressed herein constitute judgments as of the date of this report and are subject to change without notice. Nothing in this report constitutes legal, accounting or tax advice. Since the levels and bases of taxation can change, any reference in this report to the impact of taxation.
Investment Strategy should not be construed as offering tax advice on the tax consequences of investments. As with any investment having potential tax implications, clients should consult with their own independent tax adviser.

This report may provide addresses of, or contain hyperlinks to, Internet web sites. Oppenheimer & Co. Inc. has not reviewed the linked Internet web site of any third party and takes no responsibility for the contents thereof. Each such address or hyperlink is provided solely for the recipient's convenience and information, and the content of linked third party web sites is not in any way incorporated into this document. Recipients who choose to access such third-party web sites or follow such hyperlinks do so at their own risk. The S&P 500 Index is an unmanaged value-weighted index of 500 common stocks that is generally considered representative of the U.S. stock market. The S&P 500 index figures do not reflect any fees, expenses or taxes. This research is distributed in the UK and elsewhere throughout Europe, as third party research by Oppenheimer Europe Ltd, which is authorized and regulated by the Financial Conduct Authority (FCA). This research is for information purposes only and is not to be construed as a solicitation or an offer to purchase or sell investments or related financial instruments. This report is for distribution only to persons who are eligible counterparties or professional clients and is exempt from the general restrictions in section 21 of the Financial Services and Markets Act 2000 on the communication of invitations or inducements to engage in investment activity on the grounds that it is being distributed in the UK only to persons of a kind described in Article 19(5) (Investment Professionals) and 49(2) High Net Worth companies, unincorporated associations etc.) of the Financial Services and Markets Act 2000 (Financial Promotion) Order 2005 (as amended). It is not intended to be distributed or passed on, directly or indirectly, to any other class of persons. In particular, this material is not for distribution to, and should not be relied upon by, retail clients, as defined under the rules of the FCA. Neither the FCA's protection rules nor compensation scheme may be applied. This report or any portion hereof may not be reprinted, sold, or redistributed without the written consent of Oppenheimer & Co. Inc. Copyright © Oppenheimer & Co. Inc. 2022.