30th Annual Healthcare Conference
March 17-18, 2020 (rescheduling)
The health and safety of our clients and employees is the most important priority for us. In light of increasing concern over the spread of the Novel Coronavirus/COVID-19, we are hosting selected meetings via conference call to help keep you informed. Please contact your Oppenheimer representative for additional information.
We understand the situation is unprecedented and thank you for your patience with this change.
COVID-19: The Current State of Affairs & Thoughts on Re-Entry
April 28, 2020
Featuring Scott Gottlieb, MD
Dr. Scott Gottlieb has emerged as one of the leading voices in the COVID-19 pandemic crisis. We were pleased to hear his initial thoughts just as the lockdowns went into effect in mid-March. Please join us on Tuesday, April 28 at 11:30am to hear his thoughts six weeks later on the current state of the curve and its trajectory; what the new normal will look like and how we can get there; the testing situation and the outlook for drug treatment and vaccines.
Dr. Gottlieb will provide an update on the current status of the COVID-19 crisis and thoughts on how to move forward into a new normal. Key discussion topics will be:
Where are we in the curve?
What does the new normal look like and what is our path there?
Where are we with testing, treatments, and potential vaccines?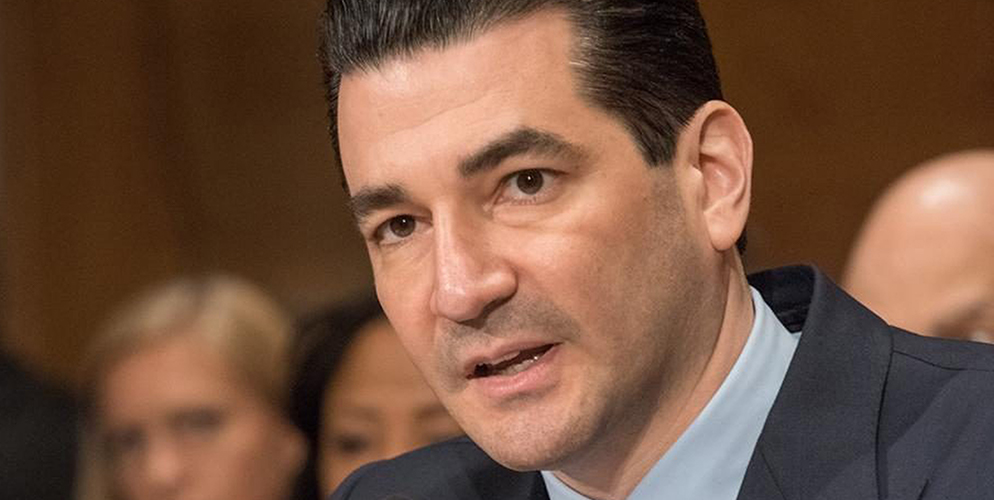 Scott Gottlieb, MD is a physician and served as the 23rd Commissioner of the U.S. Food and Drug Administration. Dr. Gottlieb's work focuses on advancing public health through developing and implementing innovative approaches to improving medical outcomes, reshaping healthcare delivery, and expanding consumer choice and safety.
Dr. Gottlieb is an aggressive advocate for advancing the health of patients, promoting healthcare access, and driving innovation. The agency's historic and prolific advances in new policy distinguished his tenure as the FDA's commissioner, in addition to a record-setting number of approvals of novel drugs, medical devices, and generic medicines.
Under his leadership, the FDA advanced new frameworks for the modern and safe and effective oversight of gene therapies, cell based regenerative medicines, targeted drugs, and digital health devices. The agency implemented new reforms to standardize drug reviews and make historic improvements of post market data collection and the use of real world evidence. They promoted policies to reduce death and disease from tobacco, improve food innovation and safety, and aggressively confront addiction crises.
Previously, Dr. Gottlieb served as the FDA's Deputy Commissioner for Medical and Scientific Affairs and before that, as a Senior Adviser to the Administrator of the Centers for Medicare and Medicaid Services, where he helped advance policies to improve healthcare quality and promote the effective use of new medical technologies. A healthcare futurist, he has worked as a venture capitalist and founder and board member to companies that have developed new medicines and advance the delivery of healthcare.
Dr. Gottlieb is widely published in leading medical journals and periodicals, including The Wall Street Journal, The New York Times, and The Washington Post. He has held editorial positions on the British Medical Journal and the Journal of the American Medical Association and appears regularly as a guest commentator on CNBC. Fortune Magazine recognized him as one of the "World's 50 Greatest Leaders" in 2018 and again in 2019. Modern Healthcare named Dr. Gottlieb as one of the "Most Influential Physician Executive and Leaders" in its annual survey of 50 physician executives, and Time magazine named Gottlieb one of its "50 People Transforming Healthcare in 2018."
Dr. Gottlieb was a practicing hospitalist and a Clinical Assistant Professor at the New York University School of Medicine. He is a member of the National Academy of Medicine and a Resident Fellow at the American Enterprise Institute in Washington, DC.
The CARES Act and the COVID-19 Legislative Landscape for Health Care
April 16, 2020
Featuring Hogan Lovells
Please join us on Thursday, April 16th for a conference call at 12:00 p.m. EDT hosted by Esther Rajavelu, Suraj Kalia, and Michael Wiederhon with attorneys from the life sciences and health care team at Hogan Lovells to discuss the recently passed CARES Act and the implications for health care companies, specifically biotechnology, pharmaceutical, medical devices, and health care service companies.
COVID-19: Life Sciences Revolution
March 25, 2020
Featuring Ronald A. DePinho, MD
Dr. DePinho will be providing his perspective on the COVID-19 pandemic and how this challenge will fuel a life sciences revolution. Discussion topics include:
Our current state of public health as we face COVID-19.
Expectations, challenges, and realities as we flatten the curve today and live tomorrow.
COVID-19 and the revolution and opportunity in life sciences.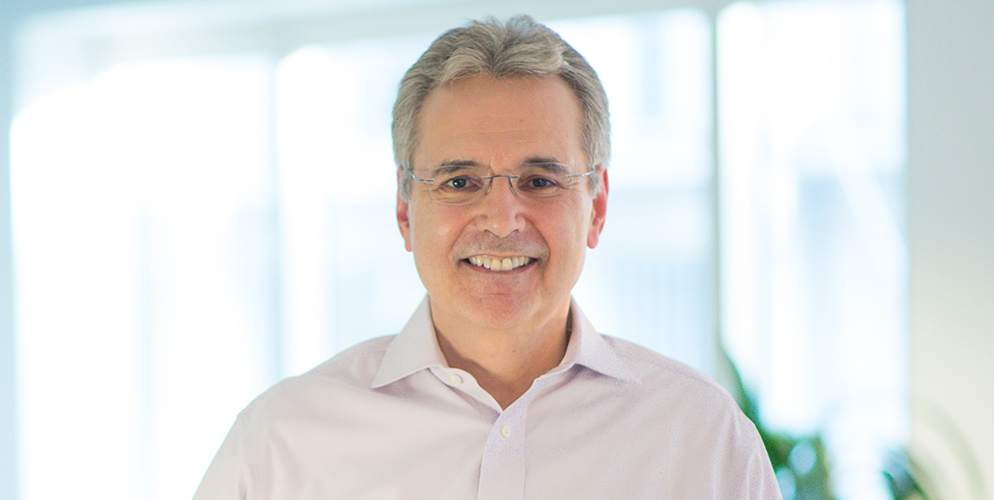 Dr. Ronald A. DePinho is distinguished university professor and past president at MD Anderson Cancer Center. Ron is a global health leader, entrepreneur, physician and leading scientist in the fields of cancer and aging. In addition to his research, he is launching new biotech companies developing drugs for cancer, inflammation and fibrosis.
Ron is a New Yorker … born in the Bronx … his career began at Einstein as the Feinberg Senior Faculty Scholar. He then joined Dana-Farber where he was the founding Director of the Belfer Institute and a Professor of Medicine and Genetics at Harvard. He is a prolific author of over 400 scientific articles and is a member of the National Academy of Science and the National Academy of Medicine.
Driven by the loss of his father to cancer, Dr. DePinho has devoted his life to reducing the burden of cancer, particularly for the underserved. To that end, he recently founded a new non-profit designed to make disease prevention a reality.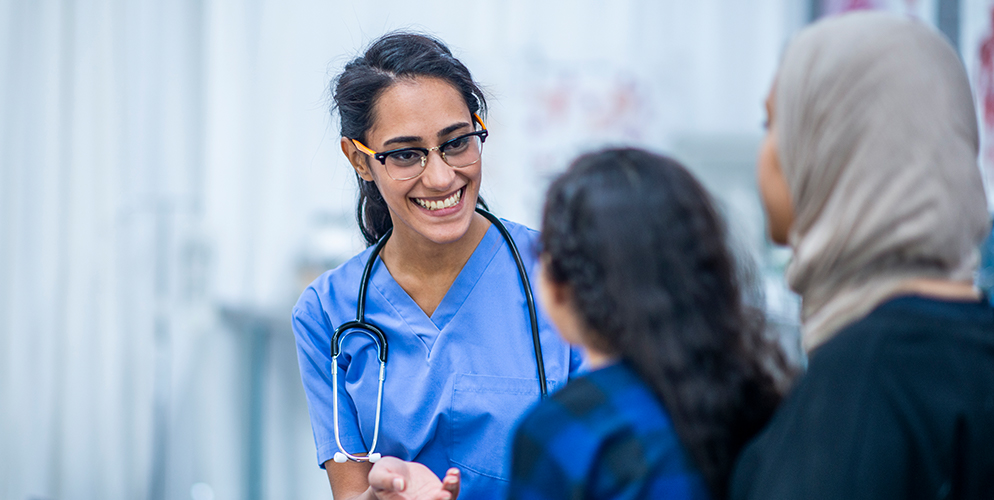 Equities
Medtronic Incoming CEO Plans to Drive Sales

What is Oppenheimer's Next Healthcare-Related Event?
MedTech Day Conference
May 27, 2020 | San Francisco, CA