Awards and Recognition
Oppenheimer Employees WALK To End Hydrocephalus
Oppenheimer's Seattle and Bellevue offices recently participated in the Seattle WALK to end Hydrocephalus. Oppenheimer Financial Professional, Lou Conyard, and his wife Betsy Conyard, have been involved in organizing Team Oppenheimer and participating in this effort for years.
The Hydrocephalus Association is the largest, most well respected, non-profit organization dedicated to promoting a cure and improving the lives of those affected by the ailment. The WALK aims to raise awareness for this life-altering, potentially life-threatening condition; its purpose is fundraising for critically needed research, as well as support and education, for all of those living with the challenges of hydrocephalus.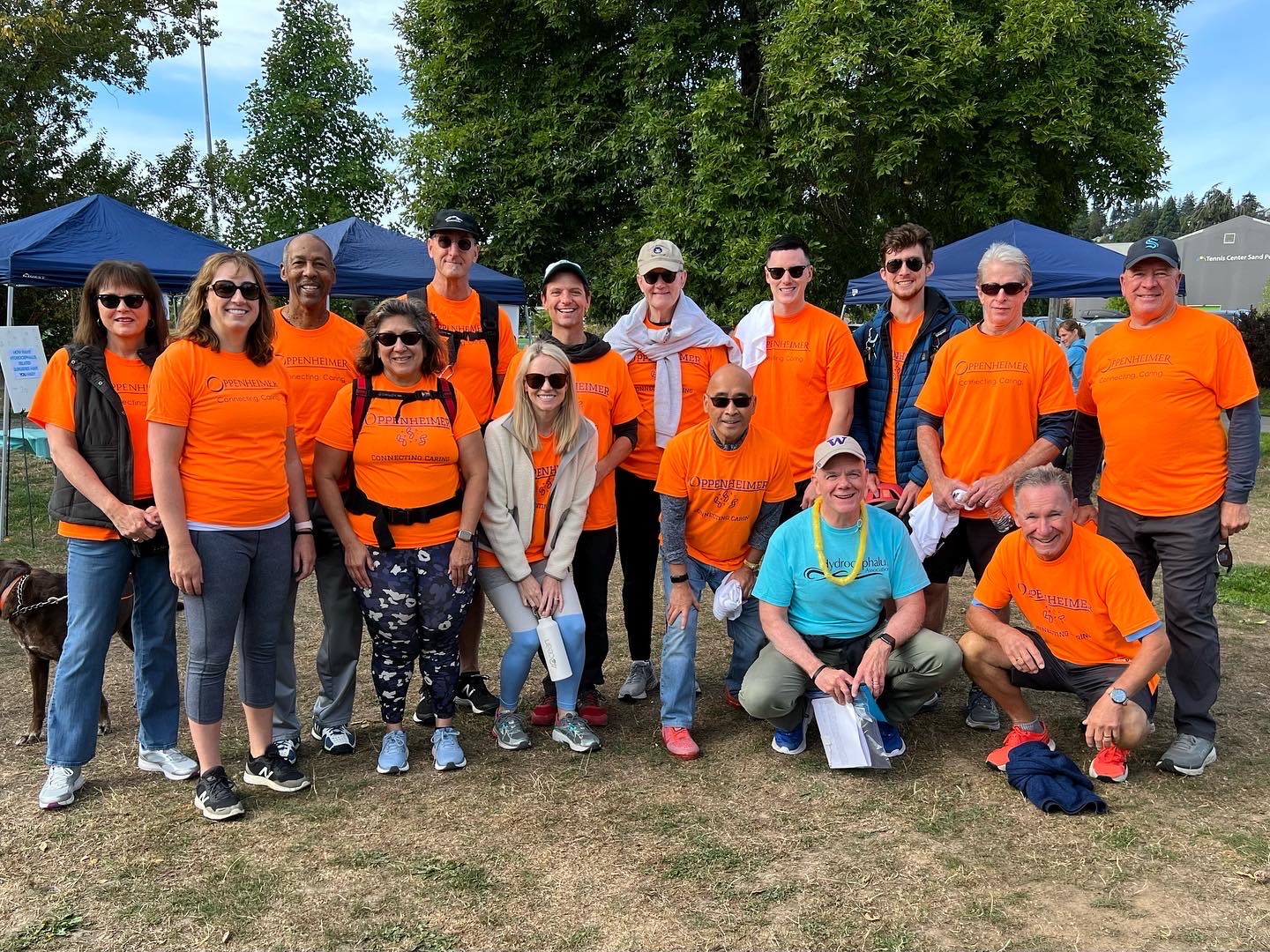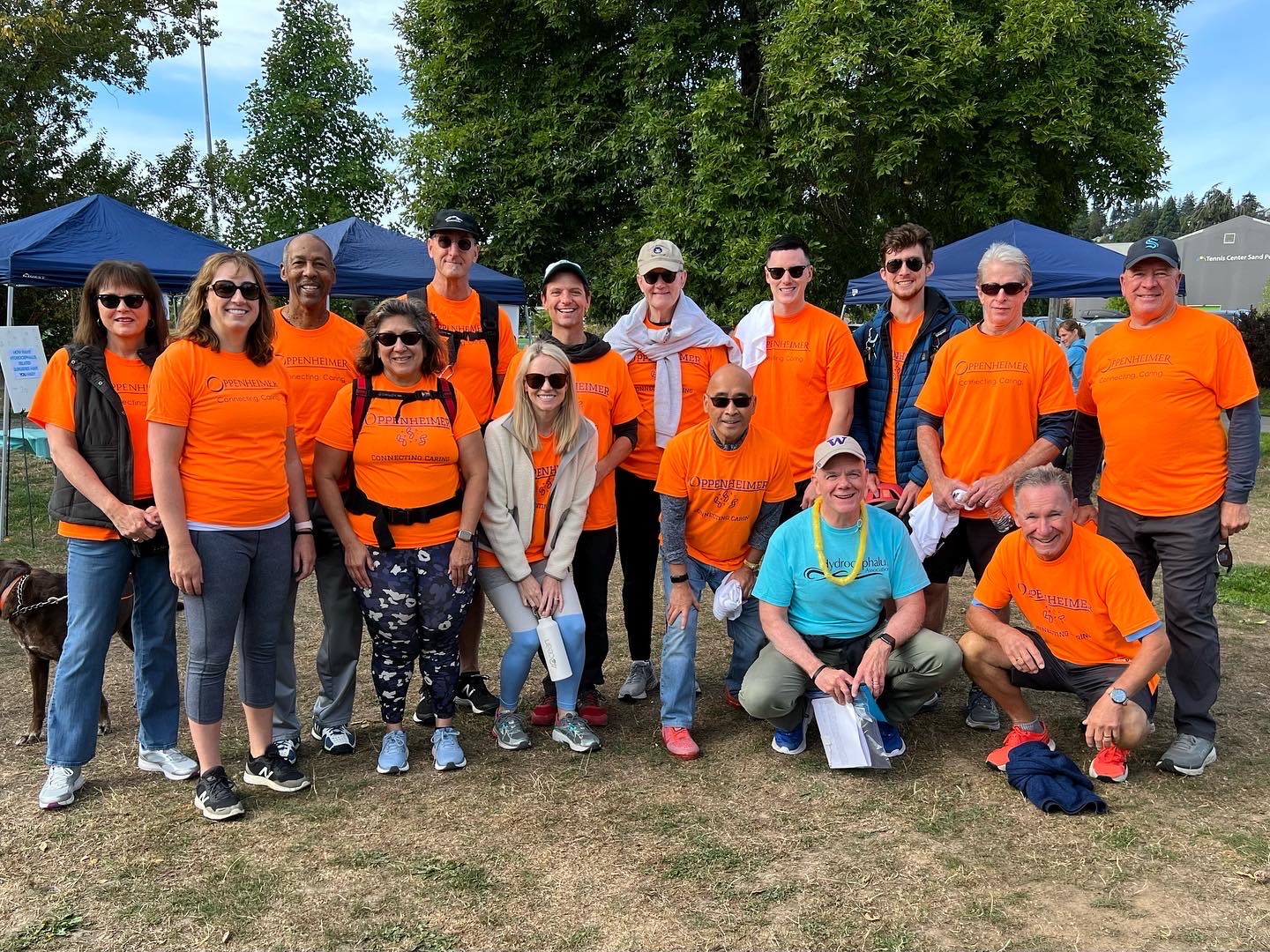 Mark Trafford, Branch Manager of the Oppenheimer Seattle office, comments "We enjoyed the opportunity to support the Seattle WALK this year. The turnout was great again, it was good to get out as group on such a nice fall morning. With 20 Oppenheimer participants, the total raised looks to have come in at 10% above our goal. We're really pleased we could contribute to the effort. It's a great source of pride for us and fun was has had by all."
This is the 4th year Team Oppenheimer has participated in the WALK. In that time they have raised $21,837 to support research to find more advanced treatments. Oppenheimer will continue its effort to help make a difference for the 1 million people living in the U.S. with hydrocephalus. The Hydrocephalus Association expressed their sincere thanks for the ongoing support.
To learn more about the Hydrocephalus Association please click here.