Awards and Recognition
The Summa Group Recognized as Top Wealth Management Team
The Summa Group Named in Top 100 of America's Top Wealth Management Teams by Forbes/Shook
We are pleased to announce that The Summa Group, based in Los Angeles, CA, has the honor of being ranked #32 in Forbes' list of America's Top 100 Wealth Management Teams.
"We are very pleased with this recognition because it highlights the collective contributions of each team member," shares Brian Werdesheim, founding partner of the Summa Group and Managing Director of Oppenheimer.
Founding partner, Jeff Werdesheim adds, "When the Summa Group was formed in 2003, our mission was built around shared values, client advocacy, and a dedication to delivering a robust, conflict-free and transparent wealth management platform. This recognition is special because it validates the buy in and total dedication of every team member."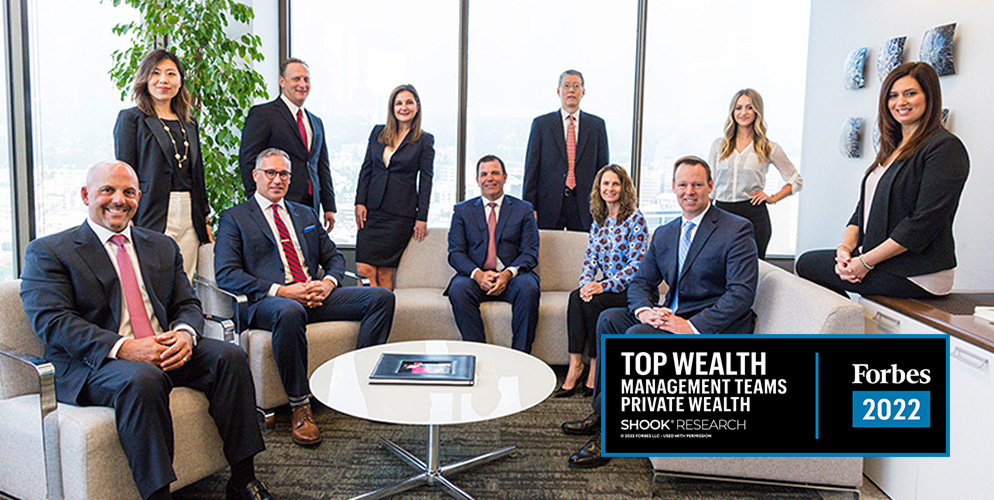 Quotation from Aenean Pretium
From all of us at the Summa Group, we would like to express our deepest gratitude for the continued and unwavering trust that has been demonstrated by our clients, family, and fiduciary network. Without this support our success would not be possible.
The Summa Group
Click HERE for the full list of America's Top Wealth Management Teams Private Wealth.
Disclosure
Awards Criteria

Oppenheimer & Co. Inc. (Oppenheimer), a principal subsidiary of Oppenheimer Holdings Inc. (OPY on the New York Stock Exchange), and its affiliates provide a full range of wealth management, securities brokerage and investment banking services to high-net-worth individuals, families, corporate executives, local governments, businesses and institutions.