Wealth Management
A Cancer Survivor's Story
Finding Support for Those We Love
Lacey was a 42 year old, single, pharmaceutical sales rep who lived a happy, active lifestyle. When she was not working, Lacey enjoyed taking workout classes and going for walks or runs with her friends. Lacey's parents lived close by and she cherished that she was able to see them often. During those visits, Lacey enjoyed listening to stories of their travels and the good times they were having in their retirement.
One day, Lacey began experiencing back pain. Overtime the pain got increasingly worse and started to disrupt her ability to do certain work outs, or go for long runs. Lacey was convinced that she had just pulled a muscle and ignored her friends concerns that it could be something else and that she should seek medical treatment.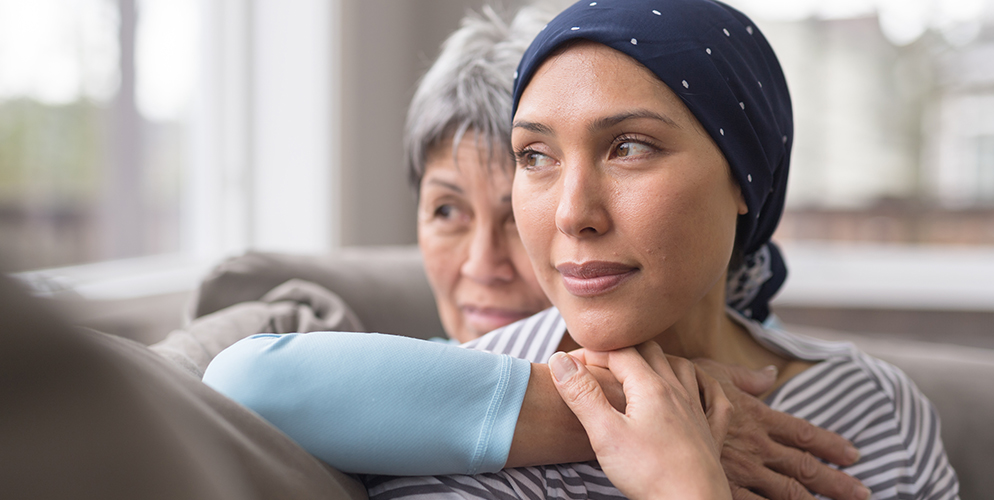 About two months after Lacey's pain first started, she was in a parking garage outside of a work meeting she was about to go into. As she reached into her trunk to get the materials for her meeting, she felt a shooting pain up her spine, and collapsed onto the ground unable to move. She called her mom who came as fast as she could, who then in turn, called an ambulance. While in the hospital, after running multiple tests, Lacey was diagnosed with stage 3 breast cancer which had resulted in a massive tumor on her spine. When Lacey heard the news, she was in complete shock and was overwhelmingly confused. How could back pain result in something this serious? How could she have breast cancer this young? This really was the most unthinkable outcome for Lacey.
After her spinal surgery, Lacey was unable to live on her own as many of her daily living activities were now a painful struggle. Lacey unfortunately did not have Long-Term Care Insurance, so she could not afford any in-home assistance. Fortunately for Lacey, her mother Joyce, was an oncology nurse so she was familiar with how to administer the proper care to Lacey. Ideally, Lacey did not want to put this strain onto her mother, as she was now older and retired, but she had no other choice.
Had Lacey listened to her Financial Professional and purchased a Long-Term Care policy, when he had suggested it a year ago, it would have covered the cost of an in home caregiver for Lacey. This would have given her the freedom to receive care the way she would have wanted and would have alleviated the burden she felt her illness/surgery placed on her mother. Although she was very thankful that she had a family member who was alive, well, and willing to help her – she wished she had planned ahead for the possible occurrence of an untimely event like the one she experienced. As Lacey began to heal and feel like her old self again, she began encouraging all of her friends to purchase Long-Term Care Insurance, explaining to them that although she was very fortunate having her parents there for her, not everyone has someone in their family that would be able to play the caregiver role; and having the proper coverage can give you the ability to choose the type of care you need, where you want it.
Quotation from Aenean Pretium
Receiving the Care You Need – How and Where You Want It
DISCLOSURE
© 2022 Oppenheimer & Co. Inc. Transacts Business on All Principal Exchanges and Member SIPC 5067707.1 All rights reserved.
This material is not a recommendation as defined in Regulation Best Interest adopted by the Securities and Exchange Commission. It is provided to you after you have received Form CRS, Regulation Best Interest disclosure and other materials.
Oppenheimer & Co. Inc. does not provide legal or tax advice.