Oppenheimer
From Business to Baseball
Oppenheimer Employee's Son Signed to the Houston Astros in the 2020 MLB Draft
You may recognize the name Alex Santos from his 20 years working at the 85 Broad Street mailroom, but recently it was his son, also named Alex Santos, in the headlines as he was drafted to play ball for the Houston Astros.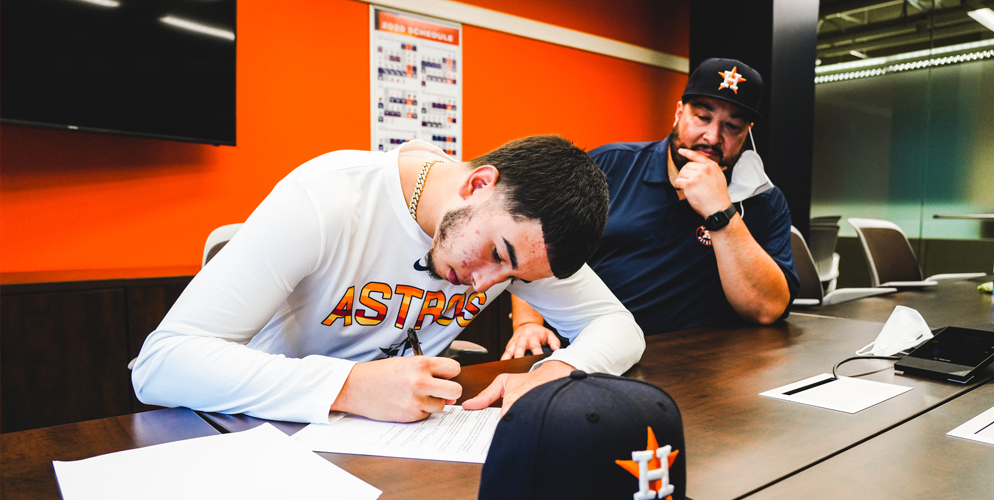 As a 2019 University of Maryland commit, Santos Jr. was excited to join a new team and show off his impressive 90-94 mph right-hand fastball. However, he's putting college on hold to sign with the Astros–given the unique opportunity of pitching in the major leagues. "I'm going to go out there and show everybody what I've got," Santos told the NY Post.
"Santos' name was called as the No. 72 overall pick in the second round. He was also the first pick for the Astros' new general manager James Click.
Growing up in the Bronx within earshot of Yankee stadium, Santos fantasized about wearing the classic blue and white jersey. Despite this, he told the NY Post, "Everything works out for a reason, and I'm happy I'm in the position I am in now."
Santos Jr.'s mom, Ivette Flores, also an Oppenheimer employee, has worked in the mutual funds department for over 30 years. We are proud to support the Santos family as they celebrate this major accomplishment and will be sure to cheer them on from the stands.